Rick Steves Recommends These Websites For Sleeping On A Budget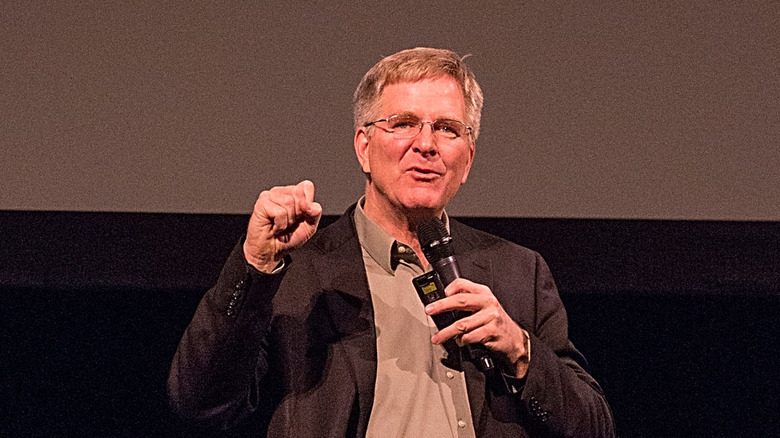 Rick Kern/Getty Images
Rick Steves is not only a travel guru, but also a budget travel guru. When he first began satisfying his wanderlust, he did so on $3 per day as a college student. Though that amount of money went further a few decades ago than it does now, Steves still wants to show everyone that traveling does not have to be reserved only for the wealthy.
One of the necessary components of traveling is, of course, lodging. Over the past few years, staying in Airbnbs or Vrbo homes has become a popular alternative to hotels or hostels. Steves recommends Airbnb, but sometimes their extra cleaning fees can add up. If you are looking to avoid this possibility, Steves recommends other websites that connect travelers with affordable places to stay around the world. 9flats.com is similar to Airbnb in that owners of apartments or other types of homes post their own rental listings. 9flats will also include nearby hotels in search results, adding to the convenience of searching for a place to stay.
Staying with locals can make for unique travel experiences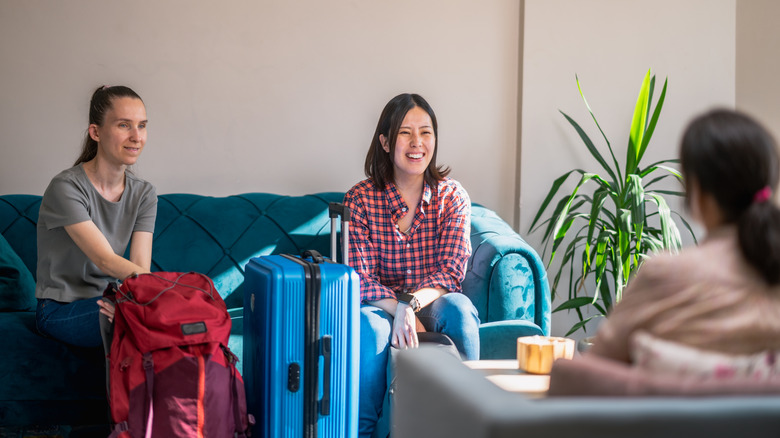 Recep-bg/Getty Images
Rental spaces on 9flats are often private apartments or at least feature semi-private quarters for travelers, but those who do not feel the need for this type of lodging might find even more budget-friendly options with Couchsurfing. This website is similar to Airbnb and 9flats, but — as the name suggests — listings on this site are for travelers who do not mind crashing on someone's couch.
While sleeping in a stranger's home with less frills than Airbnb and 9flats might sound sketchy, the sentiment behind Couchsurfing is for both hosts and travelers to meet new and unique people. Hosts also list their available spaces for free. Those involved with this service sometimes even attend events all over the world, further building a sense of community filled with adventurous travelers and local hosts who are happy to help you get oriented in their cities. Even still, Rick Steves recommends having a backup lodging option just in case you feel unsafe.
Staying with or renting from locals can give you a sense of what daily life is really like in a different city. Such locals might even offer tips and hidden gems about the area. Spending time among locals is a common thread throughout Steves' personal travels and trips organized by his travel company. Perhaps getting out of your comfort zone can make for an even more memorable trip.