The Best Travel Tip To Use When Planning Your Next Trip, According To Travel Guru Rick Steves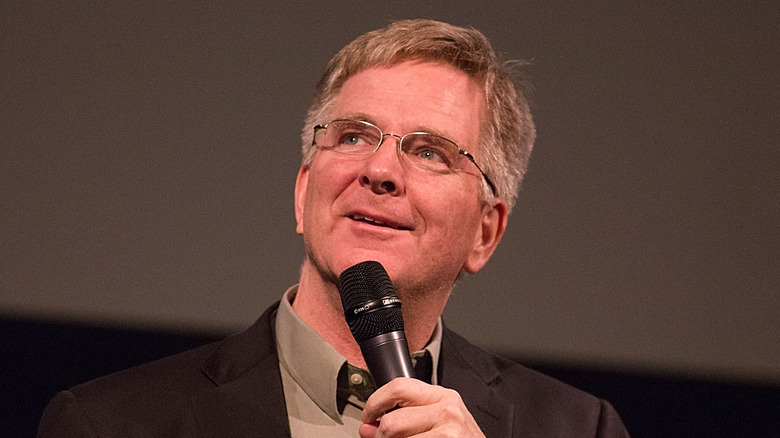 Rick Kern/Getty Images
While traveling requires at least some planning ahead of time, some people prefer to be spontaneous upon arrival at their destinations. Others draw up a detailed itinerary for each day of the trip. There are pros and cons to each of these travel styles. A go-with-the-flow plan could feel more relaxing, but you could also end up missing some great experiences. On the other hand, a meticulous itinerary could help you see everything you want to see, but not leave wiggle room for spontaneous opportunities.
Travel guru Rick Steves has made a life and a business based on helping people travel. His guidebooks, tour company, and show on PBS have helped thousands travel safely, affordably, and practically. While he gives tips on specific destinations, he also gives tips on best practices no matter where you are going. On keeping a loose itinerary versus detailed planning, his big tip is that travelers should balance both mindsets for successful travels.
Some attractions in major cities have implemented crowd control methods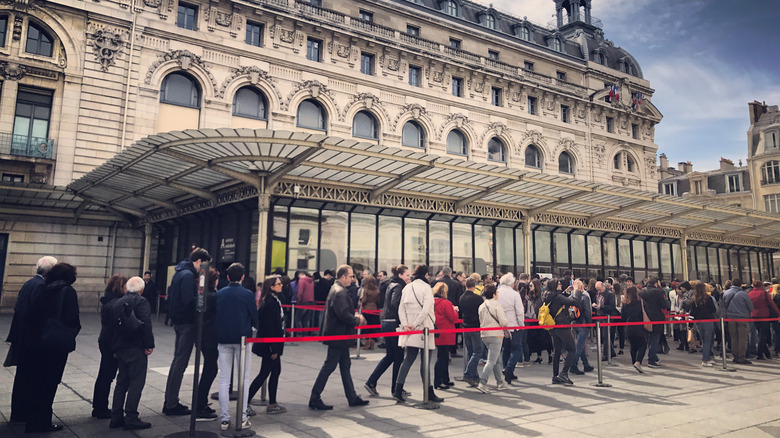 Anouchka/Getty Images
Rick Steves began traveling at the age of 18 and never looked back. His tour company Rick Steves' Europe runs tours all over the continent. His years of traveling for personal joy and for business have allowed him to figure out what people should book ahead of time and what can be left up to spontaneity or availability. Not knowing this can mean getting stuck wasting time in long lines for popular attractions.
Long lines have grown prevalent with decreasing global worries surrounding COVID-19. "More than ever, people are going to the same famous places. Museums want to moderate their mob scenes," Steves explained to Travel + Leisure." Some popular attractions have kept COVID-19 crowd control methods in place, such as requiring online reservations. Making these before your trip can not only save you from lines, but it can even prevent you from missing out on must-see places. For example, there is a "skip the line" feature when buying tickets for the Vatican Museums online and when visiting the Hungarian Parliament in Budapest, the website recommends reserving your spot online as in-person ticket sales are limited.
Rick Steves wants travelers to embrace serendipity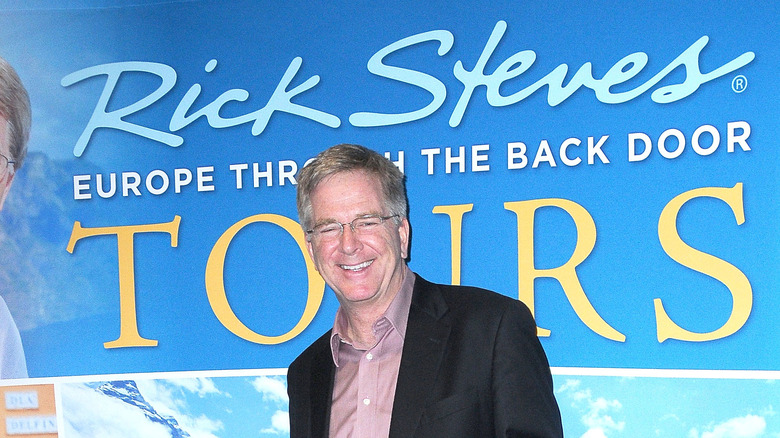 Barry King/Getty Images
Once you have researched which attractions are best to book in advance, Rick Steves encourages travelers to keep the rest of their trip open to any other exciting things that may come their way. "If a serendipitous opportunity presents itself, the answer has always got to be 'yes,'" he stated to Travel + Leisure. Steves believes that over-planning "takes away some of the joy of travel, which is letting things unfold in an unpredictable way." Sometimes unexpected activities or restaurants can make for an even more memorable trip.
Rick Steves' tour company practices what he preaches. Steves knows that there are positives and negatives to extensive pre-planning when going on a trip, and that not everyone has the same travel style. His company's tour options reflect that as some tours plan out each day's activities while others only take care of lodging and transportation between destinations. Whether you book through a travel company or not, Steves' advice on knowing what must be booked before arrival could still apply.