Enter Your Cruise Era On This Incredible Taylor-Swift Themed Voyage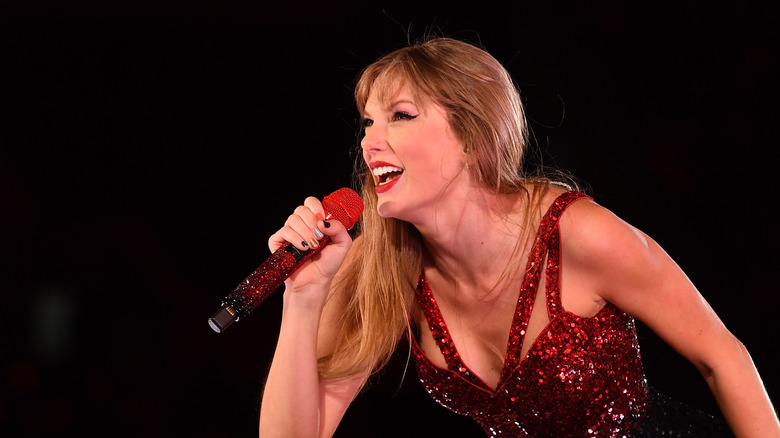 Marcelo Endelli/tas23/Getty Images
Taylor Swift has inspired everything from university classes to a bench monument in Nashville and, now, a cruise. Departing from the Port of Miami to the Bahamas on October 21, 2024, the "In My Cruise Era" is a must-add to a music lover's bucket list. The night before, on October 20, Swift is performing her last night at Miami's Hard Rock Stadium. It's important to note that Taylor Swift is not affiliated with this cruise in any shape or form. In fact, Marvelous Mouse Travels, a travel agency primarily specializing in Disney vacations, is behind the expedition.
Three agents from Marvelous Mouse Travels, Jessica Malerman, Nicole Rivera, and Shelby Reyes, are in charge of the group cruise and will be on board. Likewise, Allure of the Seas will host the "In My Cruise Era" journey. The massive cruise ship, operated by Royal Caribbean, has countless amenities, including several pools, ziplining, and more.
Fans of all ages are encouraged to join the four-day cruise. At the time of this publication, the entire itinerary has not been released. However, there will be friendship bracelet swapping, Taylor Swift karaoke, themed dance nights, and more. But of course, this once-in-a-lifetime experience won't come cheap.
How much can Swifties expect to pay for the In My Cruise Era?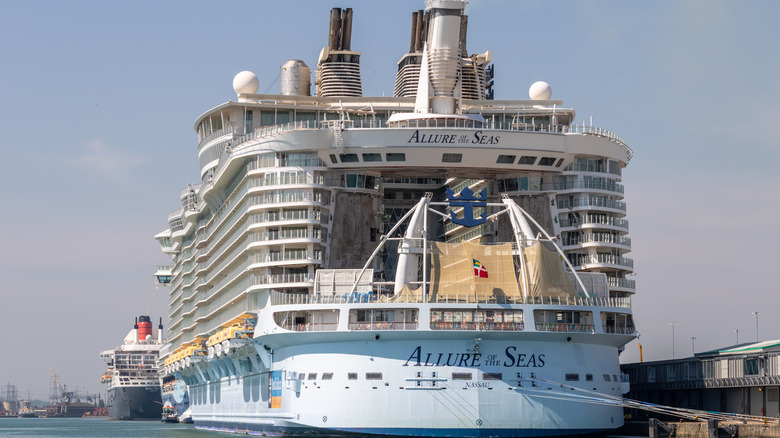 Wayleebird/Getty Images
Beyond the Taylor Swift-themed festivities, Allure of the Seas is making two stops in the Bahamas during the In My Cruise Era voyage. This includes Perfect Day at Coco Cay and Nassau. Perfect Day at Coco Cay, Royal Caribbean's private island, has pools, water parks, and stunning beaches. Nassau, on the other hand, is the capital of the Bahamas. Simply put, there is plenty to see and do during the four-day trip.
As for lodging, Marvelous Mouse Travels and Royal Caribbean are offering three different types of staterooms on Allure of the Seas: interior, boardwalk balcony, and oceanview balcony. Each room accommodates two people. However, the most affordable option is the interior, which will cost travelers $1,573. The boardwalk balcony costs $1,993, and the oceanview balcony costs $2,109. 
In addition to taxes and other fees, the prices include meals, entertainment, and all Swift-themed activities. Keep in mind that you have to be 21 years or older to book a stateroom and must pay for your arrangements to travel to and from Miami. 
With that said, it might not be a surprise to learn that at the time of this publication, there is already a waitlist (which you can join on Travefy) for the In My Cruise Era journey. If you do end up attending, make sure to inquire how you can earn and use Royal Caribbean onboard credit.