How To Earn And Use Royal Caribbean Cruise Onboard Credit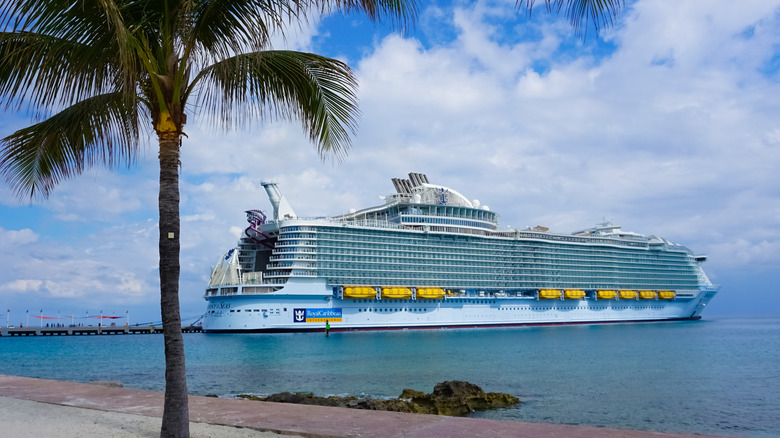 Marina113/Getty Images
For many travelers, the idea of booking a cruise and enjoying time on a luxury liner bound for fascinating ports of call is endlessly refreshing. Between the onboard buffets, thrilling performances, comedic lineups, and of course, sailing day views, there's a lot to look forward to on your trip. Cruise passengers are captivated by all types of onboard experiences, but the one thing that's typically universally appealing is the opportunity to earn and spend onboard credit.
While there are many cruise lines to choose from when booking a voyage, Royal Caribbean is a popular option for many travelers. According to Statista, Royal Caribbean welcomed around 5.5 million passengers onboard in 2022. When you book a Royal Caribbean cruise, you have the option of paying for onboard products and services using onboard credits.
It can be tempting to want to hold onto those onboard credits like you would with traditional money. However, once your cruise comes to an end, the credits lose their value. This makes knowing how to earn as many onboard credits as possible during your trip, and subsequently spend them effectively, that much more important. When it comes to getting the most out of your onboard credit, a little pre-travel planning can make a big difference in your cruise vacation experience.
Earn onboard credits quickly and efficiently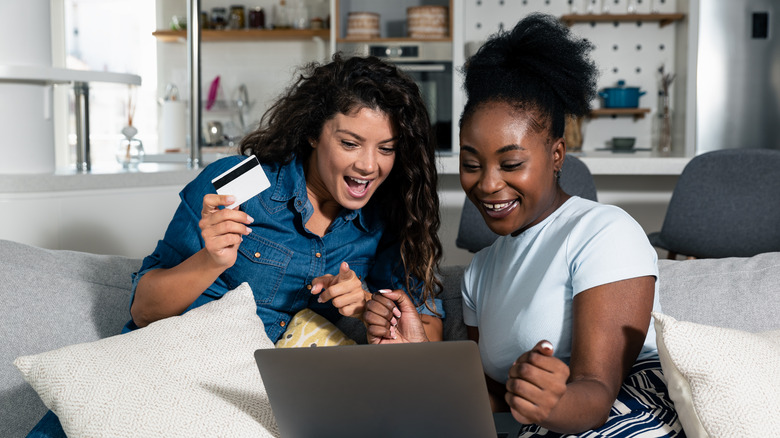 Srdjanns74/Getty Images
Earning onboard credits for your voyage begins at booking. When you're reserving your place onboard, there are typically limited-time offers that pop up on the website that are worth grabbing. Even after you've booked your cruise, be sure to head over to the Royal Caribbean deals and special offers page regularly to keep up with any potential onboard credit promotions.
An even easier way to snag onboard credits as soon as they're offered is to sign up for the Royal Caribbean email alerts. These come straight to your inbox as soon as they go live and you can pick and choose from the offers that make the most sense for your trip. If you've booked your cruise through a travel agent, there's a good chance they can offer you some onboard credit options thanks to their specialized partnerships with the cruise line.
There's really no way to anticipate just how many onboard credits you'll earn with any given promotion. That said, a few factors could increase your chances of earning more lucrative deals. For example, passengers who have booked exterior balcony rooms will likely have access to more onboard credit promotions than those who have booked the less expensive interior cabins.
If you're an avid cruiser, Royal Caribbean will also reward you for your loyalty with onboard credits. Just be sure to book your next voyage through their onboard NextCruise program during your current cruise. This can earn you onboard credits with each reservation.
Spend credits to cruise in customized style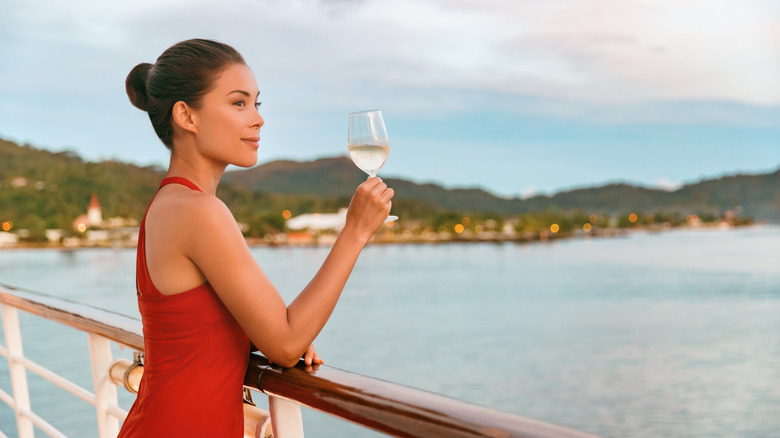 Maridav/Shutterstock
Once you step onboard your Royal Caribbean cruise ship, cash and credit cards aren't accepted as valid forms of payment. Instead, passengers are each issued a SeaPass card that can be loaded with onboard credits and linked to a personal credit card as well. Your SeaPass card is where your onboard credits will land no matter how you earn them.
With your onboard credits securely on your SeaPass card, you're free to enjoy your cruise in customized style. Onboard credits can be used to shop onboard stores, dine at specialty restaurants that aren't included in your cruise fare, and can even be used at the onboard spa if you're up for a little pampering. Many cruises don't include alcohol or soft drinks in the price of the trip. Your onboard credits can be used to make up the difference so you can quench your thirst any way you'd like while sailing.
Credits also cover costs in ship photography studios as well as onboard fitness classes. They can be used to purchase internet packages, tip staff, or put to use in the onboard casino. While credits aren't valid onshore, they can still be used to secure shore excursions directly through Royal Caribbean that are offered at specific ports of call.
Onboard credits through Royal Caribbean are designed to enhance the journey. How you earn them can easily be tailored to your preferences. How you spend them makes for an even more memorable cruise.