Immerse Yourself Into The World Of The Polar Express On This New York Attraction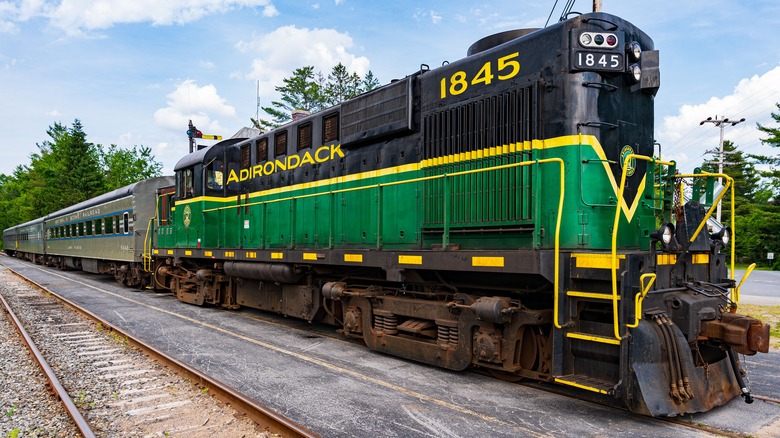 Wirestock/Getty Images
The Polar Express is a beloved book found in households across the globe that was written by Chris Van Allsburg and first published back in 1985. The story has been delighting readers ever since, with nearly four decades of fans reflecting on magical holiday train rides each winter and listening intently for the ringing silver bell every Christmas. This year, fans of both the book and subsequent movie adaptation will have the chance to bring the nostalgic story to life onboard a Polar Express of their very own on the Adirondack Railroad.
This annual upstate New York holiday experience is designed to be fun for the entire family and thrilling for passengers of all ages. Departing from Utica Union Station, the Polar Express experience takes the original themes from the book and transforms them as closely as possible into a real-life outing. The ride will operate from November 17 through December 18, 2023, and it's sure to be a highlight of the holiday season.
With a ticket in hand, Polar Express passengers will be invited to step onboard a vintage train car that captures the authentic feeling of those rich, original book illustrations. The experience even offers guests access to a dome car that provides panoramic winter views and was originally used by Union Pacific Railroad in 1955. Going back even further in time, passengers will find their Polar Express experience includes a vintage dining car from 1948.
Head to the North Pole in holiday comfort and style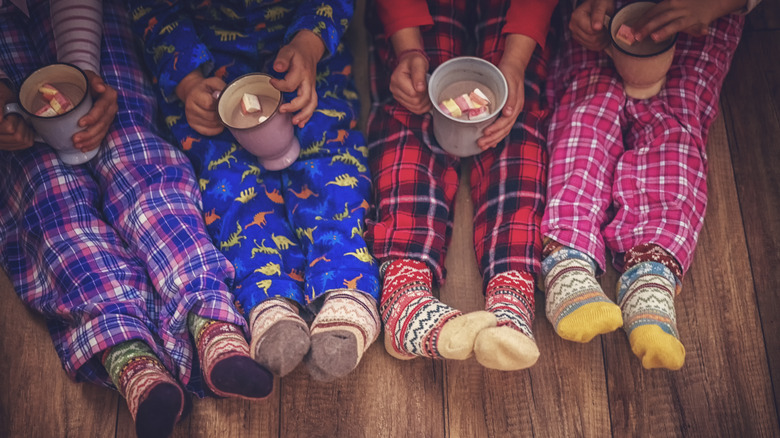 Gmvozd/Getty Images
Anytime you travel through upstate New York, you'll find it refreshingly easy to be treated to beautiful landscapes adorned with lush forests. During the wintertime, towering trees across this region are typically covered in glittering snow. The Adirondack Railroad takes full advantage of this inviting seasonal setting by sending the Polar Express north from the train depot towards its ultimate "North Pole" destination.
Those who choose to book a ticket to ride the Polar Express will have options to customize their holiday travel. Tickets can be purchased as either coach or first-class fare depending on preference. While both seating areas come with access to all the onboard holiday entertainment, a first-class seat will earn you a commemorative hot cocoa mug and a four-person table to settle in around with family and friends.
This Polar Express train ride always aims to provide passengers with an experience that's as close to the book version as possible each year. To that end, passengers are encouraged to arrive ready to ride the train in their pajama best. This not only pays tribute to the main character's train journey outfitted in his iconic PJs but also makes for an extra comfortable excursion.
There are magical onboard moments for everyone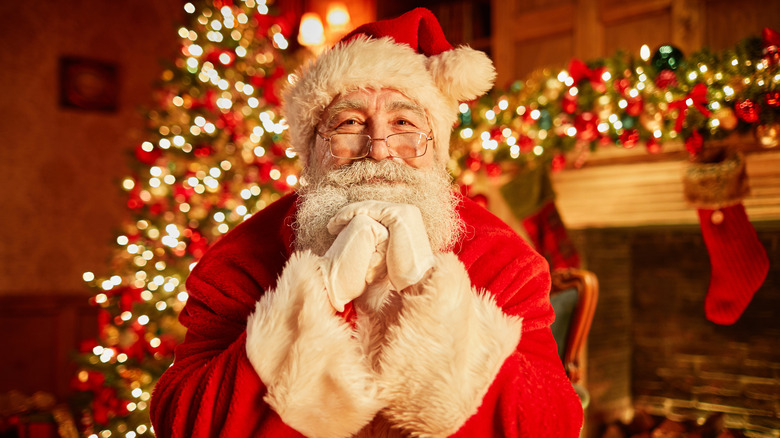 Seventyfour/Getty Images
Traveling at a top speed of around 30 miles per hour, the Polar Express experience takes passengers from Utica, New York to the "North Pole" and back again. The total travel time on the train is approximately 90 minutes. While the locomotive's interior is filled with fun holiday decorations and lights, it might just be the flavor that stands out most. As the train makes its way North, passengers are served hot cocoa and cookies by their car attendant.
Time onboard the Polar Express also includes a re-telling of the much-loved story. Feel free to sit back and relax as The Polar Express is read out loud, creating a memorable cross-over of fiction and reality for passengers. For young children, it's a great opportunity to get acquainted with this traditional tale for the very first time. Those who happen to read the story every year are sure to be equally delighted.
Once the train reaches the "North Pole," a special guest hops onboard. Passengers will be thrilled to find Santa has joined them at this point in the adventure and he comes bearing gifts. Everyone onboard the Polar Express will receive the first gift of Christmas from Santa Claus just as the silver bell was gifted in the book. This charming experience is one you won't want to miss out on, but it typically fills up fast so be sure to book your tickets early.