Take A Winter Couples Getaway To This Charming East Coast Destination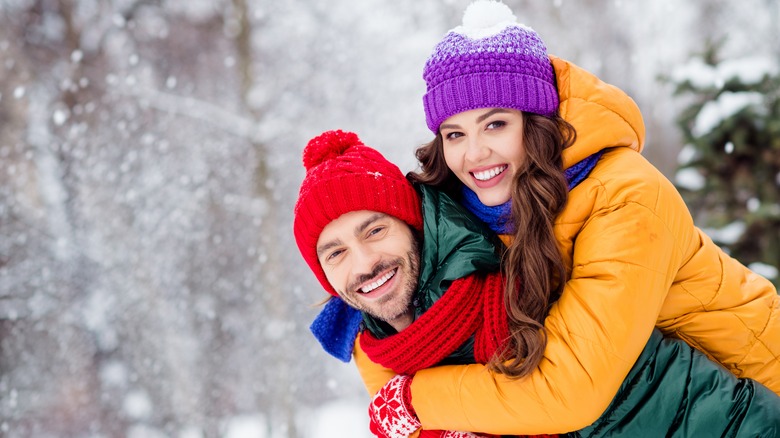 Roman Samborskyi/Shutterstock
New England is an ideal choice for a romantic destination. It's filled with charming towns with plenty of local businesses to shop at, countless opportunities for outdoor adventures, and historic buildings that make for fascinating places to stay. It's fantastic to visit any time of year, but winter has its unique perks. If you and your partner love the snow and staying cozy, winter is a wonderful time to visit.
While there are many idyllic, small New England towns to choose from for a romantic getaway, we'll focus on Cornwall, Connecticut. This small town positions you near the Berkshire Mountains, giving you ample opportunities for snowy adventures and options for warming up in the delightful town. You'll find local artisanal shops and picture-perfect scenery. It's located about three hours from New York City as well as Boston, meaning it's close enough to escape the bustle of city life and indulge in the quiet. Focus on reconnecting with your partner and nature in the quaint town of Cornwall.
Activities to try and places to visit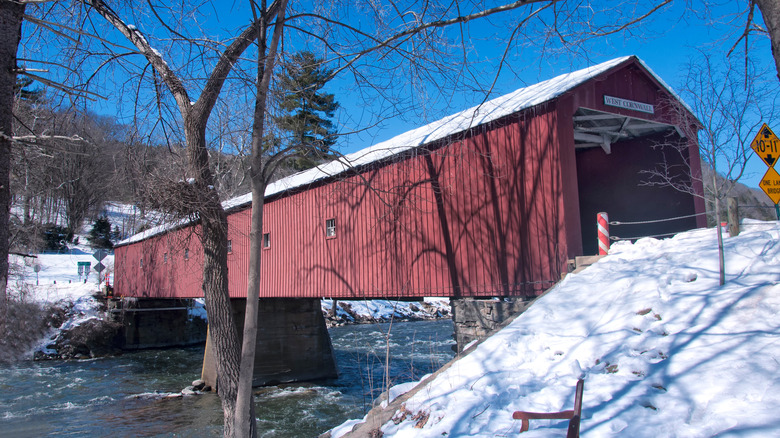 Dan Hanscom/Shutterstock
If you're an adventurous couple fond of outdoor activities, take a skiing or snowboarding date at Mohawk Mountain. You can spend quality time together on the slopes and then add a bonus coffee or lunch date at the lodge's restaurant when you need to warm up. Admissions are $42 per person for an eight-hour pass on weekdays and $77 per person for the same hours on weekends. Student and military discounts are available with an ID. Rentals and lessons are also offered. Alternatively, you could go snow tubing at Mohawk Mountain.
While you're out, you'll have to drive along the Covered Bridge. It's iconic because it's one of the few remaining covered bridges in the state. It's worth checking out and taking photos of. Put on some music, and head out on a day with gentle snowfall to add a romantic ambiance to your sightseeing venture.
If you want to stay in town, you can window shop at the artisanal stores. For example, the Wish House sells eclectic goods and souvenirs; Cornwall Bridge Pottery has handmade ceramics; and Michael Trapp Antiques has beautiful furniture. You can browse the items for sale and perhaps even purchase one as a physical reminder of your time together.
Eating out and sleeping in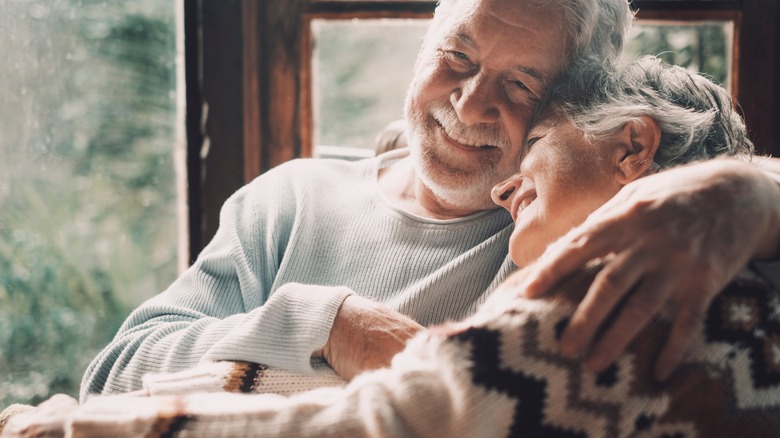 simona pilolla 2/Shutterstock
After your wintry adventures — indoors or outdoors — end, you and your partner will have worked up an appetite, which leads perfectly into a dinner date. The town and the surrounding ones have a couple of restaurants eager and ready to feed you. For example, Clubhouse Provisions in the nearby town of Litchfield has a 4.8 out of 5-star rating on Yelp and offers a unique blend of American, Korean, and French food. This is the ideal spot if you're looking for a date night with something a little different. Arethusa al Tavolo in Bantam is highly rated on Tripadvisor and serves elegant dishes made from the freshest ingredients.
When it comes to where you'll cuddle and lay your head at night, you can choose between unique cabins on AirBnb, like the West Cornwall Cabin, or from the town's local Cornwall Inn, which offers discounts for those looking to save. Whatever you choose, it'll be the perfect and cozy ending to your day. So next time you're itching to change the pace of life and the scenery around you, grab your partner and head to the charming East Coast town of Cornwall, Connecticut.