You May Run Into An Unwanted Pest Problem When Visiting These Rat-Infested US Cities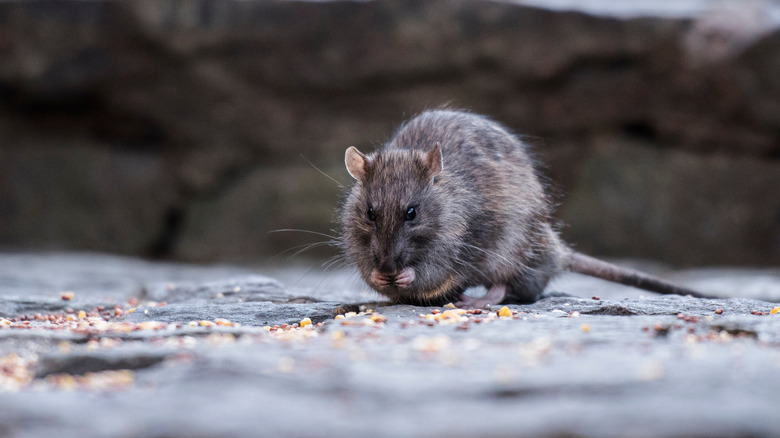 Matias Lynch/Shutterstock
With their furry ears and small size, rats can be seen as adorable animals. On the other side of the spectrum, the common pets are labeled a nuisance and a problem that must be severely dealt with. The truth is that although they seem harmless, rats are the opposite. They destroy and contaminate food and homes. However, what's more concerning is that they transmit diseases such as Hantavirus and Lymphocytic Choriomeningitis (LCM). Considering this, the rat population has increased across the United States in recent years. Experts note that this is primarily due to climate change. 
Rats thrive during the summer and fall because of warm weather. Winter is usually unforgiving to rats, but as the season is no longer as severe, it allows them to survive and reproduce into spring. With that in mind, Orkin, a popular pest control company, released a list of the top rat-infested cities in the country in October 2023. Its top three were Chicago, Los Angeles, and New York. These cities are also some of the most visited in the country. While one city is embracing this notoriety, others, not so much. 
Chicago's rat problem is out of control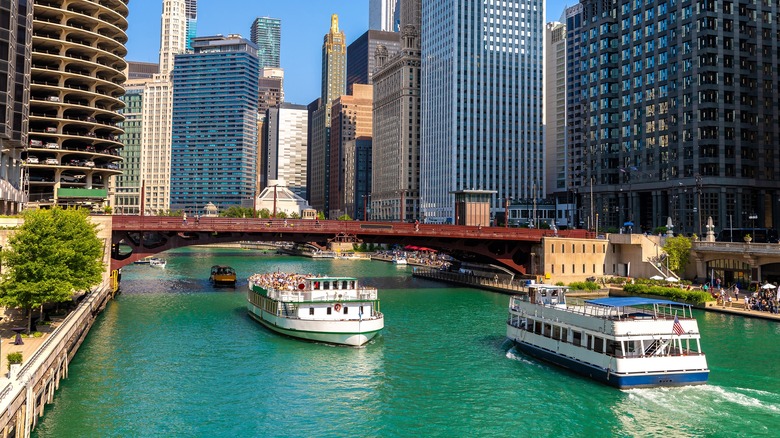 Sergii Figurnyi/Shutterstock
In 2023, Chicago was named one of the Best Cities in the U.S. by Condé Nast Traveler. This is not surprising as the Windy City has underrated tourist attractions, including the American Writers Museum and the Garfield Park Conservatory, to name a few. Likewise, Chicago has countless architectural marvels, including the Tribune Tower. But regrettably, Chicago topped Orkin's most rat-infested cities list for nine years in a row. According to Block Club Chicago, the city received 50,000 rat complaints from citizens in 2022 alone. 
Norway Rats specifically overrun Chicago. Also referred to as brown rats, this is a common species in the U.S. The rats are an ordinary site in Chicago's streets. However, they are wreaking havoc by ruining yards, invading homes, and, in some cases, spreading diseases, leading to the death of pets. But what has led to Chicago being the rattiest city in the country? Some experts blame Chicago's large population and dense neighborhoods.
More people in one area means that there will be more food and trash in bins, both of which are gold to rats. Residents told Block Club Chicago that restaurant dumpsters have also contributed to the problem. This means that the rodents will likely reproduce and continue this vicious cycle. While it might be hard for visitors to steer clear of rats, they should avoid West Town. This neighborhood is known to be particularly rat-infested. 
This famed LA tourist attraction is being overrun by rats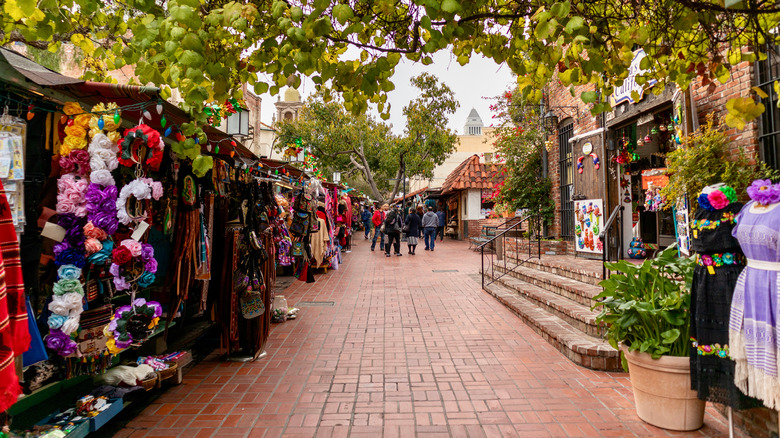 KK Stock/Shutterstock
Los Angeles is a city where dreams come true, and rats run amuck. Yikes. In early 2019, officials from Los Angeles City Hall in Downtown Los Angeles disclosed that the building and the surrounding area were dealing with a rat infestation. Trash-filled streets combined with Downtown's unhoused population were later blamed for the rat problem. Although the city did eliminate some of the trash, the rats stayed, and their population flourished. Ultimately, they spread to other parts of the City of Angels, with experts saying this is due to the COVID-19 pandemic. Restaurant closures led rats to look for food elsewhere. They found it in suburban areas and, ultimately, were able to reproduce. But there is a particular place in Los Angeles that rats have invaded: the highly-rated Olvera Street. 
Located in Downtown, this is one of the oldest places in Los Angeles and, as such, is of great historical significance. Olvera Steet can be described as a Mexican-style marketplace that is known for providing visitors with authentic Mexican food. However, due to the influx of rats, Olvera Street went viral in 2023 for all the wrong reasons. Videos show rats, dead and alive, scattered in the area. Olvera Street's business owners hold nearby unhoused individuals and trash accountable for their rat problems. Although they say they have asked the city of Los Angeles for help, they note that little has been done. Despite this, tourists are encouraged to visit Olvera Street to glimpse into Los Angeles' past. 
New York's rodent problem led to rat tours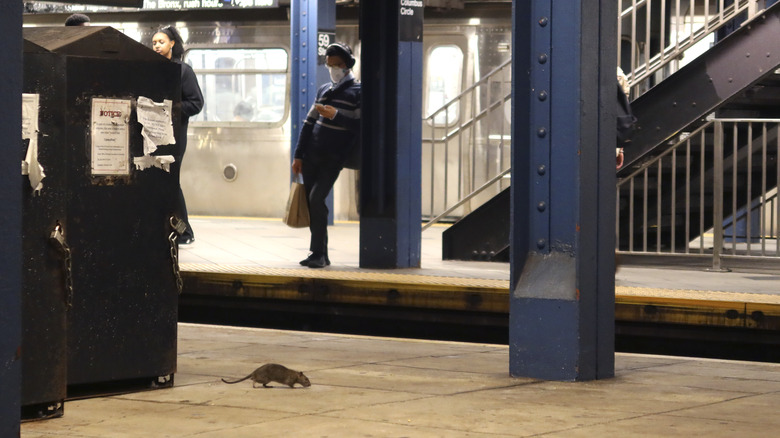 Gary Hershorn/Getty Images
New York's museums and iconic attractions have become a bucket list destination for many. In 2023, the city added a new sightseeing highlight: rat tours. According to a 2023 study by MMPC, a pest control company based in New York, there are an estimated 3 million rats that call New York City their home. Experts believe New York's shoddy trash disposal methods have allowed the rat population to boom. Unsurprisingly, rat sightings are prevalent throughout the city. 
Some residents, however, have embraced the rodents, including TikToker Kenny Bollwerk. Bollwerk made a name for himself on the social media platform after he began filming rats around the city. People loved this "RatTok" content so much that he offered free tours to these rat-infested locations. In a September 2023 interview with The Guardian, Bollwerk said that several people around the country had participated in his tours. 
He also explained to the publication he is not a fan of rats but noted that his tours were positively impacting NYC's rat problem. He said, "The fact that it's bringing awareness to an issue, and it's helping people in their neighborhoods – I think that's why I keep going out and doing it. And I'm meeting so many cool people through it that I would have never met." While this might seem bizarre, other tour guides note that tourists are, for some reason, highly interested in New York's rats. However, it's unclear when Bollwerk does these tours and how people can join. 
How the top three rattiest cities in the country are combating rodents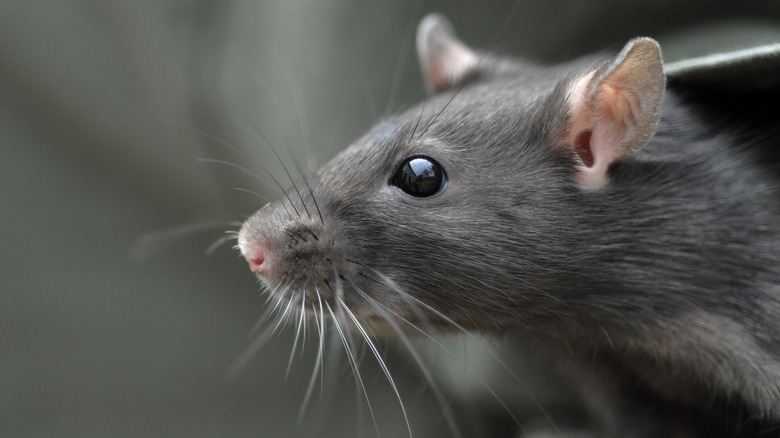 Michel Viard/Getty Images
Chicago, Los Angeles, and New York are clearly overwhelmed by its rat population, but are they doing anything about it? The answer is yes. In 2021, a Chicago animal shelter let loose 1,000 feral cats to decrease the rat population. In addition, Chicago's Bureau of Rodent Control has made significant efforts to replace broken garbage bins. Less food sources, of course, means fewer rats. Citizens, however, have also taken matters into their own hands, using dry ice and rat poison to kill the creatures. In October 2023, it was announced that the city had a $14.85 million budget to use in 2024 for its war against rats. 
Los Angeles, it seems, is taking more of a relaxed approach. The city recommends its citizens implement DIY methods, such as sealing off cracks, to prevent rats from entering homes. If renters have a rodent problem, it's suggested they file a complaint with the Los Angeles County Department of Public Health. In other words, Angelinos might be better off hiring a pest control service. 
As for New York, they are serious when it comes to their rat problem. In April 2023, the city hired Kathleen Corradi as its first "rat czar." Her job? To get rid of the rats. In the following months, the city concentrated on cleaning trash-ridden streets. New York even held an Anti-Rat Day of Action to educate citizens on rodent control.