Why A Winter Cruise Is The Best Option When Booking Your First Voyage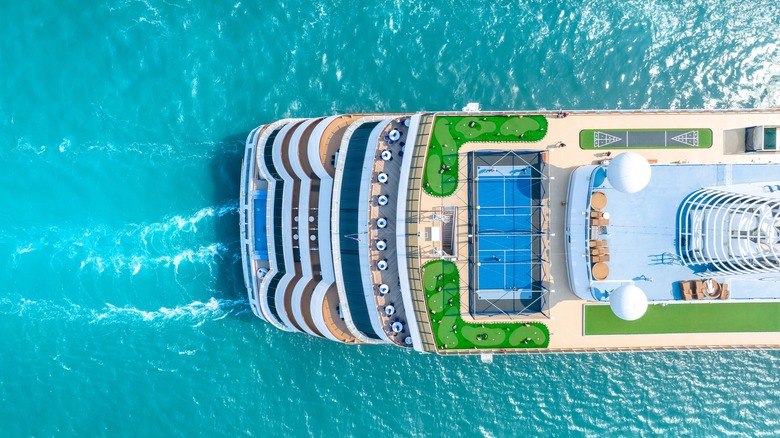 GreenOak/Shutterstock
Love it or hate it, cruise travel is a common way to see the world. If you've never been on a cruise ship before but have an itch to try out this trendy way to travel, you might find yourself overwhelmed with the options. You can cruise to essentially anywhere in the world, from Thailand's coast to Madagascar to Antarctica. With those chilly months right around the corner, now is a great time to start planning your first cruise vacation to escape those cold winter blues.
While you could technically go to various corners of the world, for a first-time cruise in the winter, a trip to the Caribbean ought to do the trick. Not only is the weather prime, but the conditions of traveling throughout the Caribbean, especially from December to April, increase the likelihood of smooth sailing. If you're finally ready to add "taking a cruise" to your list of travel experiences, here's why a Caribbean winter cruise is where you'll want to start.
Perks of cruise travel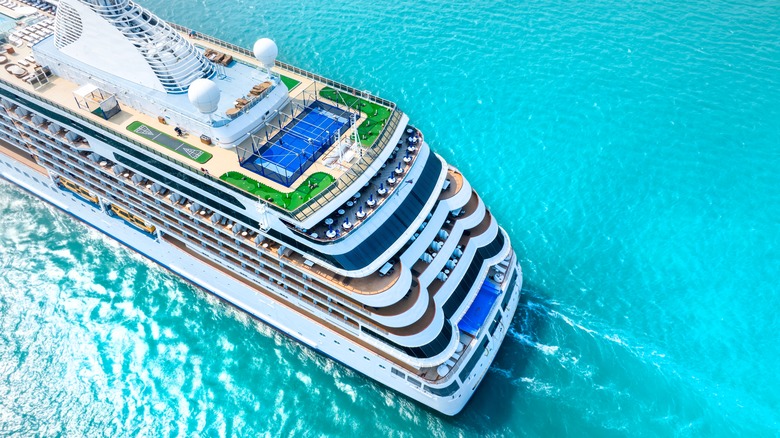 GreenOak/Shutterstock
There are several perks to cruise travel. One of the top benefits is that cruise-goers can see several countries without having to worry about the logistics. Forego planning flights and finding new hotel rooms in every city. When you take a cruise, you simply get on the ship, have the same room the entire time (meaning no nuisance of constantly unpacking and repacking your belongings to lug your suitcase to the next destination), and let the cruise operator do all of that tedious planning for you.
Cruising in the Caribbean is also a great way to visit underrated Caribbean islands like Saint Kitts, Dominica, and Saint Vincent. These islands are much less explored than the Bahamas, Jamaica, and the Dominican Republic, and a cruise is a great way to take the road less traveled. When it comes to pricing, cruises can get expensive if you opt for the luxury option, but overall, cruises are generally affordable. Not to mention, cruises are a one-stop shop. You can grab all of your food, drink, and any last-minute needs – like sunscreen or shampoo — onboard, though you will want to consider packing as much with you as possible since cruises are known to inflate prices of necessities.
All in all, cruises are a great way to kick back and relax. Let someone else do the planning and enjoy the vibrant Caribbean Sea without lifting a finger.
Best cruise options in the Caribbean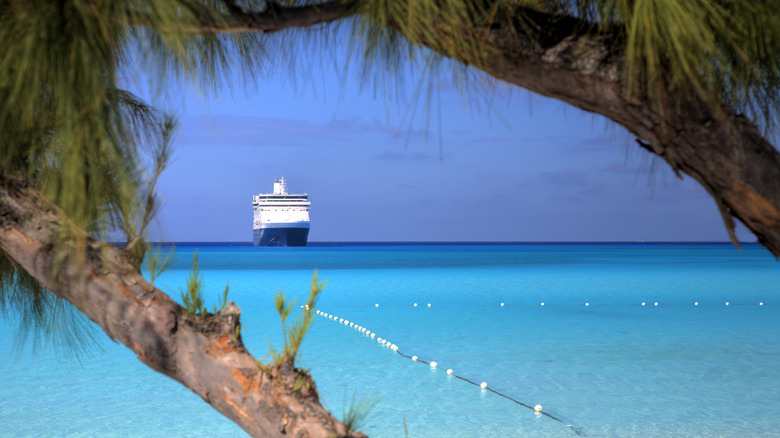 Cworthy/Getty Images
There are several cruise lines that have routes in the Caribbean. Which one to choose? One of the most popular is Virgin Voyages. They offer unique options for routes, from Eastern Caribbean Antilles (including destinations like St. Croix, San Juan, and Puerto Plata) to Western Caribbean Charm, which makes a stop in Roatán, Honduras.
Celebrity Cruises, which is based out of Miami, has a plethora of Caribbean cruises. Best of all, Celebrity Cruises offers some routes starting as low as $229 per person. With Celebrity Cruises, you can choose almost anywhere in the Caribbean, including voyages to St. Thomas, Antigua, Bonaire, and even Belize.
Try a Royal Caribbean adults-only vacation package for a getaway without the kids, but note that the adults-only vacation package – Hideaway Beach — is not exactly a cruise. While there are technically no adults-only cruises, there are areas and activities on Royal Caribbean's ships that cater specifically to those who are 18 years or older.