Plan A Trip To This Mexico Small Town For A Budget-Friendly Beach Vacation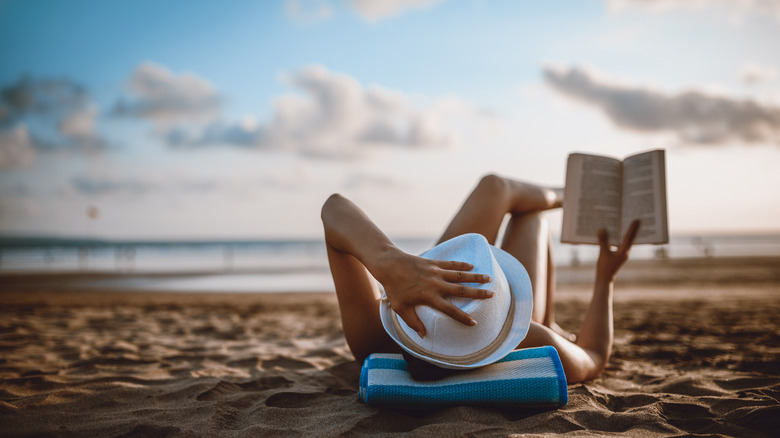 Aleksandargeorgiev/Getty Images
Mexico is a dream destination for some, and rightfully so. It offers miles of white sand beaches, rich cultures, a wide variety of delicious food, and so much more. Whether you're a history buff eager to explore Mayan ruins, an environmentalist intrigued by the flora and fauna, or a college student looking for the city with the best nightlife, Mexico is an ideal location. However, with the rising travel costs, making this dream vacation a reality can feel out of reach for some. With that being said, we have just the spot to visit if you're longing to explore Mexico and its beaches but need to watch your spending.
Chacahua, Mexico, an underrated tourist destination, is a small town tucked away in the Lagunas de Chacahua National Park, located in the state of Oaxaca. It's up against the coast, providing lovely sights of the ocean and fun beach activities. It's just the spot to unwind and relax, even if you have a tight budget.
Lodging expenses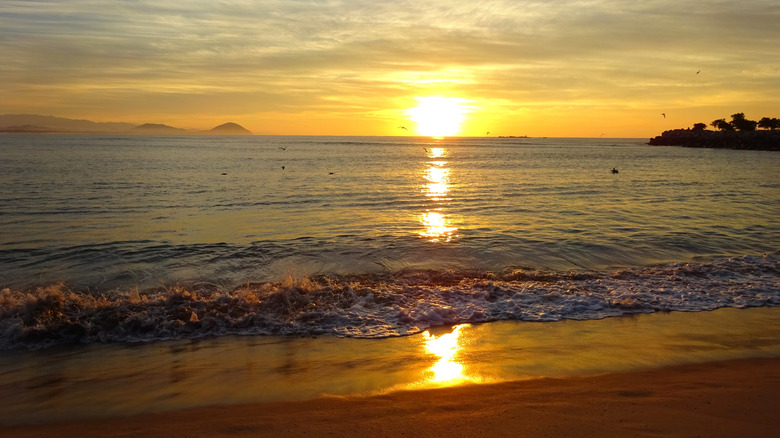 Jenn Holsh/Getty Images
One of the most expensive factors of traveling is lodging. If you're booking with finances heavy on your mind, finding a place that still meets your standards is imperative despite the financial limitations. Finding a quality spot that's gentle on your wallet can be a challenge, but in Chacahua, you can do this with relative ease, depending on your budget, of course. Available lodging varies in price, but it's common to find places at $50 USD or less per night. According to The Partying Traveler, most places will not have air conditioning and will offer meager amenities. If AC and room service are nonnegotiable for you, you might have to stay a little further out and pay a little bit more.
Another way to save on hotel costs is to ditch the hotel altogether and instead opt for camping. Most fees are around $3 USD, so if you love the great outdoors and don't mind bringing and pitching a tent, this option is great for you.
Getting to Chacahua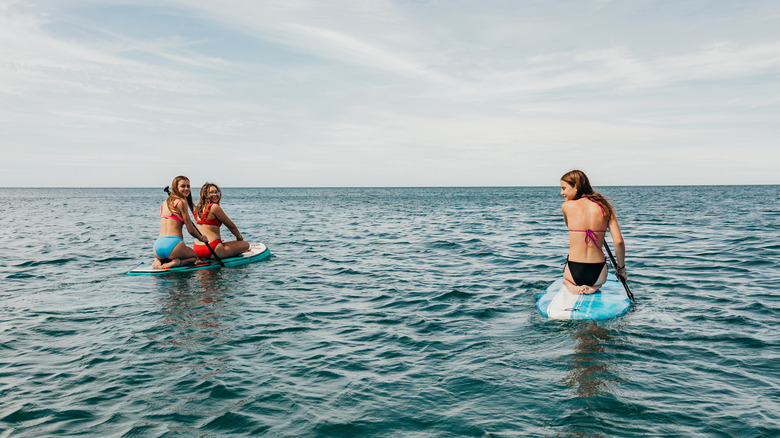 Ascentxmedia/Getty Images
Next, we'll look at activities. If you love to lounge at the beach and relax that way, you don't have to pay anything. Swim, sunbathe, stroll, whatever you would like to do on the shore. If you're willing to indulge in activities, you can try surfing or taking a private boat tour, be it to explore Lagunas de Chacahua National Park or to see migrating whales. No matter where you go, you'll have lovely sights to take in.
A key matter to consider when going to Chacahua is getting there. There's no direct route; instead, you have to go through other locations. It's easiest to go through Puerto Escondido and, according to Packing Up the Pieces, hop on a bus moving towards the Rio Grande, then get off at Zapotalito, and finally ride a boat into Chacahua.
If you're hoping to visit Mexico but don't mind staying in a small town and taking a break from city life, book a stay in Chacahua.