This Tokyo Airport Is Known For Being The Cleanest In The World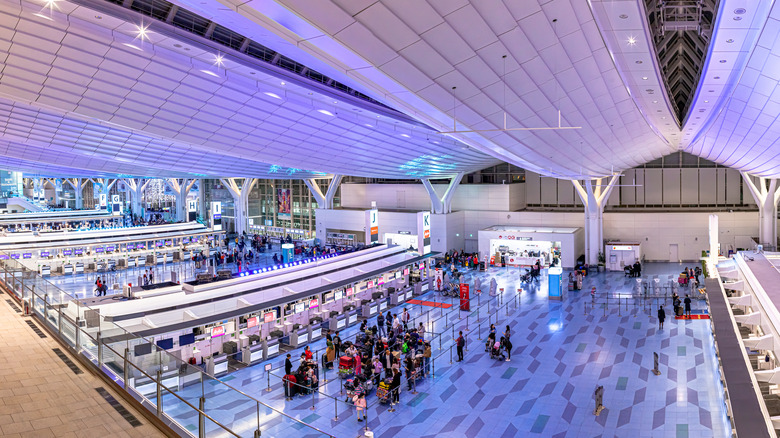 Faula Photo Works/Shutterstock
Transit hubs aren't typically the first locales that come to mind when imagining clean places, but one Tokyo airport might challenge your mind. Skytrax, an organization that rates air travel services, ranked the world's cleanest airports using survey data, and Tokyo's Haneda Airport (HND) nabbed the top spot.
The title is a significant feat, given that, per the Japanese Civil Aviation Bureau, 60 million travelers pass through it each year, making it one of the busiest airports in the world. Haneda, the only airport located within Tokyo's central wards and offering both domestic and international flights, has impressed visitors from all around the world. Besides the high ratings in Skytrax's research, Haneda has also earned praise from travelers online. Reviews point out how tidy the airport is, from its pristine restrooms to its food court. Dirt, litter, or outdated facilities are hard to come by — a relief for tired travelers in search of a comfortable place to rest before or after a flight.
The most recent Skytrax ratings marked the eighth consecutive year Haneda has been crowned the cleanest airport, leaving little room for debate over the airport's hygiene standards. However, one question remains: What makes Haneda so uniquely clean?
Culture may explain why Haneda is so clean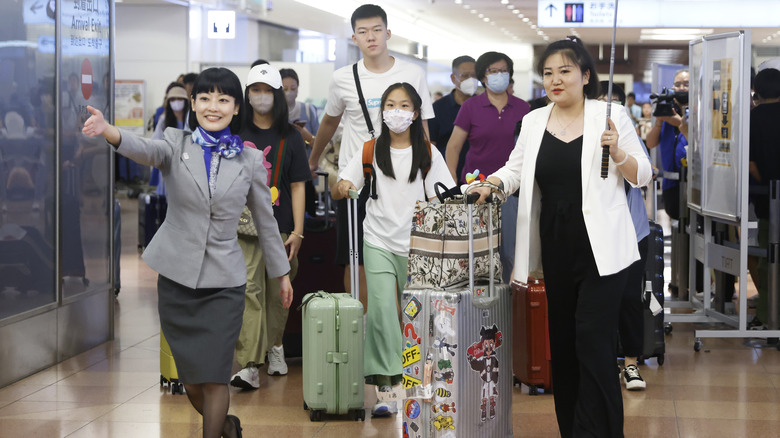 Bloomberg/Getty Images
To understand why Tokyo's Haneda Airport might be so clean, it helps to look at the people responsible for its care. News organization NHK profiled Sachiko Suzuki, a cleaning staff member at Haneda, who can be seen in a video clip meticulously scrubbing floors and even using a mirror to inspect all angles of a toilet bowl. Her commitment to perfection may be influenced by Japanese culture. For instance, Japanese businesses often regard customers as "gods," and as a result, they try to provide impeccable customer service. Cleanliness is one way of delivering top-notch service to airport visitors in Japan. Suzuki's sense of duty might also relate to the concept of "ikigai," loosely translated as "life's purpose." For many in Japan, their job is part of their ikigai, and they try hard to make a positive difference for others through their work.
Religion may also influence how clean Haneda and other public places in Japan are. "If an individual is afflicted by kegare [the Shinto word for "impurity"], it can bring harm to society as a whole," Noriaki Ikeda, assistant Shinto priest at Hiroshima's Kanda Shrine, told BBC. "So it is vital to practice cleanliness. This purifies you and helps avoid bringing calamities to society. That is why Japan is a very clean country." These beliefs might explain why, impressively, five Japanese airports landed in Skytrax's list of the top 10 cleanest airports in Asia.
Other honors given to the airport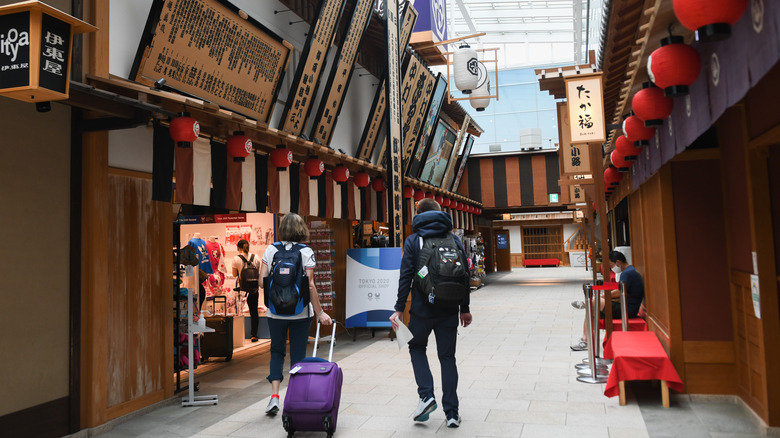 Bloomberg/Getty Images
Haneda stands out for its cleanliness, but that's not the only recognition the airport has received. Skytrax named it the third-best airport in the world overall, the third best for airport staff, the fifth best for airport immigration, the fourth best for security processing, the sixth best for baggage delivery, and the best for accessibility and PRM services. Perhaps unsurprisingly, the organization has also given Haneda a rare five-star rating during annual audits nine years in a row.
If you care less about customer experience and more about getting to your destination on time, Haneda Airport is still your best bet. CNN reported that Haneda was the world's most punctual airport in 2022, sending off over 90% of its 373,264 flights early or on time.
If Haneda's sparkling reputation has convinced you to visit it (and its equally sparkling toilets), give yourself enough time to explore — after all, it's basically a destination in and of itself. Check out its retro toy gallery, shop for unique souvenirs, or bathe in a traditional onsen at the nearby Izumi Tenku no Yu spa.