Busiest Airports In The World By Passenger Traffic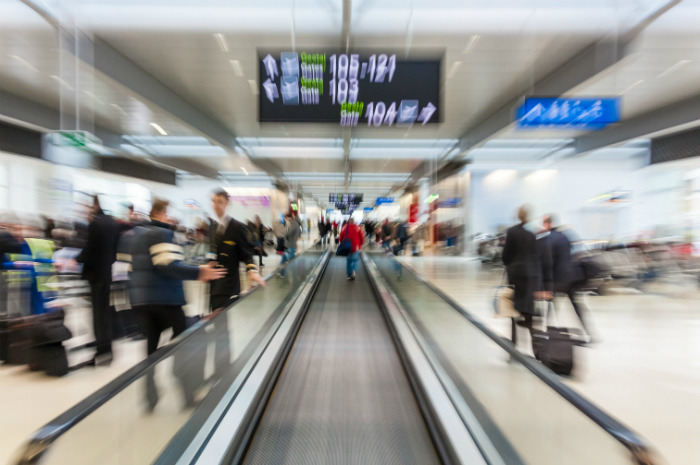 Shutterstock
The following list is based on a list created by the Airports Council International's (ACI), the trade association of the world's airports. The report includes reviews of 1,179 airports worldwide and ACI's preliminary passenger traffic results for the most-traveled airports last year. The information was organized by total passengers, international passengers, total air cargo, international air freight and aircraft movements.
15. Guangzhou Baiyun International Airport, China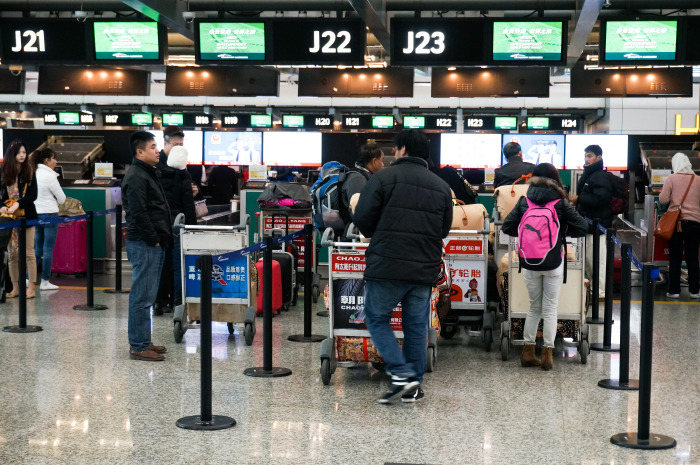 Zull Must/Shutterstock.com
59,732,147 passengers in 2016
The airport is the main hub of China Southern Airlines and a focus city for Shenzhen Airlines. In 2007, it was the second busiest airport in the entire country in terms of passenger traffic, and the third busiest in cargo traffic. "Baiyun" means "white clouds" in Chinese, and refers to Mount Baiyun near the airport.
14. Istanbul Ataturk Airport, Turkey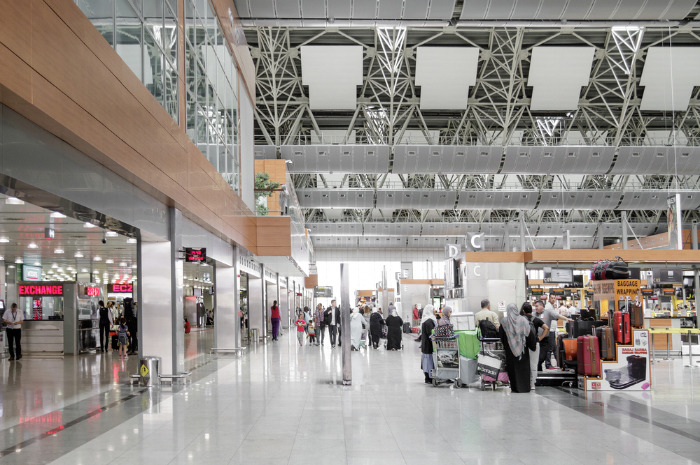 Denizce/Shutterstock.com
60,119,876 passengers in 2016
TAV opened in 1997 with the tender for Istanbul Atatürk Airport International Terminal. It went through a restructuring process in 2006 and re-organized its operational activities. The airport was named "The Fastest Growing Airport" in 2012 by Euro Annies 2013 and "Airport of the Year" in 2012 and 2013 by ATN Awards, Canada.
13. Frankfurt Airport, Germany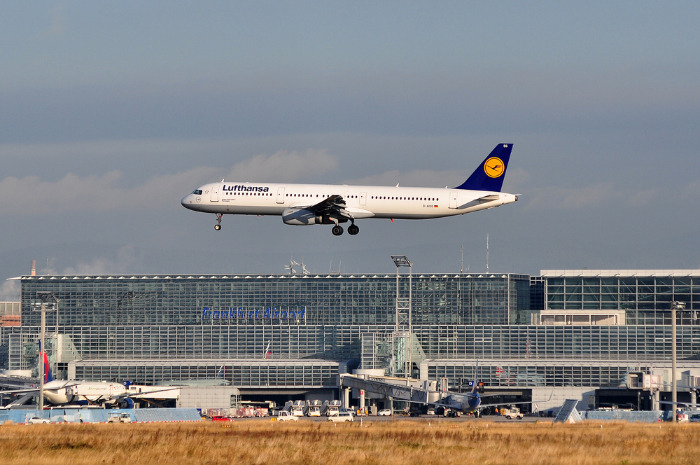 Vytautas Kielatitis/Shutterstock.com
60,786,937 passengers in 2016
The airport is struggling to handle so many people, according to reviews on Airline Quality. Too many people and confusion, no one to help you, huge lines, and long gate-to-gate walks are some of what people are saying about FRA.
12. Amsterdam Airport Schiphol, the Netherlands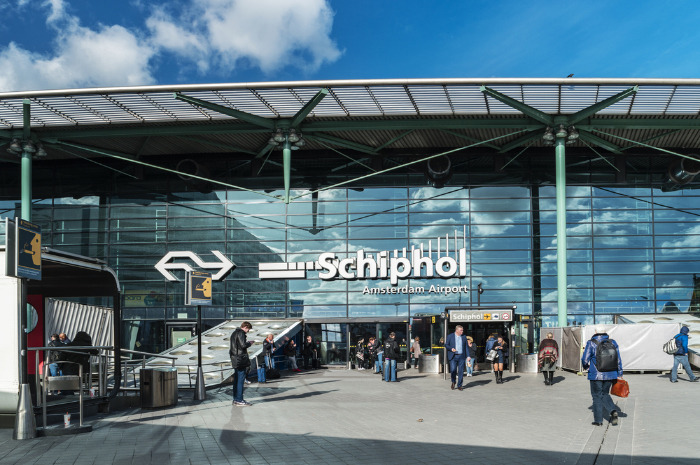 fokee baarssen/Shutterstock.com
63,625,534 passengers in 2016
Most people on Yelp gave the airport positive reviews. The big crowds don't seem to be a problem.  "This is one of the most organized and beautiful airports that I have ever been to. ... The airport was extremely easy to navigate and security and customs was also a breeze to get through due to it being so well-organized" is just one example.
11. Dallas/Fort Worth International Airport, USA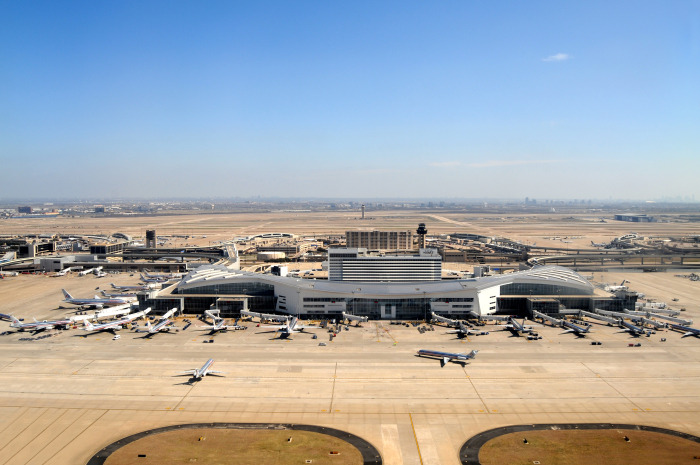 Frontpage/Shutterstock.com
65,670,697 passengers in 2016
There may be a lot of people all the time at the airport but they are never bored because of the tons of shopping opportunities as well as its famous Xpres Spa. Also, the TSA checkpoints at DFW have been described as quite efficient.
10. Paris Charles de Gaulle Airport, France
bellena/Shutterstock.com
65,933,145 passengers in 2016
CDG has had a legendary bad reputation for years. Back in 2009 it was rated the second worst in the world by frequent fliers, and in 2011 CNN's travel site called it "the most hated airport in the world." The biggest problems are rude staff, long distances between terminals, and pricey food. Did you know that you can even get vaccinated at the airport?
9. Shanghai Pudong International Airport, China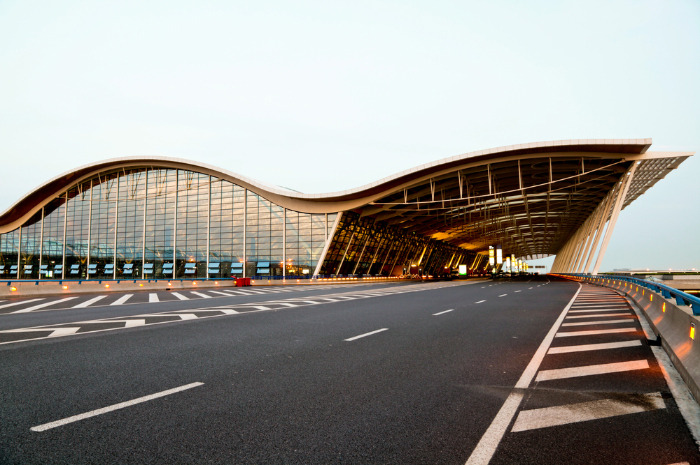 Shutterstock
66,002,414 passengers in 2016
PVG is repeatedly voted among the worst airports in the world. A pilot based in Shanghai said that it the big problem is that the airport is set up with two runways on the east side and two on the west side. "We can call in and find our assigned parking gate 100 miles out but they always land us closest to where we come in and sometimes will then have to taxi all the way across the airport to our gate."
8. Hong Kong International Airport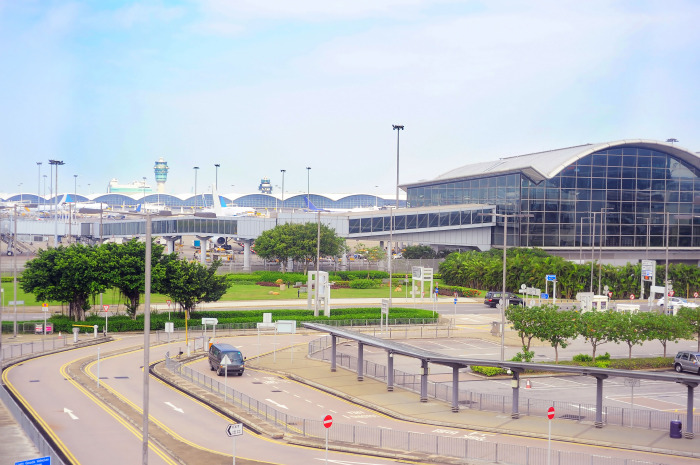 Shutterstock
70,305,857 passengers in 2016
HKG is often describes as an airport where people won't mind getting stuck at, especially if you're an active person. A top travel epicenter, Hong Kong's airport is fit to handle the crowds with plenty of entertainment options. Get competitive with a simulated game of basketball, boxing, soccer or skiing in the i-Sports area or step outside and play on a 9-hole golf course.
7. Heathrow Airport, London, England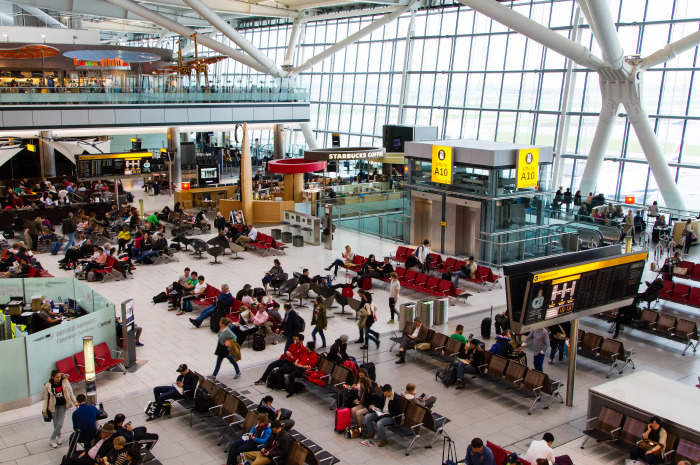 Milosz Maslanka/Shutterstock.com
75,715,474 passengers in 2016
No one really likes the Heathrow Airport in London because the staff is too strict when it comes to the precise weight of your luggage, a flight attendant for Emirates Airlines says. Passengers say that everyone working there is rude and unhelpful, travelers call it "dysfunctional," and the security is very slow.
6. Chicago O'Hare International Airport, USA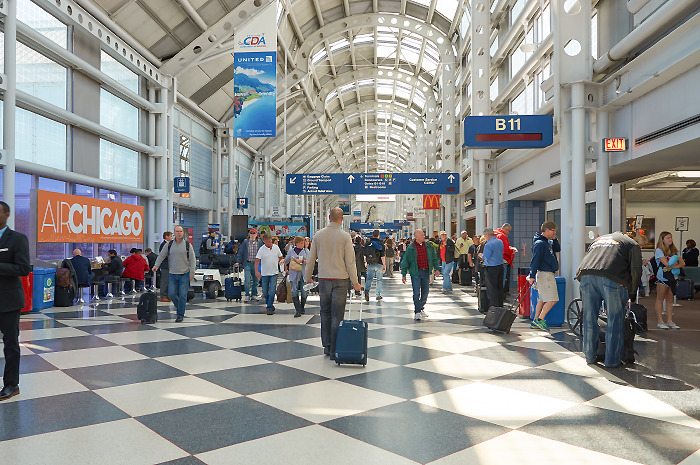 Sorbis/Shutterstock.com
77,960,588 passengers in 2016
This is one of the fittest airports in the country. You can join others in the airport's yoga room for meditation and relaxation. Watch a yoga teaching video, listen to soothing music, and relax on bamboo floors.  Also, join the Public Art Program to see dozens of sculptures, murals, paintings and exhibits.
5. Tokyo International Airport, Japan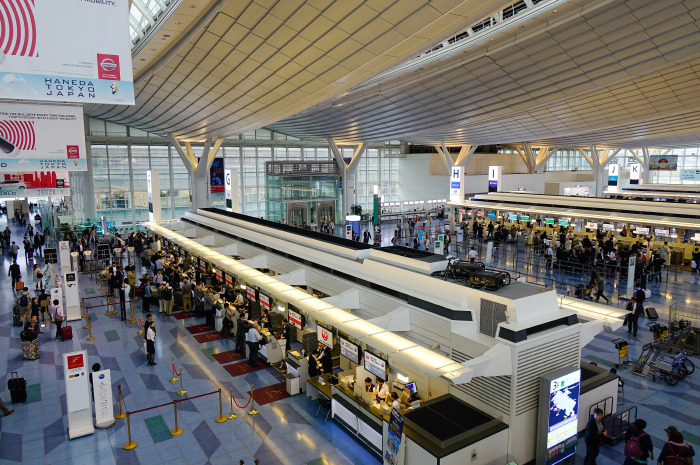 Phuong D. Nguyen/Shutterstock.com
79,699,762 passengers in 2016
HND gets almost only positive reviews in Airlines Quality. "On arrival fast and smooth immigration procedure. Baggage was already on belts, when we arrived there. Good information about transport to Tokyo and well organized," one passenger said. Others had similar praises.
4. Los Angeles International Airport, USA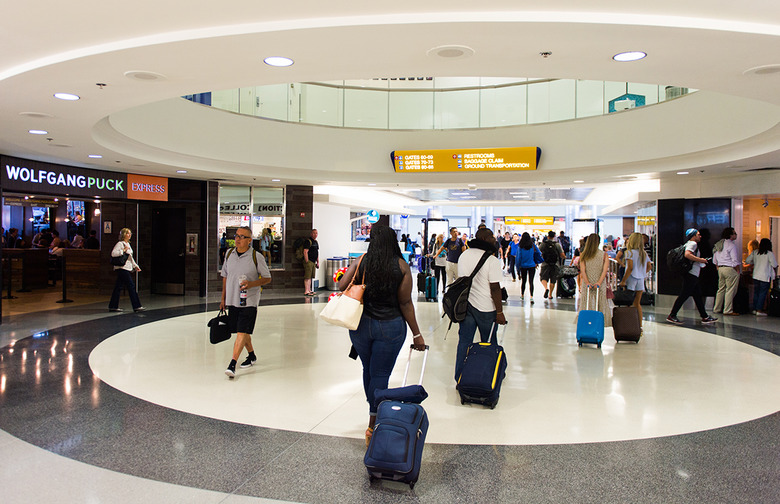 Anton_Ivanov/Shutterstock.com
80,921,527 passengers in 2016
LAX made our list as one of the worst TSA checkpoints in the U.S.  Comments on Reddit.com call it "the worst." "Designed in the '20s and '30s, completed in the '40s, LAX is drastically undersized for the number of travelers who pass through its infernal gates every day. The 'horseshoe' can't handle the traffic, but that's after you've fought your way to the West side just to get there."
3. Dubai International Airport, UAE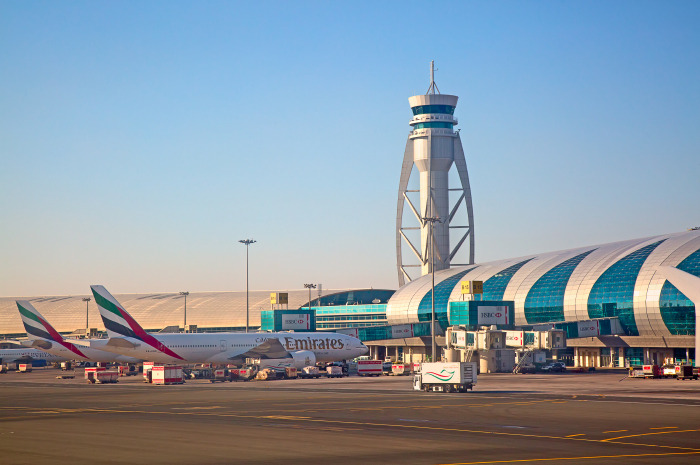 Fedor Selivanov/Shutterstock.com
83,654,250 passengers in 2016
From luxury shops to working out in their health club, taking a dip in the swimming pool and enjoying a game of billiards, there are tons of things to do at DXB to pass the time. Explore the Zen Garden, get a relaxing massage, take a nap in one of their soundproof SnoozeCubes, grab a bite to eat at one of their delicious restaurants, and keep your kids occupied in the Kids Zone.
2. Beijing Capital International Airport, China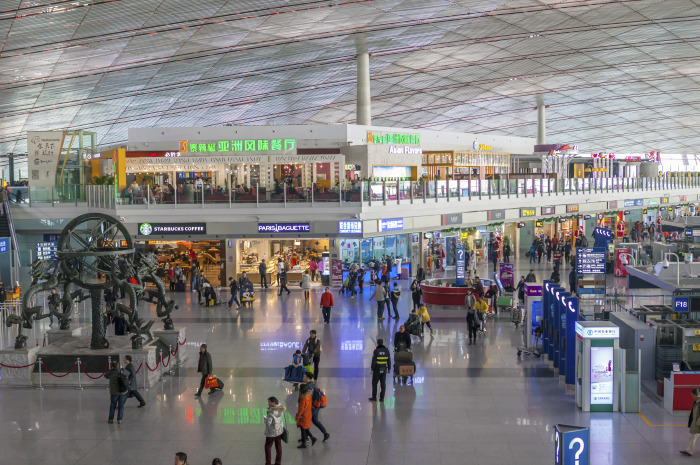 maoyunping/Shutterstock.com
94,393,454 passengers in 2016
PEK is China's busiest and most important international airport, according to Travel China Guide. The three terminals host 66 airlines. Currently, the airport has flight connections to some 88 domestic and 69 foreign cities.
1. Hartsfield-Jackson Atlanta International Airport, USA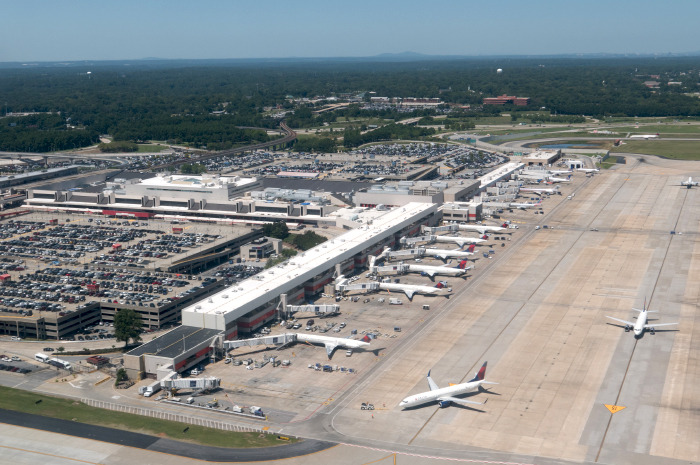 Rob Wilson/Shutterstock.com
104,171,935 passengers in 2016
ATL has consistently been named the busiest airport in the world with more than 250,000 passengers and nearly 2,500 arrivals and departures each day. This represents an increase in traffic of over 2.6 percent over 2015. This may be due to the fact that the city is within a two-hour flight of about 80 percent of the population in the country. The airport is also exceptionally dog-friendly.