What You'll Need To Know To Navigate The Most Dangerous Hike In The Catskills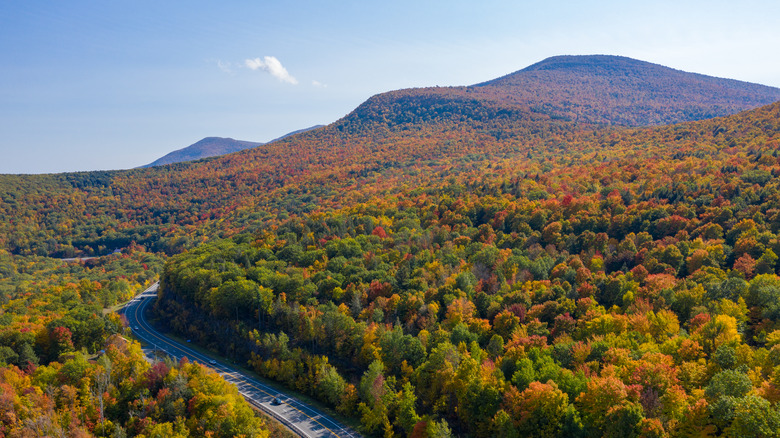 Felix Lipov/ Shutterstock
In the southeast of New York, between Albany and New York City, you'll find Catskill Park. Home to a range of breathtaking peaks and valleys, the area is often referred to as the Catskill Mountains. This cluster of slopes begins in the Hudson Valley and extends to the edge of the Appalachian Mountains, making it a nature getaway for city dwellers to hike, stargaze, bike, and more. Across this plot of land, there are about 43 marked trails for hikers to enjoy, the most dangerous known as Devil's Path.
When Dutch and German settlers arrived in the Catskills, they observed the treachery and sheer difficulty of the area and considered it suitable for no one but the devil, according to local folklore. However, today, it's an amazing destination for expert hikers. If you consider yourself up to the task, here's what you need to know to properly navigate Devil's Path.
What to expect on Devil's Path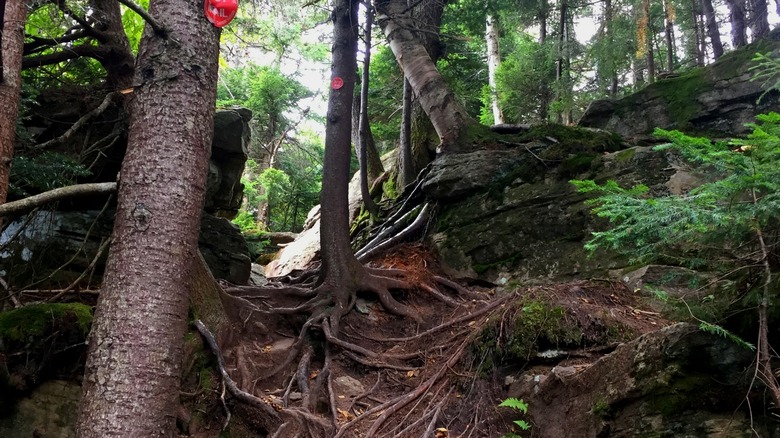 Raun Kercher/ Shutterstock
For your safety, it's especially important that you're honest with your skill level and physical fitness. Ranked as one of the most difficult and dangerous trails in North America, this popular East Coast hiking trail is not for amateurs. Over the course of 25 miles, the trail ascends 9,000 feet in elevation. In addition to the steep inclines, there are a handful of sections that require scrambling, meaning you'll have to use all four limbs to maintain balance and overcome mountainside slopes.
For the most experienced and adept hikers, a brisk pace through Devil's Path could take you about 15 hours to complete. However, most adventures will take more than 24 hours, requiring hikers to set up camp for a night in the course of their journey. Even if you feel confident in your ability to knock out the trail before sundown, you never know what kind of roadblocks you may face. We recommend you pack gear to spend the night, ample water supply, a flashlight, and a non-perishable supply of food. If you know in advance that you're going to take more than a day to complete the trail, be sure to reserve a campsite for yourself. 
Logistics for hiking Devil's Path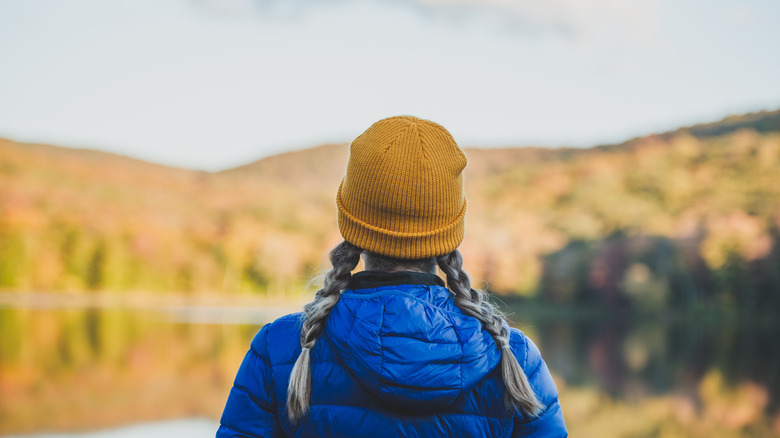 Mundusimages/ Getty Images
Catskill Park is open to the public all year long. However, to no surprise, the hardest time of the year to take on Devil's Path is during the winter months. While the path is notoriously slippery during the summer and spring when the weather cools down, this moisture freezes into hazardous patches of ice, and the paths become coated with snow. It's not impossible to take on this trail in the winter, but if you do, make sure to wear spikes on your shoes along with adequate, warm clothing equipped for frigid temperatures to prevent hypothermia.
Devil's Path is not a loop trail, meaning its start and end points lie far away from one another. Most hikers will begin east at Prediger Road and end west at Spruceton Road. Because you cannot leave your car behind and end your hike where you started, you'll want to ensure you have means of transportation both to and from the trail.