This East Coast Beach Town Is A Great Destination For History Buffs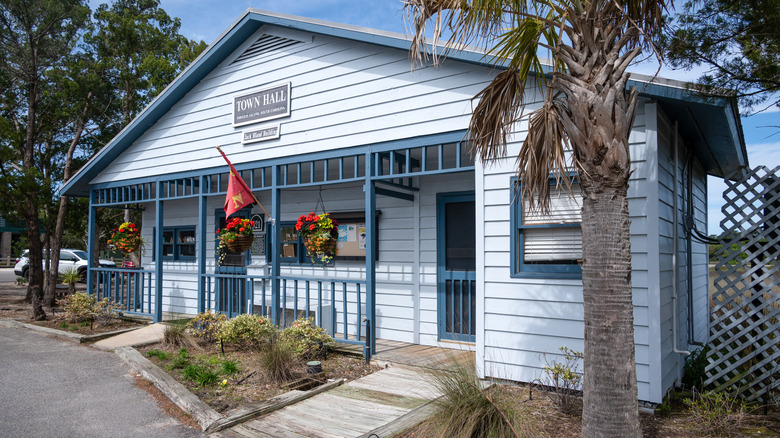 Amy Sparwasser/Getty Images
Some people love to lounge on the beach on their vacation. Others enjoy historical sightseeing. What if you could combine these two loves in one trip? Pawleys Island, a resort destination on the East Coast, allows you to do just that. This place has a fascinating past, starting from the ancestors of the Waccamaw people who settled there around 10,000 years ago, to European settlers arriving in the sixteenth century, and a ghost that has reportedly warned people of hurricanes since the early 1800s. You can reach Pawleys Island via the North Causeway, built in 1846, and the South Causeway, built in the early 1900s. Serving as a popular getaway since the early 1700s, Pawleys Island is one of the oldest beach resort areas on the East Coast of the United States.
On Pawleys Island, you can not only enjoy the beach but also explore historical handicrafts, take kayak tours, and experience the charm of the island's very small population, with around 100 full-time residents. The weather is lovely throughout the year, with summer highs in the high 80s and lows in the mid-70s. Even in winter, temperatures rarely drop below freezing. In the following sections, we will delve into the island's history and the ghost stories, and provide recommendations on what to do during your visit to Pawleys Island.
Pawleys Island history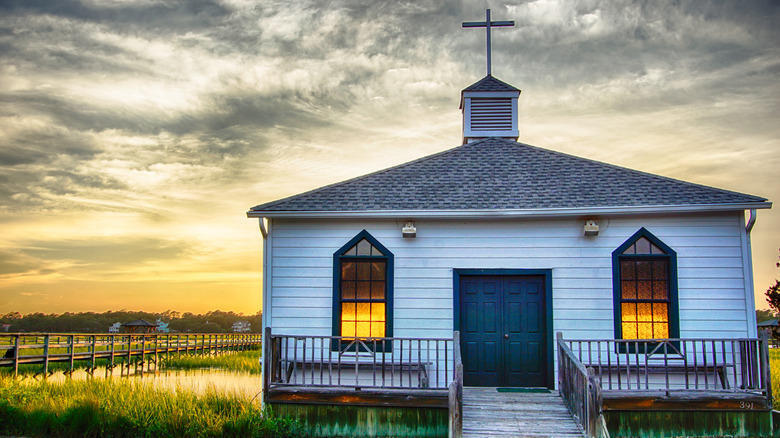 Makasana/Getty Images
Pawleys Island was originally settled by the now-gone Winyah people and the Waccamaw people, some of whom still live in the area. It is believed that the first explorers to meet with the Waccamaw were Francisco Gordillo and Pedro de Quexos, who were slavers who landed there in 1521. The Waccamaw were mentioned in historical records in the 18th century, although many of them lost land and died from the smallpox brought by settlers.
The first European settler to develop plantations on the island was Percival Pawley, who was given land grants there in 1711. The place is believed to be named after his sons. The resort island then became a summer colony for many local rice plantation owners and has been a vacation destination ever since. You can visit the lovely Atalaya Castle, built by Archer Huntington between 1931 and 1933 as a summer home for his wife Anna, who designed some of the interior art. The architecture is based on Spanish/Moorish styles, and the castle is also available for weddings.
In the Historic District, you can take a tour of old homes such as the Joseph Blyth Allston House. It sits on land that belonged to F.R.W. Allston, who was the governor of South Carolina from 1856-1858. Although it was damaged and repaired in 1989 after Hurricane Hugo, you can still see some of the original construction from the circa 1800 house that was moved to the property. You can also see his summer home from 1846.
Historical haunting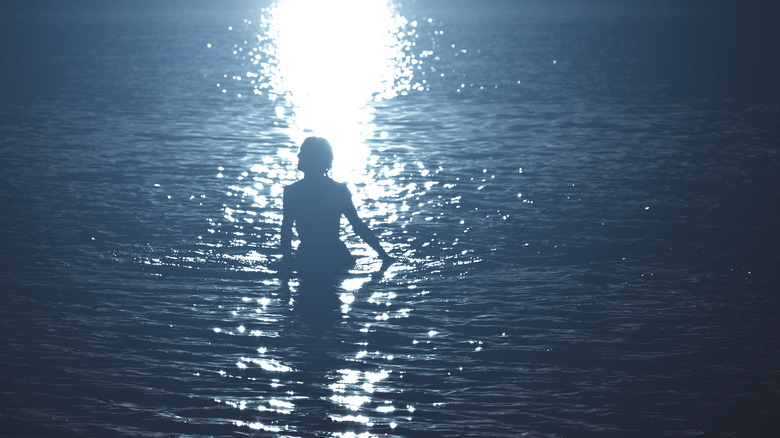 Urbazon/Getty Images
If you love haunted history, Pawleys Island has a resident ghost called the Gray Man. First seen in 1822, this ghost is said to warn people about upcoming hurricanes. One such story says that a young woman was waiting for her fiancé who died during a tragic accident on his horse that night. She was distraught, and while walking the beach, she thought she saw him. Her parents, fearing that she was losing her mind, took her off the island to see a doctor ... right before a deadly hurricane hit. Then, a grandma on vacation in 1954 saw a man dressed in gray disappear in front of her right before tornadoes hit. If you see him, you might want to secure everything.
Another ghost on the island is Alice Flagg. In 1849, Alice was living with her family, who wanted her to marry a wealthy plantation owner. However, Alice fell in love with a lumber worker, and they were secretly engaged. She was sent away when they found out about him, and Alice became gravely ill with a broken heart. While sick, her brother took the engagement ring that she wore around her neck right off of her, and she died of grief. Alice is often seen searching for her lost ring. Another story says she wanders All Saint's Churchyard where she was buried, dressed in her wedding attire. If you want to pay her a visit, there is a gravestone that says "Alice" there now, although her body may be buried elsewhere.
Other things to see and do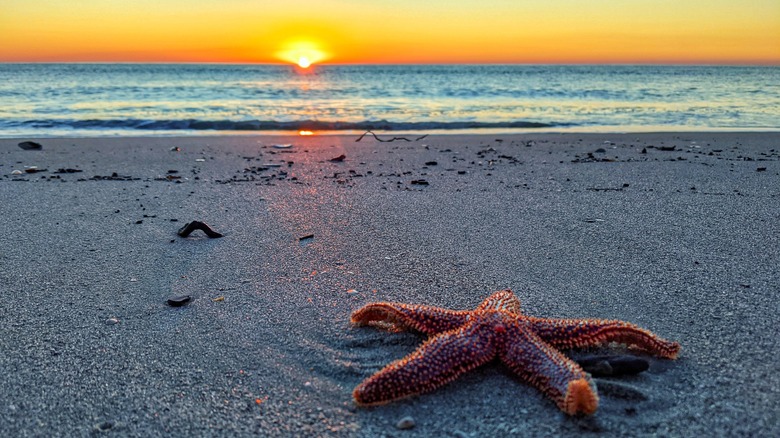 Wirestock Creators/Shutterstock
Once you've toured the historical houses and made sure that the Gray Man isn't predicting a storm, it's time to relax on the beach. There are two historic places to stay on the island. The Sea View Inn is one option, and it also houses the famous Palmetto Cheese, where you can buy pimento cheese that originated on the island. Another option is The Pelican Inn, which was built in the 1840s. If you prefer more privacy, you can rent beach houses, but keep in mind that they fill up quickly.
Black River Outdoors offers kayak tours, fishing tours, and a two-hour salt marsh tour where you can see sea turtles, stingrays, and jellyfish. Their Cypress Forest Tour takes you kayaking along the Waccamaw River through forests filled with cypress trees draped in Spanish moss. Pawleys Island also offers a unique local souvenir, the rope hammock, which you can take home.
In 1889, riverboat captain Joshua John Ward was dissatisfied with the canvas and hemp hammocks that were too warm for the Pawleys Island climate. He decided to create a new style using a wooden spreader and tied rope. This design became famous on Pawleys Island. In 1935, his brother-in-law Arthur Herbert Lachicotte opened the Original Hammock Shop, which is still in operation today. You can even visit the shop from Tuesday to Saturday to see a demonstration of the hammock-making process.