Best Beach Towns You've Never Heard Of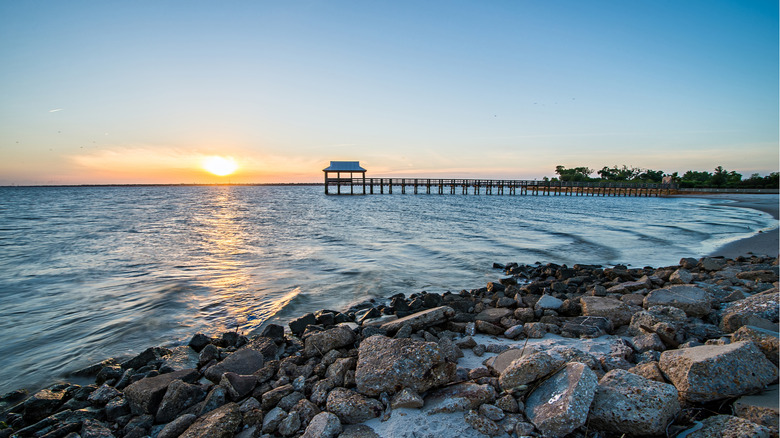 digidreamgrafix/Shutterstock
If you're looking to book a great vacation, looking into the best beaches in the world is a good start, but it also can mean big crowds and even bigger expenses. Meanwhile, traveling to a lesser-known beach town, one with untouched natural beauty, means less crowded boardwalks and the chance to save money on hotels and activities. If you're looking for fun under the sun in a place that's a bit farther off the beaten path, these towns are perfect.
Capitola, California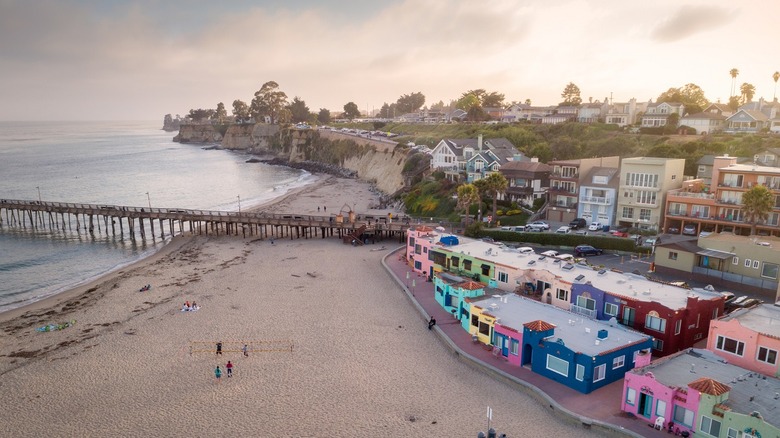 Royalty-free/Getty Images
It's surprising that Capitola is one of those places only West Coasters know about. This California town has generally mild weather throughout the year and a beach lined by beautiful houses painted in bright colors and pastels.
Asbury Park, New Jersey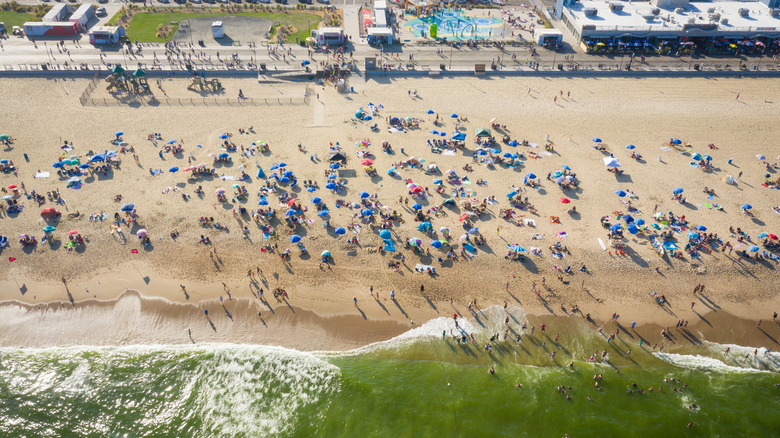 FotosForTheFuture/Shutterstock
The Jersey Shore town of Asbury Park is one of the best coastal towns in America, particularly thanks to its boardwalk. Here, beachgoers can find restaurants, shops and food stands, as well as a water park and mini-golf course.
Siesta Key, Florida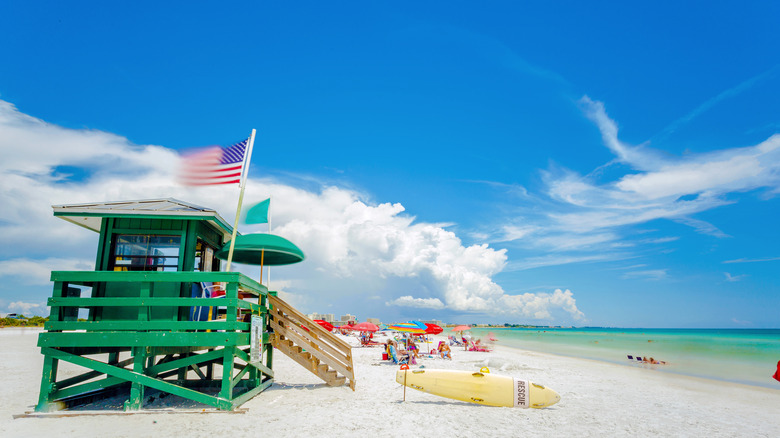 Royalty-free/Getty Images
Despite having one of the best beaches in the world, Siesta Key, Florida, is relatively unknown compared to other world-famous Florida destinations such as Miami, Orlando or Key West. A barrier island in the Gulf of Mexico, it has three beaches: Crescent Beach, Turtle Beach and Siesta Beach, the latter being notable for its fine, white quartz sand.
Lanai, Hawaii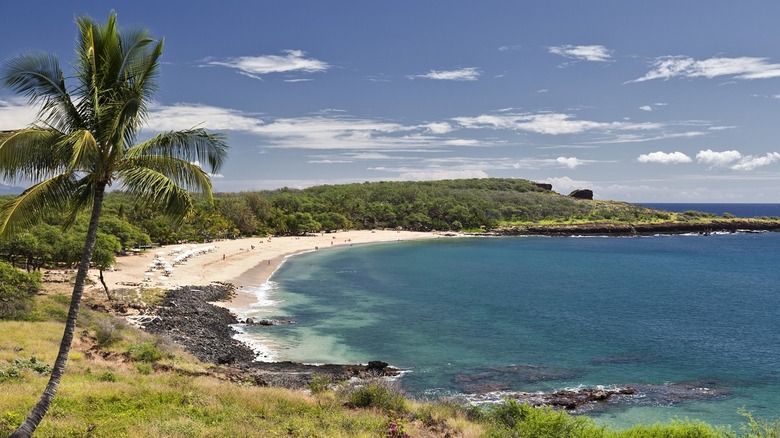 Royalty-free/Getty Images
Located about 9 miles away from Maui, Lanai is the smallest inhabited island of Hawaii. Stay in a luxury resort, tee off at the golf course or explore the more remote parts of the island with a four-wheel-drive car. With 18 miles of coastline, it's the perfect under-the-radar destination to plan a trip to.
Block Island, Rhode Island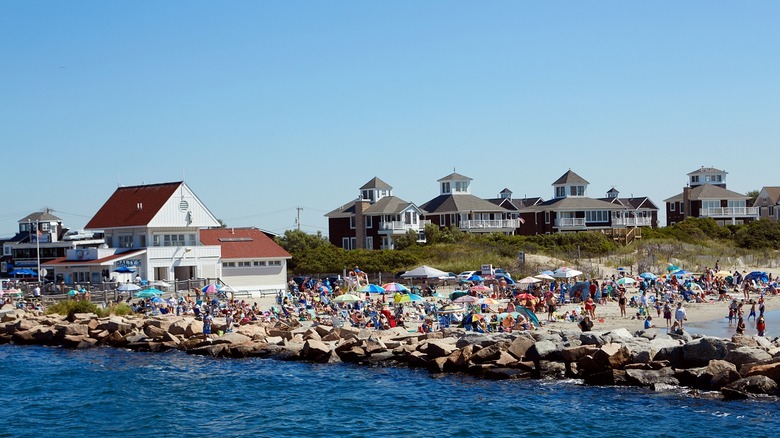 Royalty-free/Getty Images
About 12 miles off the coast of mainland Rhode Island, Block Island is a truly underrated vacation spot, with 17 miles of free public beaches, more than 30 miles of hiking trails and fantastic views of 250-foot-high seaside cliffs.
Ogunquit, Maine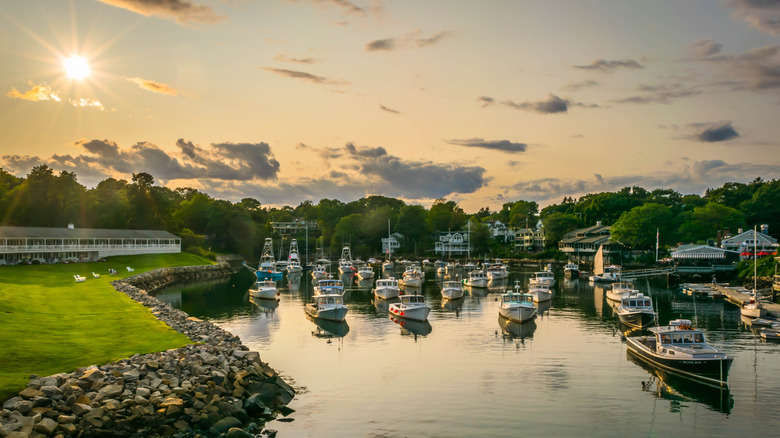 Keith J Finks/Shutterstock
Ogunquit, Maine, is one of those underrated American gems you need to visit. Located on the southern coast of Maine, this town is just 4 square miles in size with a bustling arts scene as well as plenty of independently owned restaurants, shops and hotels. The town is home to multiple beaches, but Main Beach is open to the public for free year-round.
Bald Head Island, North Carolina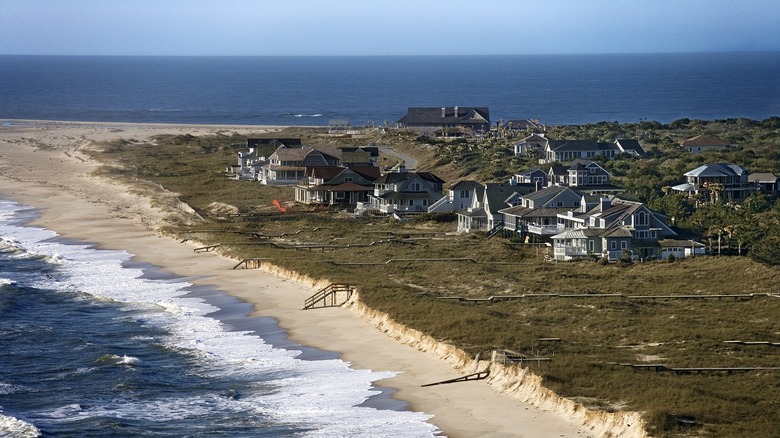 Royalty-free/Getty Images
A charming town, Bald Head Island, North Carolina, is one of those places only East Coasters know about. Cars are banned here, which means tourists must get around by tram, bike or golf cart. On foot, visitors can explore forests and natural trails or check out North Carolina's oldest standing lighthouse, affectionately known as "Old Baldy."
Cannon Beach, Oregon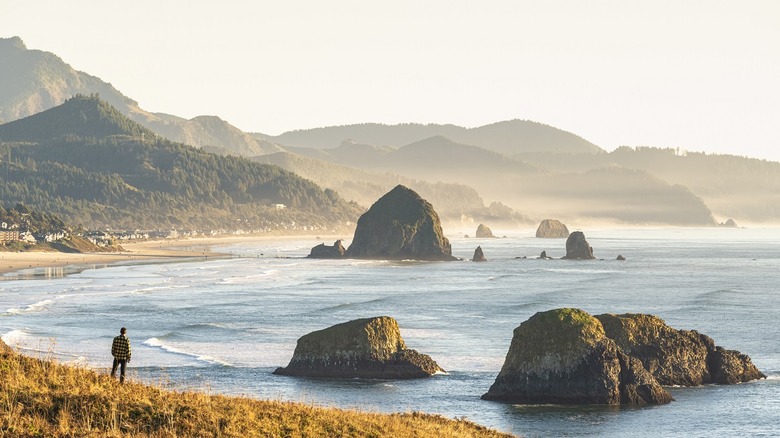 Royalty-free/Getty Images
Known for the 235-foot-high Haystack Rock emerging out of its waters, Cannon Beach is characterized by a rocky coastline, tidepools and a significant local population of birds. Its nearly 4 miles of beach are popular for bonfires, sandcastles and dog owners.
Kiawah Island, South Carolina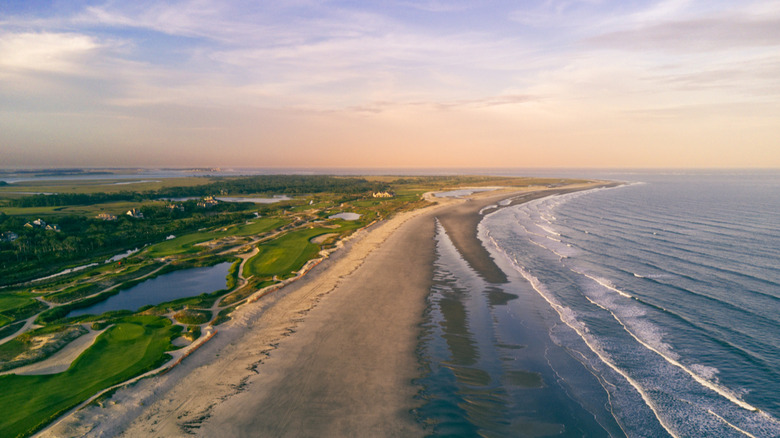 Jack Siman/Shutterstock
Kiawah Island is about 27 miles from the city of Charleston, South Carolina, but feels like a world away. This spot features 10 miles of beaches and amazing wildlife that call it home, such as bobcats, loggerhead sea turtles and alligators. Golfing is a popular activity on the island as is fine dining. Be sure to dine at The Ocean Room at the high-end Sanctuary Hotel — it's one of the best hotel restaurants in America.
Hampton Beach, New Hampshire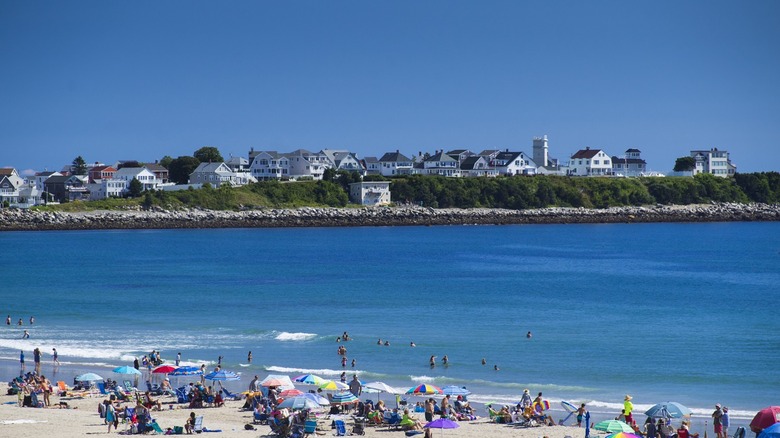 Royalty-free/Getty Images
In Hampton Beach, New Hampshire, there are three distinctive beaches. North Beach is the spot to go surfing or for a nice stroll; Center Beach has all the shopping, arcades and restaurants; and South Beach is where people go camping. With a clean and lowkey setting, Hampton Beach has one of those classic boardwalks that will take you back in time.
Gulf Shores, Alabama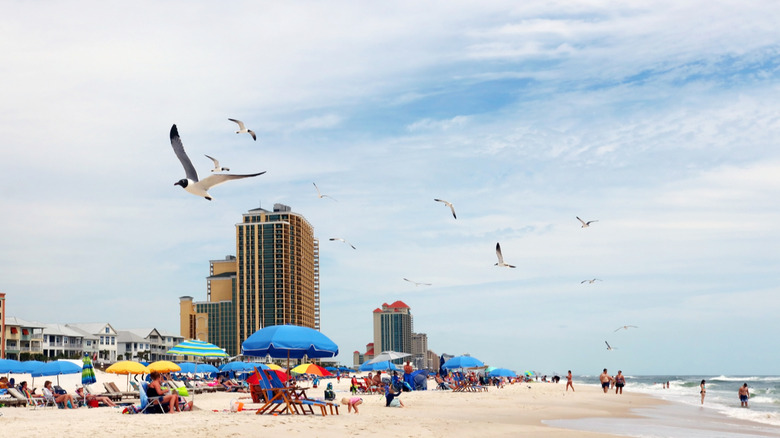 MarynaG/Shutterstock
With 32 miles of white sand, Alabama's Gulf Coast has some of the finest and most underrated beaches in America, and it's a super affordable getaway for the winter. In Gulf Shores, visitors can also have fun at Waterville USA, a water park and amusement park.
Assateague Island, Maryland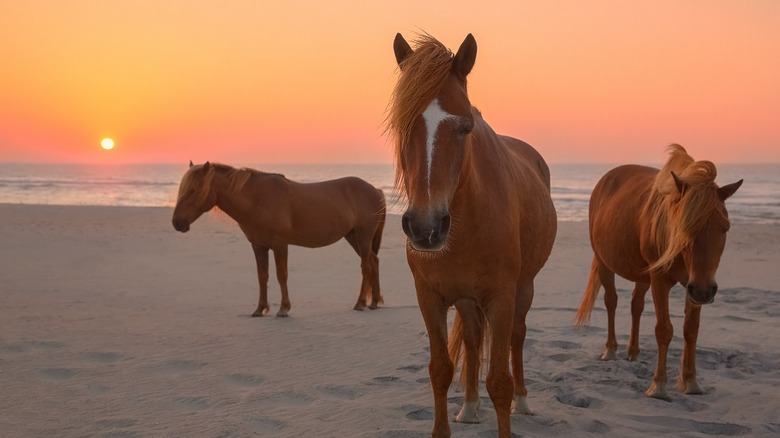 Royalty-free/Getty Images
Assateague Island can be found off the coast of southeastern Maryland and eastern Virginia and is home to Maryland's only oceanfront park. Bring a camera, as this picturesque destination is known for the fascinating site of its wild horses, often seen grazing on the beach.
Point Pleasant Beach, New Jersey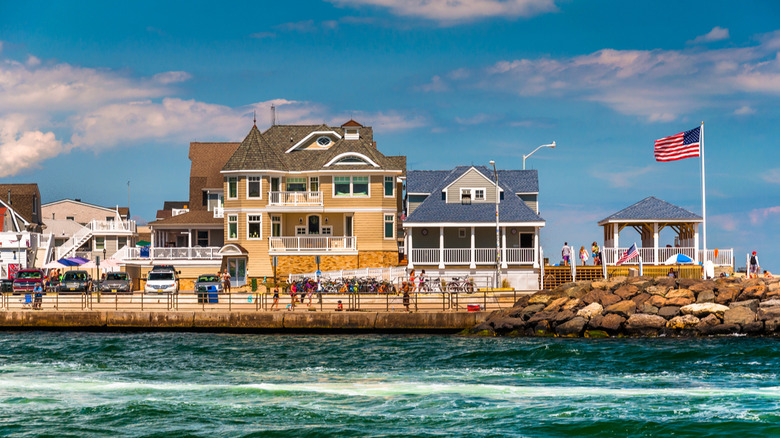 ESB Professional/Shutterstock
Not to be confused with the neighboring town of Point Pleasant, the Jersey Shore destination of Point Pleasant Beach is a popular summer spot for locals. Jenkinson's Boardwalk is a family-friendly spot with food, games, arcades, mini-golf, an aquarium and an amusement park that's right up there with the best regional theme parks you've never heard of.
Cayucos, California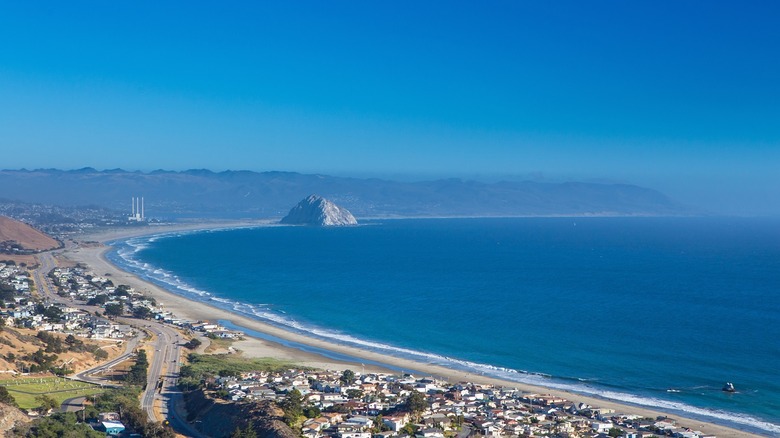 Royalty-free/Getty Images
Situated on California's Estero Bay halfway between Los Angeles and San Francisco, Cayucos has dog-friendly beaches unmarred by crowds. There are also plenty of opportunities to go surfing, kiteboarding, kayaking and boogie boarding.
Narragansett, Rhode Island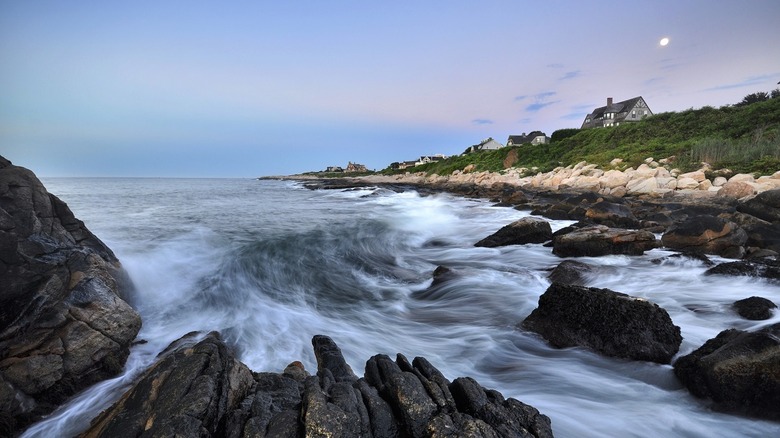 Royalty-free/Getty Images
The beach in Narragansett, Rhode Island, takes up about 19 acres, and as many as 10,000 people hit the shore daily during peak season. Visitors can book a free tour of the Victorian-era Towers of Narragansett for some serious architecture, and the presence of New England's second-largest commercial fishing port here guarantees some of the freshest and best seafood in America.
Coeur d'Alene, Idaho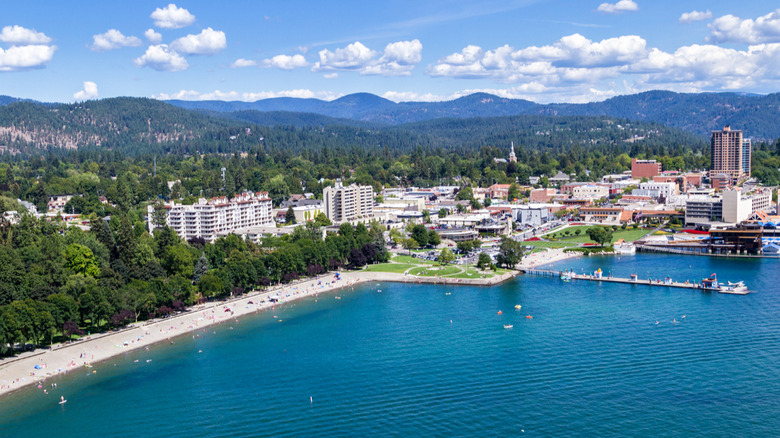 Wollertz/Shutterstock
Located on Lake Coeur d'Alene and surrounded by mountains, Coeur d'Alene is a great spot for hitting the beach, golfing, biking, camping and more, particularly in the summer. Kim Kardashian and Kanye West have been spotted vacationing there, and musicians such as Harry Styles and Adam Levine have been known to frequent the area, making it one of the more affordable celebrity vacation hotspots.
Bethany Beach, Delaware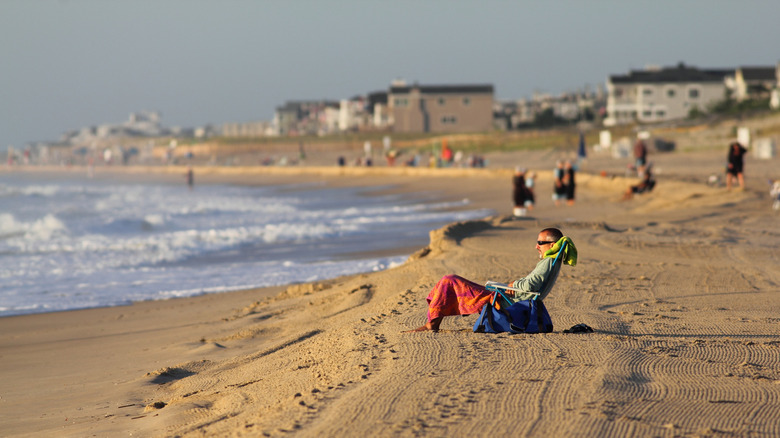 iStock.com/threespeedjones
Bethany Beach can be found on the coast of southern Delaware, with summertime activities that include bonfires and movies on the beach. Other things to do in town include boating, golfing, fishing, jet skiing, scuba diving and more. With RV campgrounds just a couple miles from the beach, it's a great RV destination as well.
Port Aransas, Texas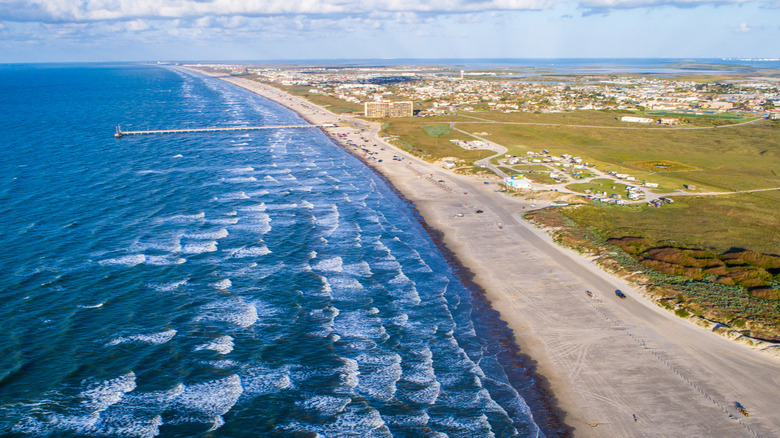 Roschetzky Photography/Shutterstock
Port Aransas is a lively city on Texas' Mustang Island, which has 18 miles of public beaches. In addition to year-round beach activities such as snorkeling, parasailing, kayaking and golfing, the city hosts multiple festivals every year, including Beachtoberfest, Texas SandFest and the Whooping Crane Festival, a celebration of one of the most endangered birds in the world as it flies into the area for the winter.
Jekyll Island, Georgia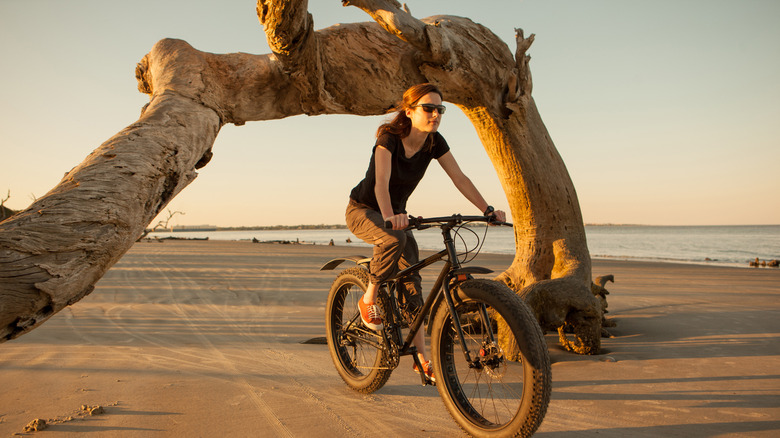 iStock.com/Silvrshootr
If you want to take an island vacation you don't need a passport for, consider Jekyll Island off the coast of Georgia. Part of the Golden Isles, this subtropical spot has more than 20 miles of bike paths that you can use to explore the island's forests, historic sites and campgrounds.
Saugatuck, Michigan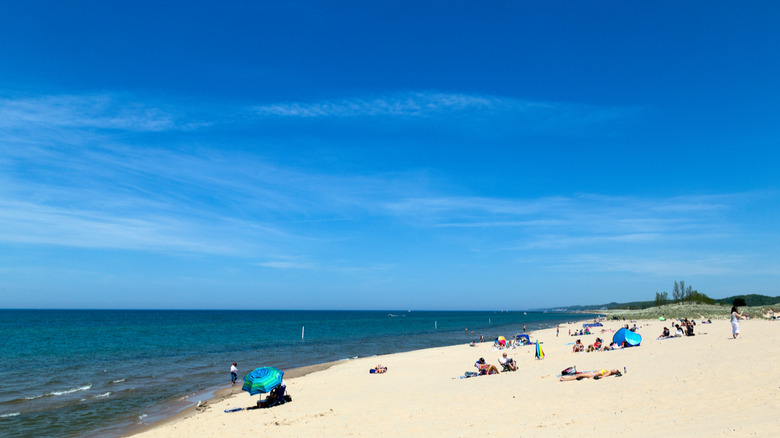 Philip Mowbray/Shutterstock
The area around Saugatuck is known as Michigan's "art coast" thanks to a long-standing tradition of galleries, art education and art fairs. Open all year, Oval Beach is a lovely spot to sunbathe or enjoy a nice picnic.
Paia, Hawaii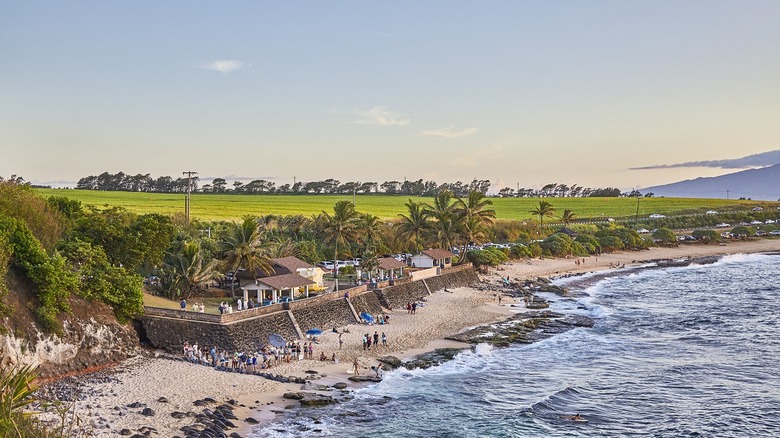 Royalty-free/Getty Images
Sitting along Hawaii's gorgeous coastline is Paia, home to Ho'okipa Beach, known as the "windsurfing capital of the world," as well as H.A. Baldwin Beach, a smaller spot with a lagoon. Small art galleries, boutique shops and restaurants line the colorful streets of this Hawaiian town.
Glen Arbor, Michigan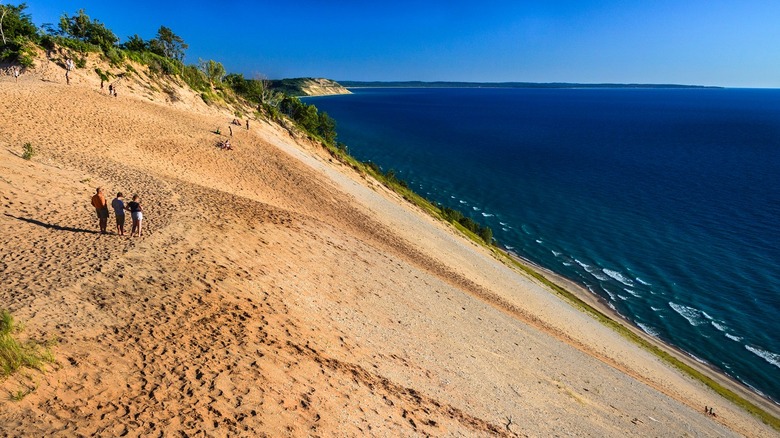 Royalty-free/Getty Images
Glen Arbor on the shores of Lake Michigan has something to offer throughout the year. Go boating on Glen Lake and kayaking or paddleboarding on Crystal River in the summer. In the winter, enjoy skiing, ice fishing and ice skating. Autumn is the perfect time for a nice drive to appreciate the area's fall foliage.
Anna Maria Island, Florida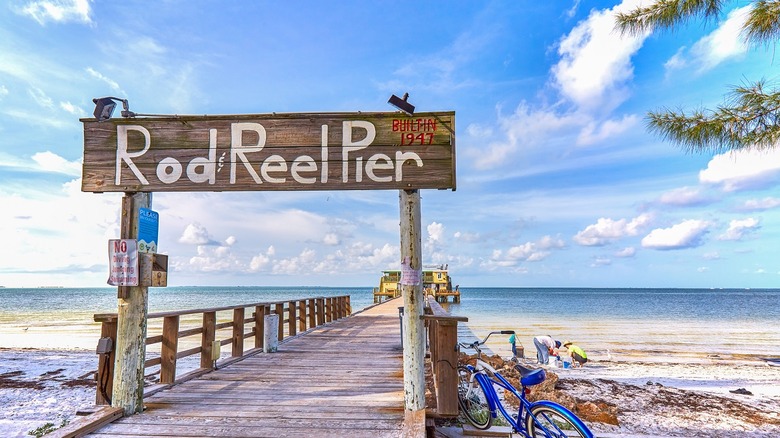 Royalty-free/Getty Images
Anna Maria Island is just 7 miles long and a few blocks wide, but there's plenty to do such as kayaking, stand-up paddleboarding and dolphin tours. A calm and quiet barrier island in the Gulf of Mexico, the speed limit here never goes above 35 mph and there are no fast food restaurants in sight either, making this one of the best places to visit in Florida that isn't Disney.
Long Beach, Washington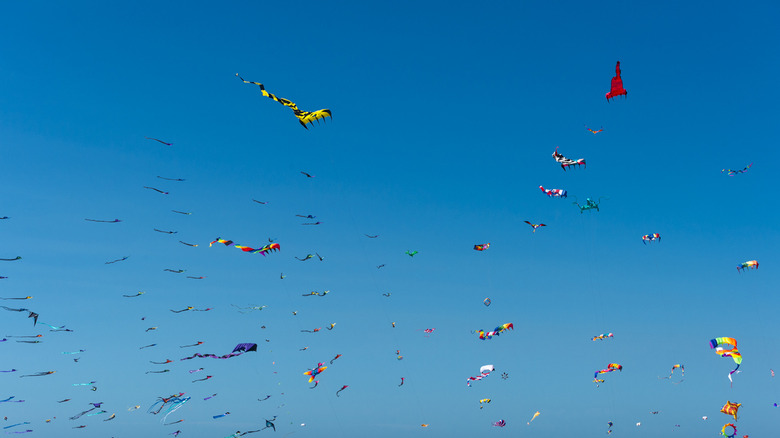 iStock.com/GarysFRP
Situated on southern Washington's Long Beach Peninsula, the resort city of Long Beach has a boardwalk running nearly half a mile that's lovely for breathtaking views of the ocean and sunsets. Visit the boardwalk in August to attend the colorful and fun Washington State International Kite Festival.
Tybee Island, Georgia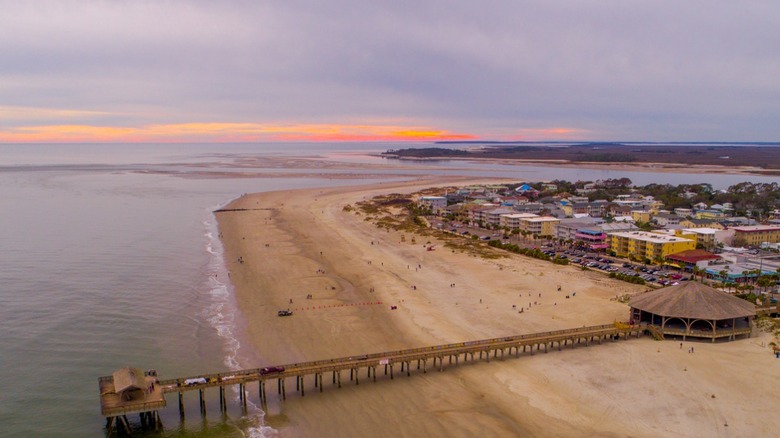 iStock.com/SteadyFly Productions
Just 18 miles away from Savannah, Georgia, Tybee Island is the perfect spot for a weekend trip, with clean beaches and calm waves. Saltwater marshes and bike trails also characterize Tybee Island, which is home to the Tybee Island Lighthouse, one of just seven Colonial-era lighthouses still standing in America.
Perdido Key, Florida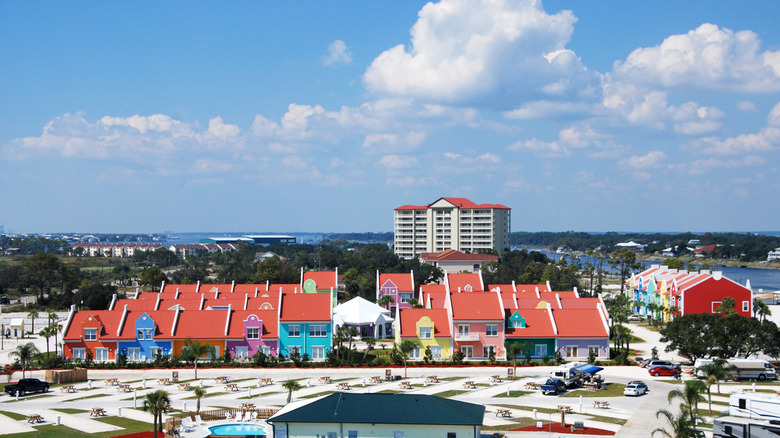 iStock.com/pelicankate
Perdido Key is one of the most underrated small towns in America, situated on a small strip of land in northwestern Florida. Visit Perdido Key State Park to find dunes of white sand and the calm, blue waters of a secluded beach.
Avila Beach, California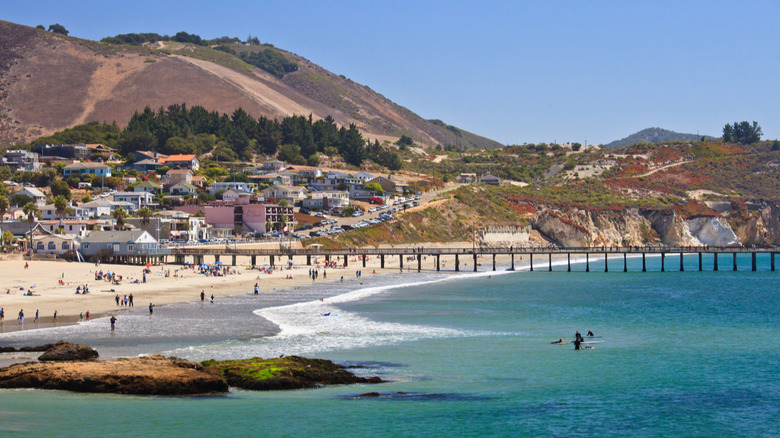 Juancat/Shutterstock
Located on California's Central Coast, Avila Beach has a stretch of beach less than half a mile long, and the town has mineral hot springs, which are used by the area's resort spas. Enjoy beachfront restaurants, local wines and a seaside golf resort too.
Nags Head, North Carolina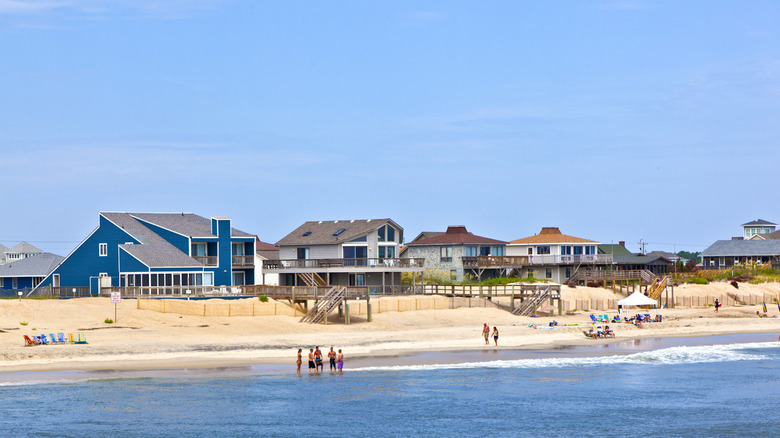 iStock.com/Meinzahn
Part of North Carolina's Outer Banks, Nags Head is known for its beaches and sand dunes, particularly Jockey's Ridge, the largest sand dune system on the East Coast. The largest town in the Outer Banks despite being just 6.5 square miles, Nags Head has an oceanfront that stretches for 11 miles and has public access to its beaches, all of which make it perfect for a summer weekend trip.
Hampton, Virginia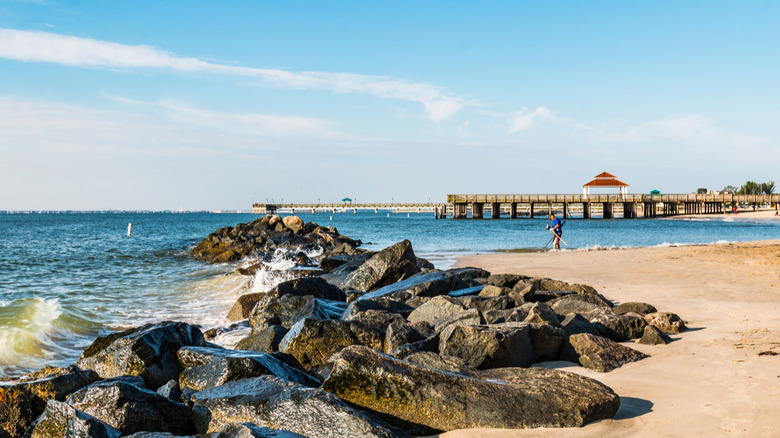 Sherry V Smith/Shutterstock
Hampton, Virginia, has two beaches on the Chesapeake Bay and is also close to Fort Monroe's Outlook Beach. Head to the downtown waterfront, where a carousel from the 1920s made of antique wood makes the place look stuck in time, or take to the water on a boat, kayak or canoe.
Gulfport, Mississippi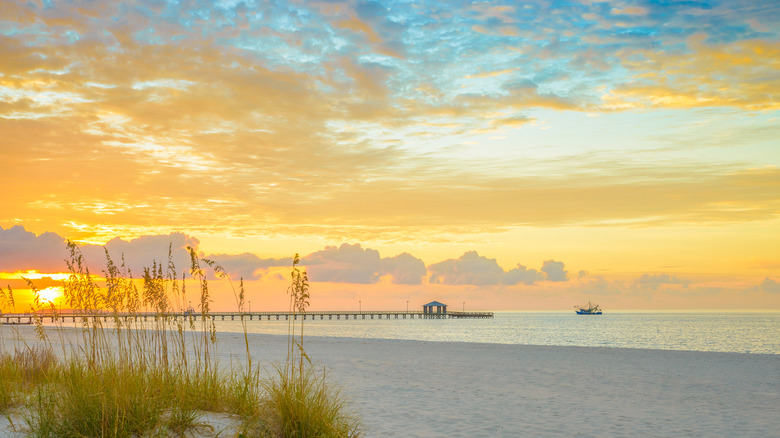 iStock.com/dszc
Gulfport, Mississippi, has a lovely harbor, as well as a bustling downtown with plenty of dining and entertainment options and public art in the form of murals. Nearly 7 miles of white sand beach is there to be explored, making for one of the best weekend getaways in America.