Find Luxury Short-Term Vacation Rentals With This Airbnb Alternative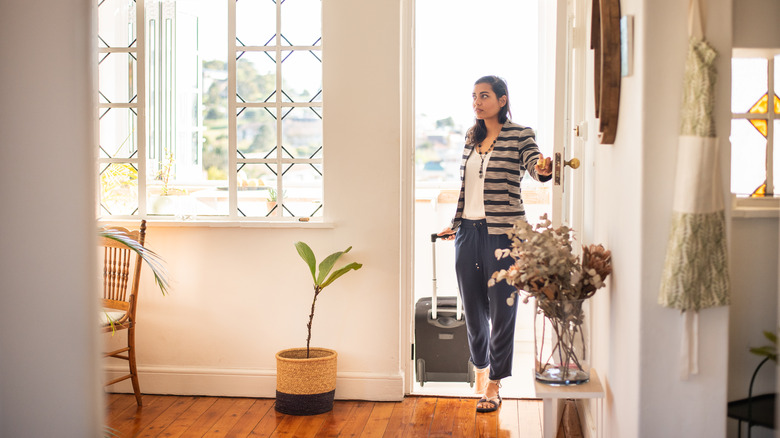 Nickylloyd/Getty Images
In Airbnb's early days, people boasted of the phenomenal prices that enabled them to save big in comparison to what they would've spent at hotels. That, and the more personable rooms, made Airbnb unique. However, over the years the excitement over the service has largely dissipated, and some end up not liking their Airbnb. Prices went up 36% between 2019 and 2023; some places have cleaning expectations; while others have been called out for placing secret cameras around the properties. These instances have hurt the company's reputation and raised the question of whether Airbnbs are really the cheaper option? "As unique mom-and-pop vacation rentals have given way to corporate property management behemoths, the charm of Airbnb has slowly eroded until all that's left are unpredictable lodging experiences at high prices," wrote travel rewards expert Sam Kemmis for NerdWallet.
Don't get us wrong, Airbnb is still successful, alive, and well — it currently has more than 7 million listings worldwide — however, the company also has more competition nowadays. More rental platforms have appeared on the markets; hosts find the lesser fees appealing, and guests find the competitive prices enticing. One such site is Heirloom, which, in one circumstance, listed a spot for $125 less than Airbnb.
A luxury space for groups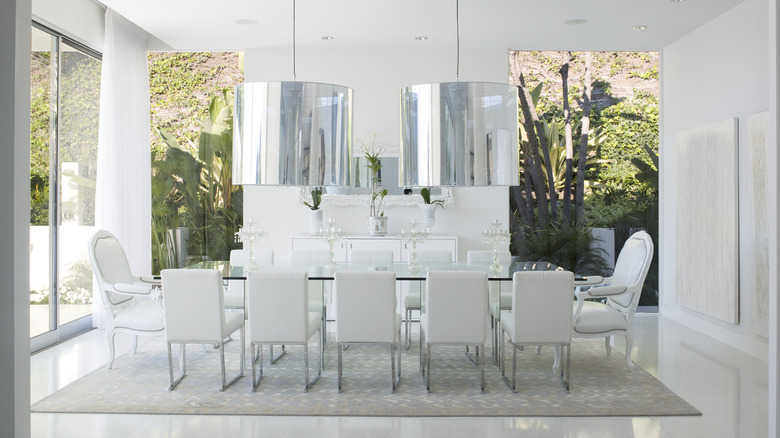 Whit Preston/Getty Images
Heirloom, nicknamed StayLoom (based on the company's common tagline of "Stay Heirloom"), is a booking service that offers entire homes for people to stay in rather than individual rooms. The company's homes are put together by a team of artists, architects, and interior designers so as to create a cozy, unique touch to each property. It specializes in luxury and caters specifically to large groups, another feature that distinguishes Heirloom from its competition.
Heirloom is significantly smaller than Airbnb with only a few hundred listings compared to the millions of Airbnb, however, the company takes pride in this smaller number and brags of its quality. In addition to an entire home, Heirloom also offers travel guides and local teams to maintain the property and help you out if you need any suggestions or have any questions.
"Excellent, five star accommodations," one reviewer wrote on the Heirloom website. "Somehow the house ended up being even better than my family's and my expectations. Would definitely book with Stayloom again!" Another reviewer wrote, "Great place to stay. Very responsive. I had an issue, contacted Stayloom and they fixed the issue immediately. Great customer service."
Precautions when booking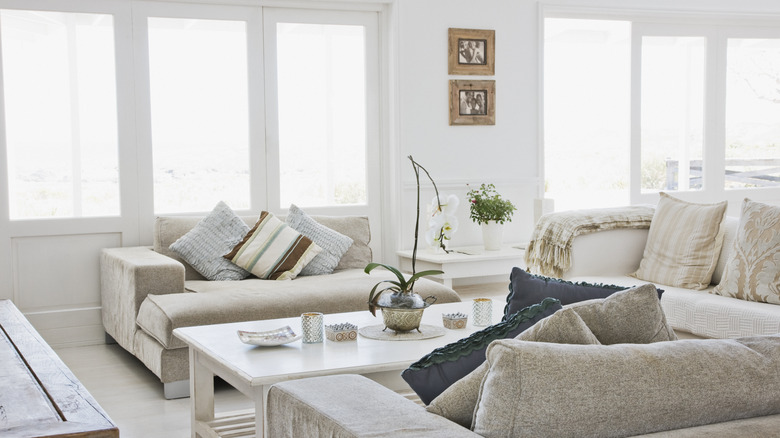 Paul Bradbury/Getty Images
While Heirloom has been a wonderful alternative to Airbnb for many, others claim they've had extremely frustrating, less-than-ideal experiences. "Heirloom double booked our rental," one person wrote on Better Business Bureau. "They gave the code to enter our unit to another family without our consent. They entered our rental unit. This is completely unacceptable. [...] This made for an uncomfortable and very unsafe situation. I expressed this concern to Heirloom and requested they be moved." Heirloom responded to their comment and expanded on the situation, as well as listed the solutions and alternatives that were offered.
As with all rental places, there's always a chance of having a negative experience. Do your own research, check out the return and cancellation policies, and decide for yourself if you'll book with a company. There are numerous options to choose from, but finding the one that works best for you might be a series of trial and error — hopefully less errors and more satisfied experiences overall.