You'll Now Be Able To Use Your TSA PreCheck With These International Airlines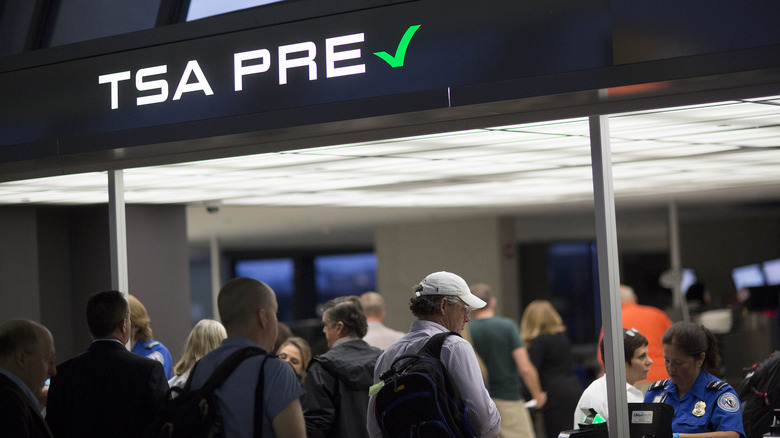 Bloomberg/Getty Images
The list of participating airlines included in the Transportation Security Administration's (TSA) PreCheck program just got longer. According to the agency, it has added four more international airlines to its roster as part of its ongoing expansion efforts, a win for travelers who often fly overseas.
To the uninitiated, signing up for TSA PreCheck is probably the best thing you can do for yourself as a frequent traveler. It makes your time in airports much less daunting, since you don't have to wait as long to get through security. If you're a member of the program, you get to enjoy an expedited screening process. There's no need to remove your jacket, shoes, or belt, nor would you be asked to take out your laptop and other electronics from your carry-on. You're also exempt from retrieving liquids from your bag just to prove that you followed the infamous 3-1-1 rule. "TSA PreCheck is one of the most innovative, efficient, and effective risk-based security solutions in the agency's 21-year history," TSA administrator David Pekoske said in a press release. "Today, TSA PreCheck represents a best-in-class model of a successful trusted traveler system, providing the shared benefits of shorter wait times of under 10 minutes, greater checkpoint efficiency, and improved security."
As of this writing, TSA PreCheck is available in over 200 airports nationwide. With the recent announcement, the list of participating carriers is nearly a hundred, thanks to the addition of Cayman Airways, French Bee, Titan Airways, and Zipair.
The TSA PreCheck program now includes 90 airlines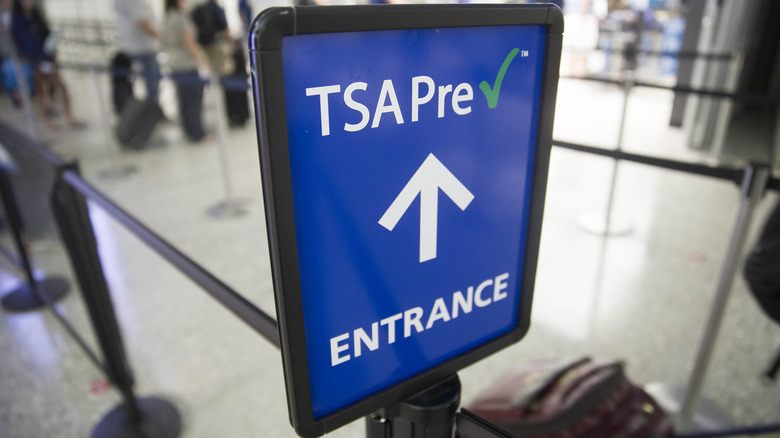 Bloomberg/Getty Images
One thing to know about TSA PreCheck is just because it's available at the airport doesn't mean that you can always breeze past security. While you can expect most major domestic and international airlines, like American Airlines, Lufthansa, and Qatar Airways, to be part of the program, many carriers have yet to join the list, especially smaller ones.
But the TSA has been extra diligent in expanding its roster of participating airlines to accommodate more passengers. The recent inclusion of Cayman Airways, French Bee, Titan Airways, and Zipair rounds up the list to 90. With this expansion, travelers are afforded a broader range of choices when booking flights, especially if TSA PreCheck availability is a make-or-break factor.
This is especially good news for tourists heading to Paris, the Caribbean, or Tokyo. French Bee is a budget airline that operates in multiple cities (including New York and Seattle) and flies to Paris and Tahiti; while Cayman Airways, as the name implies, takes you to the Cayman Islands from various departure points, including Miami and Tampa. If you're heading to Tokyo, Zipair, a subsidiary of Japan Airlines, is a low-cost airline that can take you there for cheap, although it mainly serves West Coast ports, particularly Los Angeles, San Francisco, and San Jose. Meanwhile, Titan Airways is a UK-based charter airline reserved for special purposes.
How to add TSA PreCheck to an existing ticket
If you have TSA PreCheck and existing reservations with the aforementioned airlines, you'll want to modify your booking to ensure that you can zoom through the security checkpoints on the day of your flight. Cayman Airways offers passengers multiple ways to make changes to their booking info: You can update your existing ticket through the website's "Manage My Booking" section, during the check-in process, or by calling the reservations desk. Whatever you choose, you'll be required to provide your TSA PreCheck Known Traveler Number (KTN).
Frenchbee and Zipair have yet to share explicit instructions on how to add KTNs to existing bookings, but both carriers advise adding them in when making your reservation. Zipair also recommends that you reach out to its contact center to update your traveler information.
More often than not, contacting the airline directly does the job. But be sure that your full name, date of birth, and KTN on your ticket all match your Trusted Traveler profile (aka, the info you supplied during TSA PreCheck enrollment). This step is crucial to dodge any problems getting the PreCheck indicator reflected on your boarding pass.