This Hack Just Made Signing Up For TSA PreCheck So Much Easier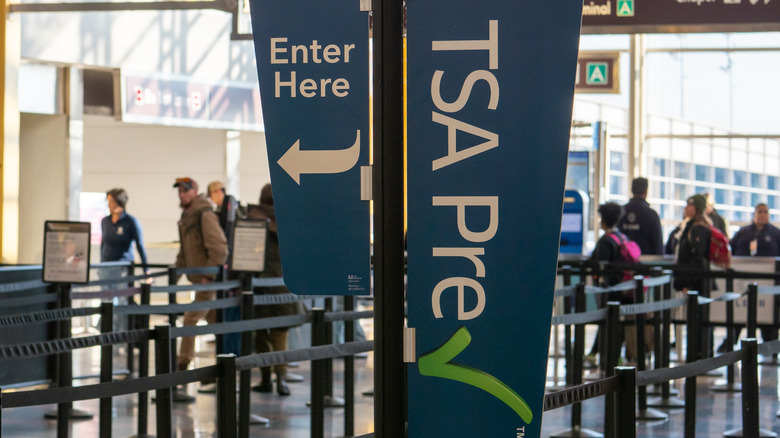 David Tran Photo/Shutterstock
Getting TSA PreCheck is a very tempting proposition as it allows airline passengers to just breeze through airport security. According to the TSA, "In October 2022, 91% of TSA PreCheck passengers waited less than 5 minutes." Now, who wouldn't want that instead of the high wait times that airport security is notorious for?
However, for one reason or another, you haven't signed up for TSA PreCheck yet. There might be several explanations for this, one of which could be that it's such a hassle to schedule an appointment and then physically go to a TSA enrollment center. It disrupts your day and you just don't want to bother.
Fortunately, there is a way for you to go through the TSA PreCheck enrollment process more quickly. So, if you've been thinking about getting registered to TSA PreCheck for a while now, this one simple hack might be all you need to finally sign up.
This TSA PreCheck enrollment tip will make you sign up immediately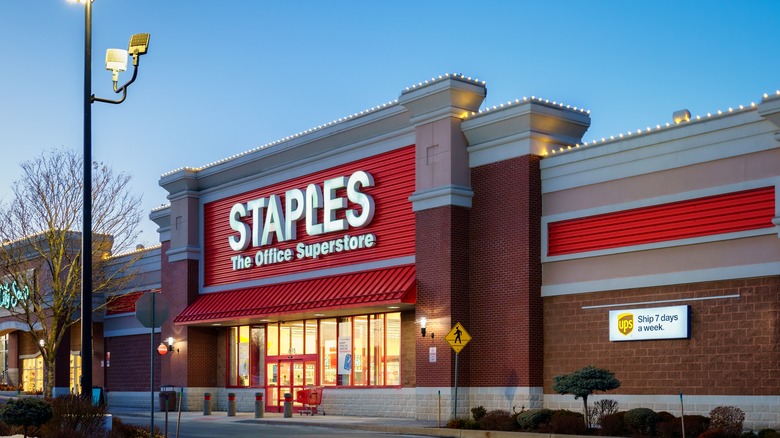 Mahmoud Suhail/Shutterstock
Follow this hack and in three easy steps, you're done. It will only require you to visit Staples. First, go to the Staples website, click on Services > Travel Services > TSA PreCheck. (Or, just click this link to go directly to the Staples TSA PreCheck page.) Type your ZIP code to find the location of a Staples store near you. Then, head to the TSA PreCheck application page, fill out the form, and be sure to look for the "located inside Staples" option to confirm your enrollment via Staples. On the day of your appointment, don't forget to bring all the required docs, but if you forget your passport photo, you can get one in Staples too (check participating locations here).
If you're unconvinced by how easy it is, here's what TikTok user sonomackenzie had to say about her experience, which only took about three minutes: "We went in, they took our fingerprints, took a mug shot, we confirmed our address, typed in our social security number, and we were out of there." Her recommendation: "If you're looking to get TSA and you're like, 'I don't want to go to the airport,' all you need to do is sign up at Staples the night before and go to your local Staples and get that TSA Pre. It's [$78] and lasts for five years."
Here's what you'll be getting when you sign up for TSA PreCheck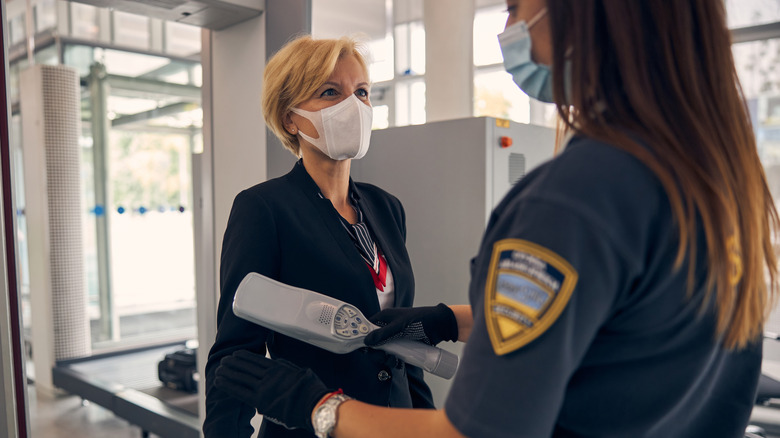 YAKOBCHUK VIACHESLAV/Shutterstock
Once you're registered, you won't have to undergo the standard screening process where you have to remove your shoes, belts, and other articles of clothing as well as pass items through X-ray screening. With TSA PreCheck's expedited screening procedure, you don't have to do any of these, and instead of passing through a full-body scanner, you'll only need to go through a traditional metal detector. In short, you won't bypass airport security but do so in less time because of less strict screening requirements. Note, however, that the TSA may do an occasional random check on PreCheck members.
In addition, if you're traveling with children aged 12 and under as their parent or guardian, they can go through TSA PreCheck too, which is very convenient.
TSA PreCheck is available nationwide at more than 200 airports with over 85 participating airlines. You can use this map from TSA to check if TSA PreCheck is available in your airport. Simply type the airport name or code in the search box and you'll be served a list of airlines that allow TSA PreCheck expedited screening.