Take A Relaxing Vacation At This Popular Lakeside New York Town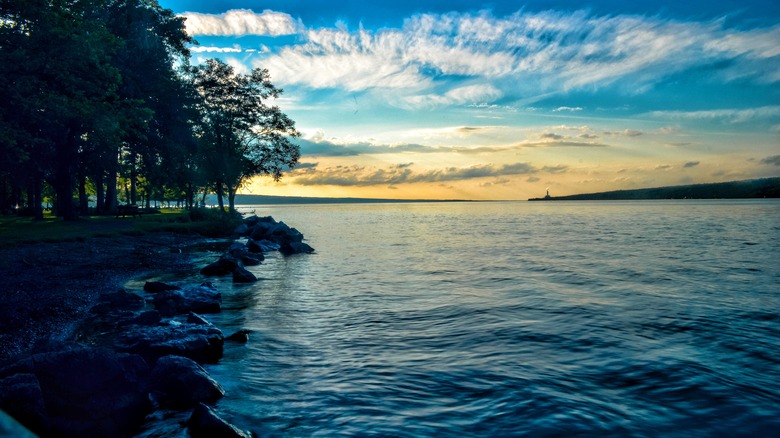 Chris Ramnarine/Shutterstock
Mention a trip to New York and bustling New York City often comes to mind. However, the state is also home to destinations where travelers can slow things down and relax lakeside instead. When you're pursuing a retreat with an emphasis on taking things at your own pace, Aurora, New York is a must-visit on your travel list.
Aurora sits on the scenic eastern shore of Cayuga Lake, and is part of the greater Finger Lakes region in central New York. It's home to just more than 650 year-round residents, giving it a quiet and calm appeal throughout all four seasons of the year. This charming village in Cayuga County is located roughly 250 miles from busier destinations on the map like New York City and Philadelphia.
Cayuga Lake sets a picture-perfect scene for on-the-water fun in Aurora during warm-weather months. At 39 miles in length and 3 miles wide, this vast expanse of water offers visitors plenty of space to settle in on the shoreline and relax. The lake is popular among locals and visitors alike looking to spend time paddle boarding, kayaking, swimming, and sailing.
Aurora is also a destination where connecting with the past is refreshingly simple. Here, bygone eras and modern marvels go hand-in-hand. Take a stroll to Patrick Tavern off Main Street and you'll find yourself face-to-face with one of the oldest buildings in the county, dating back to 1793. Wander a little further and you'll find Queen Anne houses right around the corner from modern eateries and shops.
A place to focus on rejuvenation and customized fun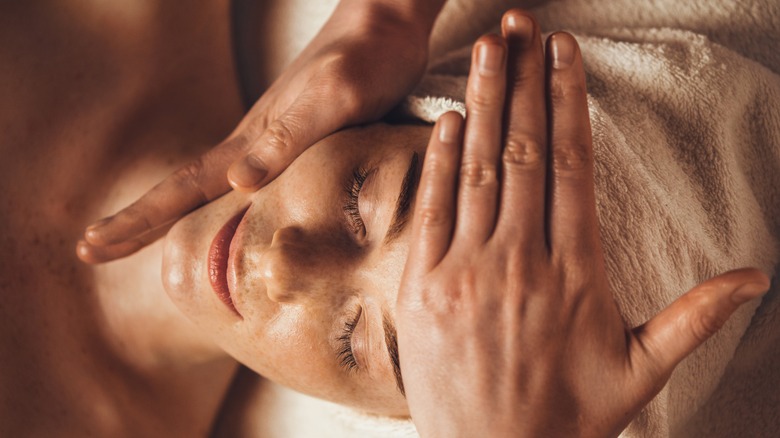 dekazigzag/Shutterstock
Historical landmarks in Aurora encourage East Coast travelers to slow down and appreciate contrasting eras through architectural stories. Beyond the history, this is also a place where you can plan a relaxing lakeside trip focused on wellness. At Inns of Aurora Resort & Spa, rejuvenating services are available to guests of the inn as well as day visitors.
The spa provides sweeping views of Cayuga Lake for a session that's scenic and refreshing. Services available range from hydrotherapy and massage, to skincare and Reiki treatments along with other energy work. The spa recently earned the first Gold Level Well Certification in the country, for holistic services.
Customizing your relaxing lakeside journey to Aurora is made even better, and more delicious, when you choose to spend some quality time at nearby places like Hearts & Hands Wine Company. A tasting session here is a chance to relax with a glass of pinot noir or riesling upon request. Afterward, you can head back to Aurora's Main Street and leisurely browse boutique shops that showcase everything from antiques to apparel.
If you happen to be into imaginative and whimsical homewares, you'll love that Aurora hosts the headquarters for MacKenzie-Childs. From hand-painted ceramics to cake stands and tea kettles, shopping for one-of-a-kind decor can be an all-day event at the company's Aurora location. When browsing leaves you artistically inspired, pottery creation culture thrives in Aurora at DIY destinations like MUSEjar, Designing Dish, and Black Raven Pottery.