Why Delta's 2024-2025 Changes Has Its Customers Outraged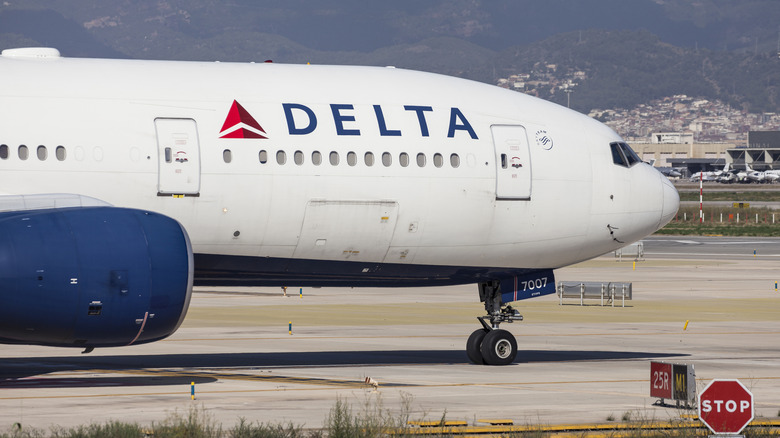 Santiago Rodriguez Fonto/Getty Images
Delta Airlines has announced that its award-winning SkyMiles program will soon receive a massive overhaul in an effort to streamline the service, much to the dismay of frequent fliers. Starting in 2024, SkyMiles loyalty points can only be earned based on the amount you spend and not the miles you fly. The airline is also restricting access to its Sky Club lounges, drawing more ire from passengers.
As it currently stands, passengers can collect loyalty points by earning a variation of Medallion Qualification Dollars (MQDs), Medallion Qualification Miles (MQMs), and Medallion Qualification Segments (MQSs). Moving forward, Delta is forgoing MQMs and MQSs to solely focus on a renewed version of MQDs, which customers can accumulate through flight purchases and spending on select Delta cards, as well as car rentals, vacation packages, and hotel stays booked on Delta.com. However, the threshold for achieving Medallion status and enjoying perks like waived baggage fees and complimentary upgrades will be much higher. Passengers will have to spend $6,000 MQDs to qualify for Silver alone.
Additionally, beginning February 2025, Delta SkyMiles Reserve and Reserve Business American Express cardholders may only access the Sky Club lounges up to 10 times a year, while American Express Platinum and Business Platinum patrons are permitted six visits. Delta SkyMiles Platinum and Platinum Business American Express cardholders are no longer eligible for Sky Club access, along with people flying Basic Economy, regardless of what card they own. All these resulted in backlash from loyal Delta travelers, many of whom think the forthcoming changes favor the rich.
Many Delta customers feel its an elitist move
Delta's modifications to its SkyMiles program and Sky Club lounge access requirements were not welcomed by many of its patrons. Loyal Delta customers took to social media to express their disappointment, pointing out how only a few will get to enjoy the benefits that come with having elite status when the new rules are enforced.
"These changes were made so the guys in suits who fly D1 a couple times a year and talk about their million dollar deals in the Sky Clubs can feel exclusive again and not have to be surrounded by 'poors' and lower class," one Reddit user noted. Meanwhile, a Twitter/X user highlighted how the changes are far from what Delta claims is a mere "simplification" of its loyalty program. "This is one way to reduce customer loyalty. Gaslighting us to think you're making it easier to receive benefits/status, while in fact you are making it harder and taking away benefits," they wrote. Another Twitter/X user added, "It's just one more step in the unending march toward devaluation."
Even travel experts share the same sentiment. Scott Keyes of Scott's Cheap Flights told Good Morning America that Delta has effectively alienated a large portion of its customer base with these changes. "It's going to be a lot harder to get elite status, especially if you're not a billionaire," he said. "Every time an airline changes their loyalty program it changes for the worse."
What caused Delta to introduce these changes?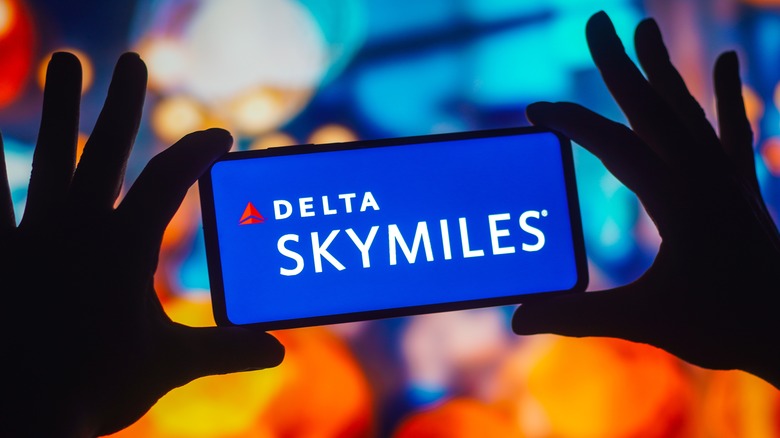 rafapress/Shutterstock
Dwight James, Delta's senior vice president of customer engagement and loyalty, assured its customers that the changes to its SkyMiles program were not made arbitrarily and are instead a result of customer feedback. "We looked at a lot of different metrics and one thing we [included] was MQD was already part of our construct and it seemed to resonate the most and the best with a lot of our members," he shared with USA Today. "We did want to come to one metric. Customers indicated that this resonated well with them." Despite travelers thinking otherwise, James claimed that "a lot of people got excited because they felt now they have an even better shot at achieving status" by considering how MQDs can be earned by spending money on other travel-related expenses.
As for the changes relating to Sky Club access, it's likely brought about by reports that some lounges had long queues and worse, crowding. In fact, in June 2022, Delta already limited entry to its lounges to three hours before a scheduled departure to avoid overcapacity. "We're not a WeWork," Claude Roussel, managing director of Delta Sky Club, told The Wall Street Journal at the time.
At the end of the day, Keyes, along with The Airline Observer editor Brian Sumners, believe that Delta made these changes as part of pruning its growing elite status population. Speaking with Good Morning America, they said: "When you have too many elites, all of a sudden none of them feel like they're elite anymore."