The Most Common Questions About Delta Answered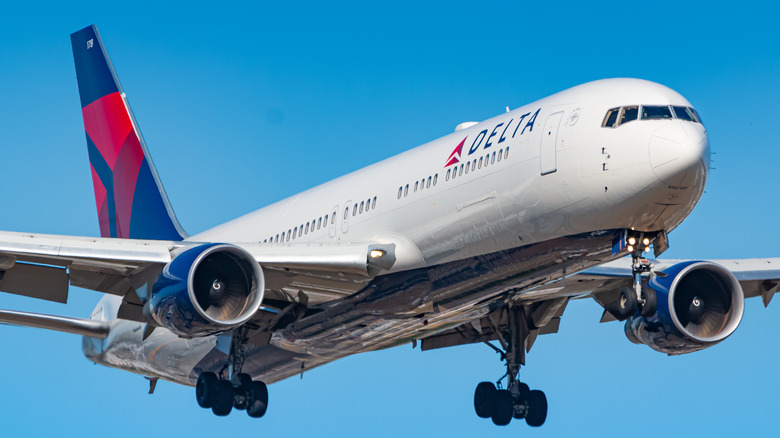 Lukas Wunderlich/Getty Images
One of the United States legacy carriers — airlines that provide passengers with a comprehensive level of service, and that have grandly portioned fleets and routes that crisscross the globe — Delta Air Lines has long been a fixture for air travelers in America. From its simple, yet distinctive, logo to its far-reaching network, the airline has instant brand recognition, and it's certainly a successful, well-run operation, landing the top spot in North America in OAG Aviation Worldwide's rankings of airlines' on-time performance for 2023, and getting the Wall Street Journal recognition for the top U.S. airline in 2022. 
Delta has progressed solidly from its humble beginnings in the 1920s, and now it flies legions of passengers around the planet each year, but also has an equally strong cargo division. Furthermore, it returns 1% of annual profits to places where it operates, a way to give back to communities that have helped in its success. But beyond the facts and figures, there is so much to learn about this airline, and travelers with questions can find many of the answers here.
What is Delta?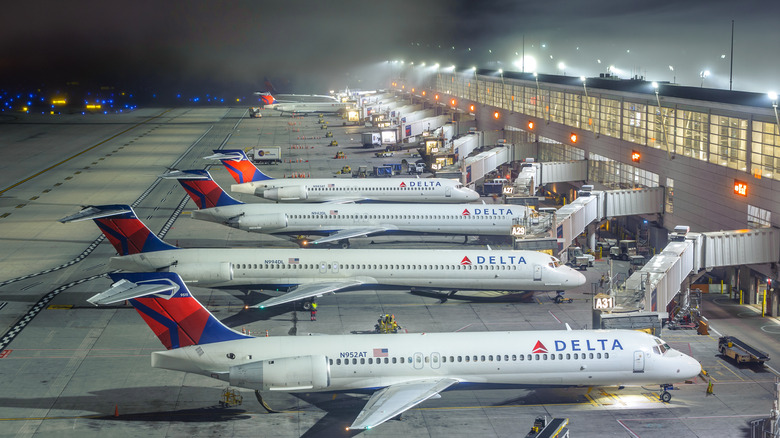 Rui Mesquita Cordeiro/Getty Images
The commercial passenger airline can trace its roots back to commercial aviation of a sort that many of us might not be intimately familiar with — it was primarily an agricultural service. Back in the 1920s, Huff Daland Dusters was an operation that aimed to stymie the impact of the boll weevil bug that was decimating cotton crops in the American South, with its first test flight taking place in 1924 in Georgia. 
The fledgling business that served farmers then branched out to carry passengers, and before long, Delta Air Service was born, named after the Mississippi Delta area, the place where it concentrated its routes. From such unassuming beginnings, it now has a fleet that comprises four different brands of aircraft — Airbus (from Europe), Boeing (based in the United States), Bombardier (a Canadian company), and Embraer (from Brazil). Delta's logo is also cleanly designed, and is freighted with a couple of meanings: It looks like a jet soaring above, and also is a representation of the Greek letter Delta.
Where does Delta fly?
The more appropriate question is where doesn't Delta fly, such is the impressive scope of this vast airline. Unlike some of the carriers that are household names in the United States, such as JetBlue, Southwest, and Spirit Airlines, which have vast networks but mostly stick to North America and its environs, Delta is a truly global outfit. 
Many travelers might associate Delta with its home base of Atlanta, in keeping with its origins when it first began almost a century ago, but the carrier has hubs all over the United States, as well as some in Europe and Asia. Look at a route map, and the globe is pockmarked with dots and stars that represent either destinations or major hubs. In America alone, Delta boasts core operations in Seattle, Detroit, Atlanta, New York, Los Angeles, and more, while it also has major bases in Europe, with three hubs there, and centers in Seoul and Tokyo.
Is Delta a big airline?
While different metrics decide what constitutes the largest airlines, one thing is clear, Delta is massive, one of the biggest in the world. According to data from the Official Airline Guide that's based in Europe and considered a go-to source for the aviation industry, Delta is in the top five global air operators in terms of passenger capacity and size of its fleet. The career site Zippia places Delta in the top two in the world in terms of size. 
In terms of sheer numbers, the statistics that support the airline's daily operations certainly make for eye-popping trivia. The Georgia-headquartered carrier employs 90,000 people, and they help to ensure that the airline's 4,000 flights each day manage to take off and land on time. The global network includes service to 275 airports spread across six continents, and when all this data is synthesized, Delta welcomes a mind-blowing 200 million passengers every year.
Does Delta partner with other airlines?
While it might seem that Delta is large enough to take fliers anywhere they want to go on the planet, it has still pushed ahead to forge relationships with other carriers in order to extend its reach across countries and continents. Delta is a member of the SkyTeam alliance, partnering with a number of global carriers in order to create a more comprehensive web of routes and destinations. Together, SkyTeam is responsible for flying more than 340 million passengers all over Earth via 10,000 flights per day to virtually every country on the map. 
For flights to Europe, Delta links up with the Dutch carrier KLM, Air France with its fabulous connections across France, and Virgin Atlantic based in the United Kingdom. Central and South America are well-covered thanks to Delta's partnerships with Aeromexico and Latam Airlines, and in Asia, Korean Air, which operates out of Delta's hub in Seoul, has a strong network throughout the world's most populous continent.
Does Delta have a frequent flier program?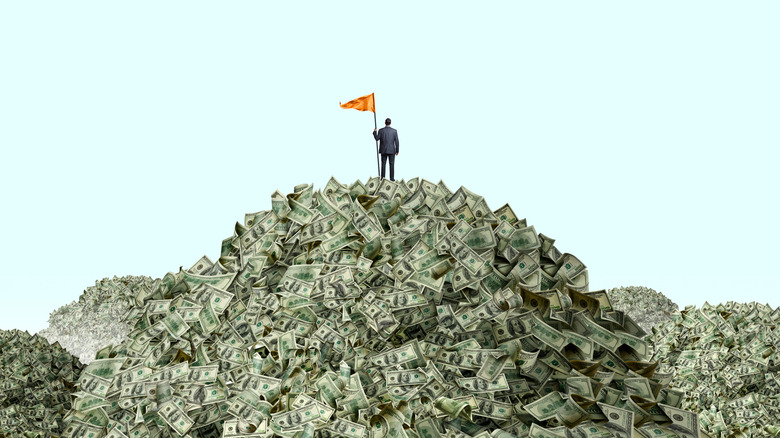 Dny59/Getty Images
These days, all businesses want a piece of their customers, and they often get it by asking clients to sign up for loyalty programs or email lists. Delta is no different, and has a frequent flier program, called SkyMiles, that allows passengers to accrue points and use them toward a series of benefits. Following a structure that is typical for airline mileage schemes, the more points a traveler amasses in the account, the higher the level within the program they attain, and the greater the range of perks and benefits they unlock. 
Delta refers to the top strata of the program as Medallion Tiers, and, depending on which level of tier a flier reaches (the tiers are Silver, Gold, Platinum, and Diamond), the traveler can get free upgrades, a flight travel voucher, guest passes for the premium airport lounge, and even rewards toward Starbucks treats. The program is free to join, but members need to keep feeding into it in order to maintain status.
How do travelers get points?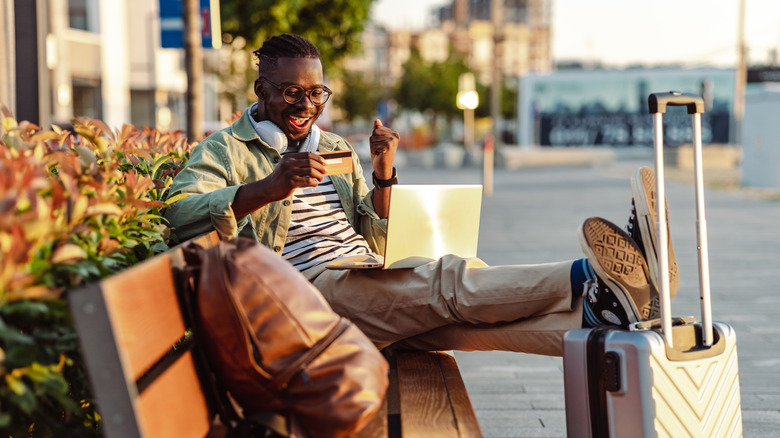 Maca And Naca/Getty Images
In the good old days, points were simply gained by taking a flight and banking that mileage into an account. Nowadays, taking a flight isn't the only way to rack up miles, and travelers can book vacations or use affiliated credit cards to earn points. The latter method is one of the most popular avenues for many travelers since credit cards are a part of daily life, and using them ensures that the miles balance is never static (adding a certain number of miles per year is key to maintaining Medallion status). Delta has teamed up exclusively with American Express to offer cards that give their users miles whenever the card is used for a purchase. 
Much like the mileage program, the cards also come in different guises — Blue, Gold, Platinum, and Reserve — and each one differs slightly in the benefits it confers to its holders, though some share similarities. For instance, restaurant expenditure anywhere in the world earns two points per dollar, while the amount received for actual Delta purchases varies, depending on the specific item bought. Some cards charge an annual fee, while the Blue card does not, but, unsurprisingly, the higher the fee, the better the perks. Travelers can also get points when they buy a Delta Vacations package (more on that later), or if they use the card to spend money at partner businesses that include hotels, car rental companies, Instacart, and even Starbucks.
What can I do with those points?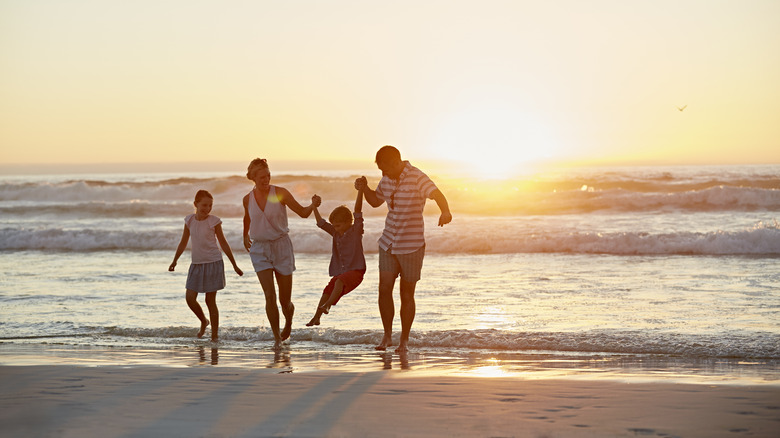 Morsa Images/Getty Images
Traditionally, the most obvious way to redeem miles was to use them to pay for a flight, a bonus that often got travelers beaming with delight, the thought of them getting travel essentially for free (taxes and fees generally require a separate payment), both baffling and thrilling. Nowadays, the points can be used in a variety of ways, even if getting a flight with miles still feels like the most appealing option for cashing them in. Delta declares, on its site, how customers can book award travel (the term given to flights booked using miles) to more than 1,000 destinations, and this, of course, takes into account places served by both Delta and its airline partners. 
The points can also go toward getting better seats, in a different class of service from the one you booked your original ticket in, and members also have the option of using their earned miles to go toward the purchase of a travel gift card for use on Delta, for you or someone else. Furthermore, miles can go toward raising your membership tier status, buying magazine subscriptions, and booking an adventure through an arm of the airline called SkyMiles Experiences, where travelers bid on a particular package or experience.
Does Delta charge for luggage?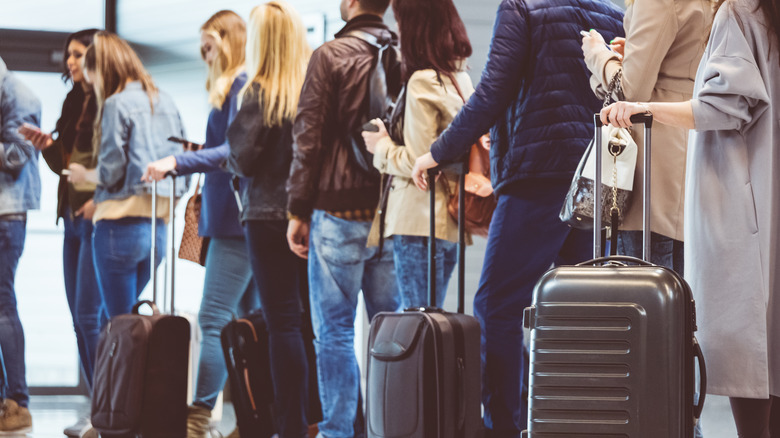 Izusek/Getty Images
Miles can also go toward paying for a checked bag when taking your next flight, or an extra one if the first one is already included. Unlike days of yore, which weren't even that long ago, when airlines let the first bag be checked in for free on all flights, luggage is now often not complimentary. Whether a passenger qualifies for a free checked bag or not depends on a number of factors, and with all the variables that come into play, getting an answer can feel like a protracted mathematical equation. Is the flight domestic or international? What SkyMiles status does the passenger have? Which class of service is the seat booked in? Does the flier have a Delta-branded credit card? 
Even so, a few simple rules should help to ascertain potential costs. Domestic flights require payment for a checked bag for a number of booking classes, including Basic Economy and Main Cabin, and the fee is $30 for the first bag, and $40 for the second, for each way. For international flights, usually only Basic Economy tickets will necessitate the passenger paying for a checked bag, and the cost for this is $75.00 for the first bag ($100 for the second). Passengers with a Delta-tied American Express card, and anyone with Medallion status in the frequent-flier program, are also entitled to a complimentary bag. To double-check if you'll need to pay for luggage, use the Baggage Estimate tool on the Delta site.
Does Delta have airport lounges?
Known as the Sky Club (notice the recurring theme with the word Sky?), Delta has these lounges at many airports, mostly in the United States. Similar to other premium airline lounges, these facilities have options for food and drink, promise blazing-hot Wi-Fi, and to qualify for entry into a lounge, fliers have a number of routes open to them. Anyone who has Medallion status in the SkyMiles program can get in for free (depending on the class of flight they are booked in), as can a passenger flying in Delta One class on a flight, or an individual that has a Delta-branded Reserve American Express card (the most expensive of the Delta Amex cards). 
If you don't fall under any of the above umbrellas, you can also purchase an annual membership to the club, either on an executive level (good for corporate travelers, since it allows two additional guests in for free), or the individual option, where extra guest must pay for access, but this option is only open to Medallion status fliers. When flying on a partner airline, fees may apply for access to the lounge. Even for repeat fliers, these clubs do change, with new lounges opened in 2022 in New York, Los Angeles, Chicago, and Tokyo, and a grand opening in Kansas City, as well improvements at many key cities in the U.S., this year.
Is food served on Delta flights?
It is hard to know these days whether an airline serves free food, such is the mindless proliferation of charging for everything and anything. Low-cost carriers generally don't offer freebies, but in the case of legacy airlines like Delta, passengers should feel confident that they'll get at least a little something to tide them over, even in the cheaper seats. The food offered onboard depends on the route taken and length of the flight and can vary from simple small packets of snacks to proper hot meals. For trips that are between 251-499 miles, the shortest segments in which food is served, the only items passengers should plan on receiving are snacks and drinks, and this is mainly because these flights are quick, allowing for limited set-up and clear-away time. 
For longer flights within North and Central America, and the Caribbean, anything more than 500 miles, the choices increase, with hot meals possible depending on the route and the class of a passenger's ticket. International flights come with meals, and fliers in the higher category cabins enjoy more fully realized eating experiences.
Is there Wi-Fi onboard?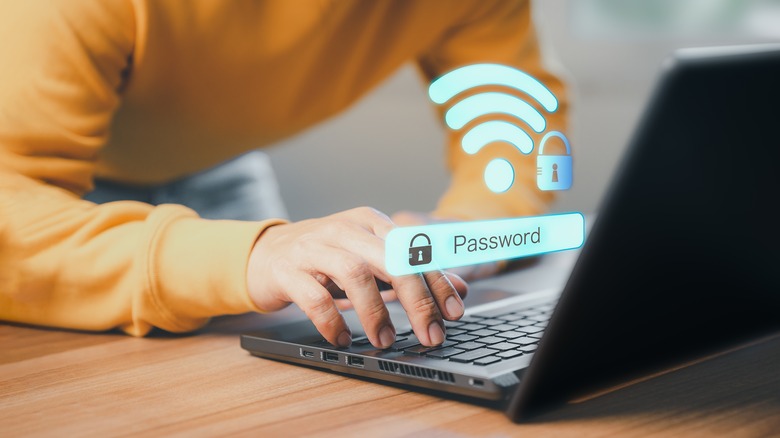 ParinPix/Shutterstock
Remember life without Wi-Fi? No, neither can we, though many of us can remember it not being available on flights. Zipping across the skies was one of the few times when we really could totally disconnect, untethered from the constant messages and notifications that clog up our day and unapologetically inhabit our mental space. And now, it seems, that freedom is also gone, since a number of airlines offer Wi-Fi, letting passengers stay connected in the air. 
Delta does provide wireless internet on its flights, but this is generally only for SkyMiles members, and it is typically restricted to domestic flights. That said, Delta is making a huge push over the next couple of years to ensure that there is Wi-Fi on every flight throughout its network and will be using a couple of different providers to make that happen, but the service might not always be free.
Is there entertainment on Delta flights?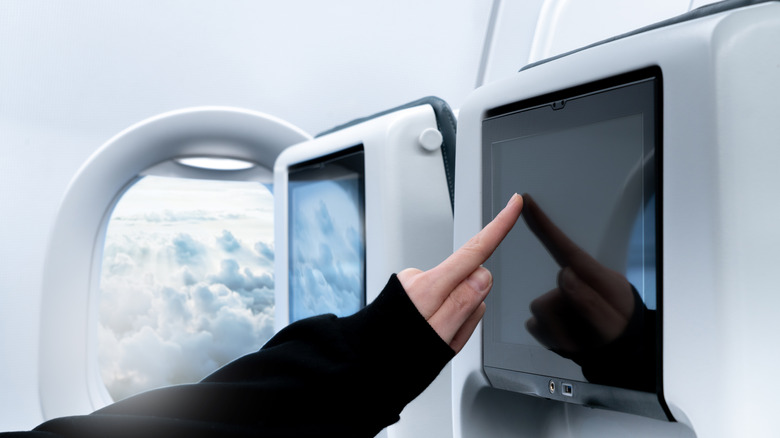 Aureliy/Shutterstock
The airline prides itself on its deep vein of options on seat-back screens, with choices that will assuage the whole family, more than 1,000 hours of entertainment spread across a number of genres. A big draw is the movie selection, a chance for many fliers to catch up on new releases that they missed at the cinema but that are not yet streaming, with a solid selection of international films — seems like an appropriate thing to watch when traveling, no? 
Streaming series are also available, and the airline partners with Paramount+ for some of its content. Sports fans will enjoy the chance to watch live broadcasts, while kids can peruse the movies and shows designed for them. Passengers that want to block out the visual stimulation can tune in to the audio channel for some music or a podcast as a way to actually disconnect from relentless screen time.
Does Delta allow pets?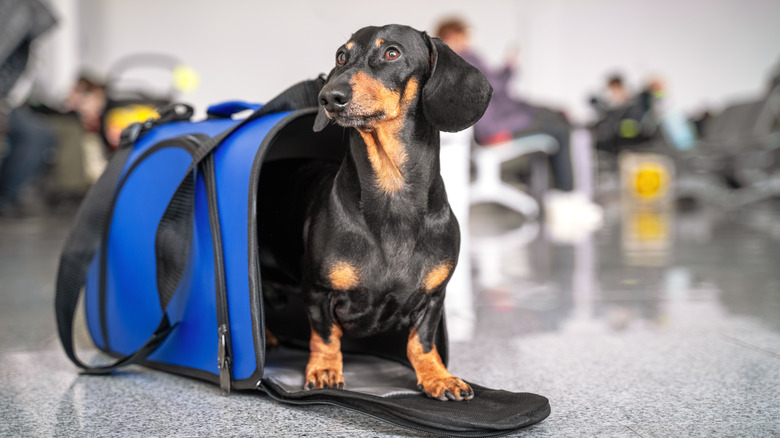 Masarik/Shutterstock
Furry friends certainly are allowed on the airline's flights, but there are certain conditions that must be met. If passengers want the pet to accompany them on a flight, then the pet has to be more than 10 weeks old for a flight within the United States (16 weeks if flying into the U.S.) and has to fit in a portable kennel that is small enough to comfortably slide under the seat in front of the passenger. Clearly, such a pet carrier will only be able to accommodate small cats or dogs, though the airline does also allow birds — though if you think about it, that's quite a funny arrangement, a bird taking a flight. 
The pet's box counts as your carry-on item, but there is a charge for this service, meaning while it replaces your carry-on allowance, it's not considered something free. Charges range from $75-$200 each way, depending on the destination. For small dogs traveling to specific destinations (among them Australia, the United Kingdom, and Barbados), and for all large dogs, pets must fly as cargo, either on the same plane as the passenger, or on a Delta Cargo flight.
What different classes are there onboard?
Delta, as is the scheme with other large airlines, has different classes on its flight, and the more you pay, the better the experience, from separate check-in lines to preferred boarding. The starter fare is Basic Economy, which is loaded with restrictions (no refunds, no changes, no mileage points) and is designed for fliers that pack light (it doesn't include a free check-in bag, even for international flights) and that don't anticipate any changes to their travel plans. 
The next step up is Main Cabin, where a flight can be changed without a fee, and where the ticket can be cancelled with the credit returned in the form of an electronic voucher. From here, the progression moves on the Delta Comfort+, with more legroom than Main Cabin, and free pillows and blankets (great for those night flights). The top three offerings are First Class, Premium Select, and the creme de la creme, Delta One, which features seats that fold down fully to lie flat, amenity kits, and access to the airline's airport lounges.
Is seat assignment free?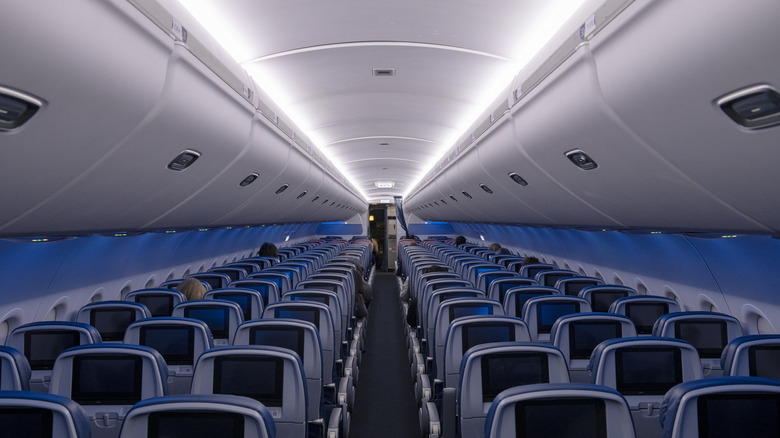 Joel Carillet/Getty Images
It's nice to know where you will be sitting on a flight well in advance, and it's even more reassuring to know that the seat is one that you chose, not a seat that the airline foisted on you. But airlines have become savvy about finding ways to wring money out of passengers, and many now choose to charge travelers for this option, something that was once a fundamental right. On Delta, most classes of tickets, however, do allow for seat selection at the time of booking, or any time after that. 
The one exception is Basic Economy, which, as the name suggests, is the entry-level fare. That said, fliers that opt for this most stripped-down fare can choose their seat during the check-in process (either online or at the airport), even if, by then, the choices are severely limited. As the old maxim goes, you get what you pay for.
Does Delta charge for cancellations?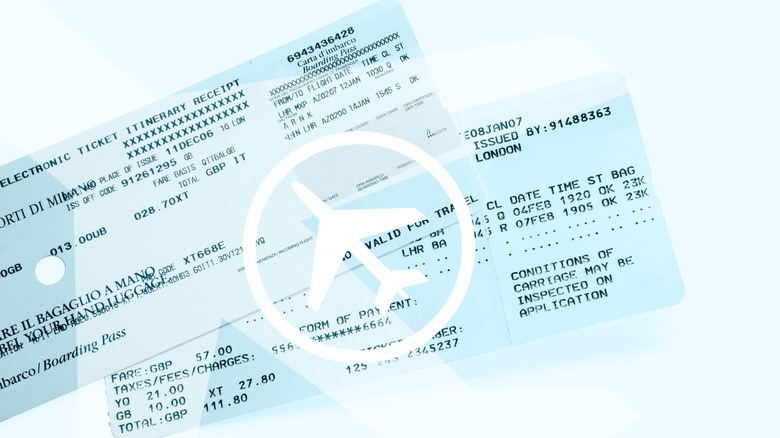 Image Source/Getty Images
Many flights are exempt from cancellation fees, but again, this depends on the type of ticket and where it originates. As a general rule, the airline no longer levies change fees for any ticket that starts in Africa, Canada, the Caribbean, Europe, and the United States, though this does not apply to Basic Economy fares (which generally can't be changed, though can be canceled with penalties incurred). 
If a ticket is for flights that depart from anywhere outside that geographic reach, the possibility of paying fees to make a change or a cancellation exists, and the Delta site clearly outlines what they will be. For instance, a flight starting in Central America and coming to the U.S. will cost $99 to change or cancel (together with any applicable fare differences, of course), or $200 for many other destinations. When a ticket is canceled, any money due back is returned in the form of an electronic voucher or credit.
How can a credit from Delta be used?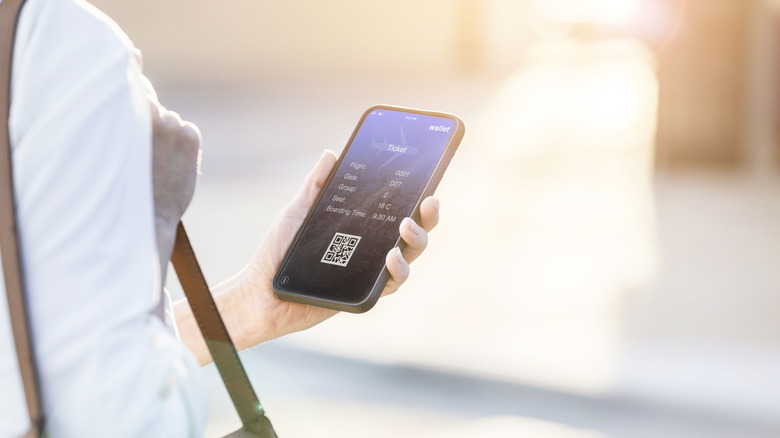 Sdi Productions/Getty Images
As mentioned earlier, Delta issues credits for flights that are canceled, either by the passenger or by the airline. You might also get a credit if you are bumped off a flight, either voluntarily or if this is enforced by the carrier. These vouchers are valid for one year, and the airline doesn't extend that expiry date. Think of the voucher or credit as cash to be used specifically for Delta flights, including a ticket on a codeshare flight that has a Delta flight number attached to it. While the vouchers are generally in electronic form, they are sometimes issued the good old-fashioned way, as a paper document. Guard this paper carefully, because if you lose it, Delta will not replace it. 
The electronic credits have to be used on the Delta site, while the paper equivalent can be shown to ticket agents at Air France, Delta, and KLM counters. The value of a credit can be used in portions, so if it's not fully utilized for one ticket, for instance, the balance can go toward the next booking, provided, of course, that the booking is made before the credit expires (note that the booking must be made within the expiry time, but travel can be after it). You can transfer the credit to someone, but only if they are traveling with you on the same reservation — most likely a family member — but the sale of credits is not allowed.
Is Delta just an airline?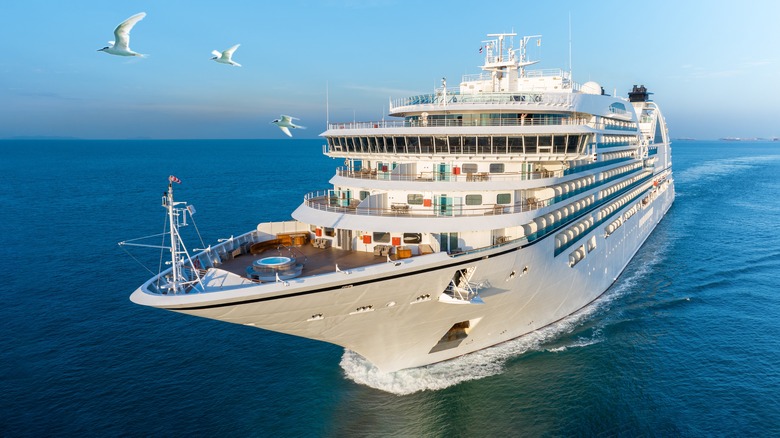 GreenOak/Shutterstock
While its core business is flying people around the world, the carrier also puts together complete vacation packages, and partners with cruise lines to sell cruise plans. The idea behind these is that passengers fly Delta to get to the destination of the vacation or the departure point of the cruise. Delta Vacations uses its cities in Canada and the United States as bases from which it puts together its packages, though trips aren't restricted to these two countries, with options all over the world. One of the benefits of booking through this arm of the carrier is that it will earn passenger points in the SkyMiles program, an important perk that can help a flier attain Medallion status. 
Conversely, travelers can use any accrued miles to buy a trip with Delta Vacations. In a similar vein, Delta Cruises matches passengers with cruise lines such as Norwegian Cruise Line and Royal Caribbean International, and travelers receive two SkyMiles points for every dollar that they spend on purchasing the trip. Finally, the airline has its separate Delta Cargo division, and while most leisure travelers won't have dealings with it, anyone transporting large items by air across the country, or overseas, might just use its services.