The Best Type Of Hotel To Book For A Quiet Weekend Getaway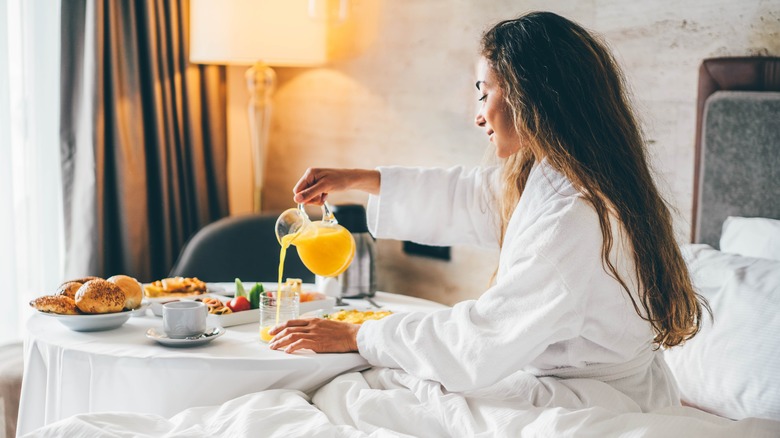 Mariia Korneeva/Shutterstock
These days, accommodation costs might be one of the biggest expenses on any trip and it can often be difficult to find affordable options. But staying at a nice hotel doesn't have to make a huge dent in your bank account. If you're working with a budget, there are ways to cut down on accommodation costs. You can opt for a hostel, stay outside the city center, such as near a university, or travel during off-seasons and shoulder seasons.
If those options aren't ideal or possible for you, consider booking a business hotel for your next weekend getaway. While most people take advantage of the weekend or holidays to travel, the opposite is true for business travelers. Many stay during the week and then head home before the weekend. This means business hotels often have higher vacancies and lower rates than boutique hotels or luxury resorts. 
One thing to look out for is whether there are any major events happening while you're there. Things like conventions or conferences will result in increased demand, driving up the room rates. Overall, if you're working with a budget, booking a business hotel is a great option to look into.
Benefits of booking a business hotel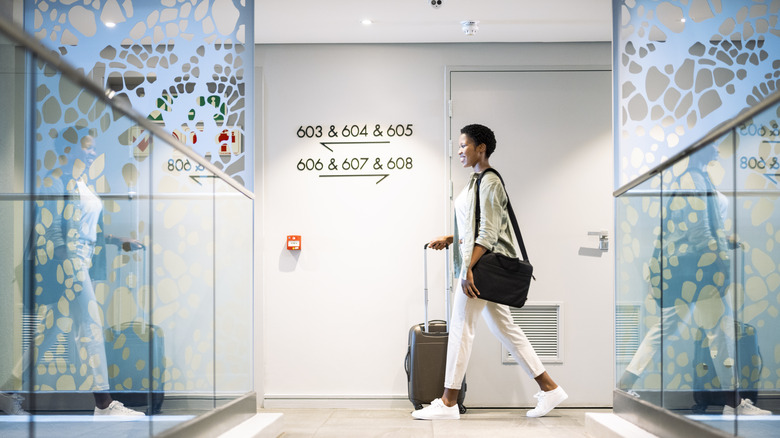 Pixelcatchers/Getty Images
In addition to potentially saving you money, booking a hotel in the business district has other benefits as well. It's perfect for those who prefer a little more peace and quiet during their stays. For those who look for convenience when it comes to accommodations, business hotel locations can't be beat. They're often located in the center of the city and close to transit and attractions, making it easy to get around. And if you prefer to stay at luxury hotels, many business hotels are four or five stars.
While business hotels might not have fancy amenities, they have the essentials for a comfortable stay, like strong wifi and gyms. Who needs spa facilities or bespoke toiletries when you're likely only going to be in your room at night? Booking a business hotel is a great way to save without sacrificing quality or location.