Why Tourists May Want To Avoid Visiting This Dangerous East Coast City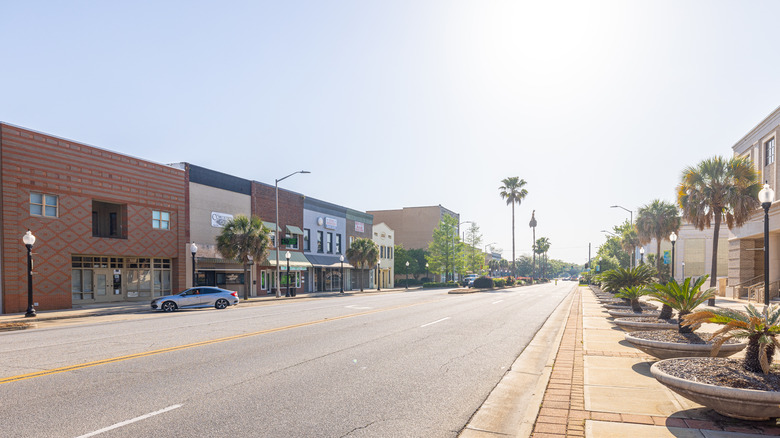 Roberto Galan/Getty Images
A road trip through Georgia should be on everyone's bucket lists. From the Southern charm of Savannah to the birthplace of Dr. Martin Luther King, Jr. in Atlanta to the 47 state parks, Georgia offers visitors a full complement of history, nature, and urban adventures. Yet, as with any area as vast as Georgia, some cities might look better in the guidebook than in reality.
One such place that might require caution is Albany, GA. The city is known to travelers for the Flint RiverQuarium, Chehaw Wild Animal Park, and excellent fishing and boating opportunities. However, Albany has gained a reputation for being quite unsafe in recent years.
Adventures often involve stepping out of your comfort zone, but continuous concerns about safety can dampen the travel experience. While basic precautions like avoiding nighttime strolls alone or safeguarding personal belongings are standard, most travelers seek destinations where they can relax without a cloud of constant vigilance. So, a visit to Albany might be off the table.
Crime rates in Albany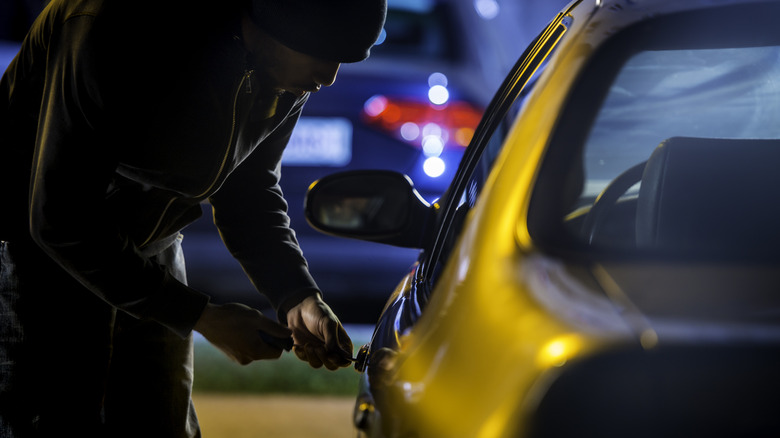 Vm/Getty Images
High crime rates are the main reason why tourists may want to reconsider visiting Albany, GA. Violent crime rates particularly stand out when comparing Albany to other places in the U.S. According to data from the FBI, in 2019, Albany had a violent crime rate of 717.6 per 100,000 inhabitants. For comparison, during that year, FBI sources show that the U.S. average was around half of that number.
On top of the high rates of violent crime, rates of property crime are also relatively high in Albany. The FBI assessed the property crime rate as 2,109.9 per 100,000 inhabitants in the U.S. In Albany, it was much higher: 3,388.1. These statistics include burglary and motor vehicle theft. Tourists may well find these statistics disconcerting. Travelers would not only need to be vigilant about personal safety in Albany, but they would also need to constantly ensure their vehicles and belongings are safe, too.
Should you visit Albany?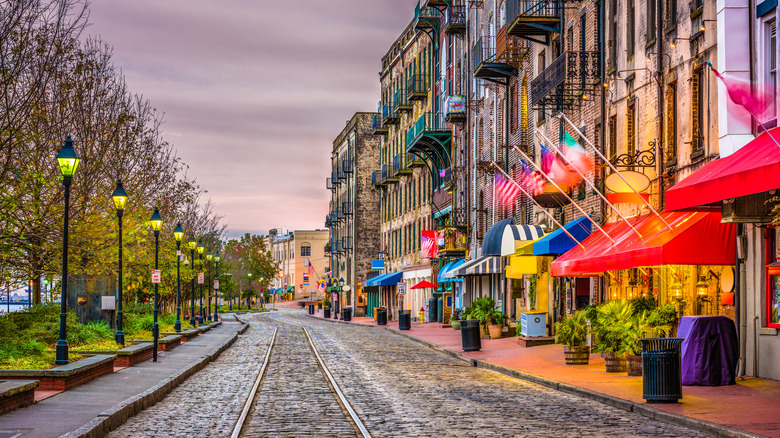 Sean Pavone/Shutterstock
We're not saying that no one should visit Albany, but many places in Georgia are safer for travelers. According to Neighborhood Scout, the chances of becoming a victim of a violent crime were 1 in 62 in Albany in 2022, while they stood at 1 in 254 in the whole of Georgia. Savannah, Atlanta, and lovely Macon were all listed as having lower violent crime rates than Albany.
If you decide to visit Albany, keeping personal safety at the forefront of your mind is crucial. You may want to avoid certain streets and neighborhoods, such as Second Avenue and South End, which are considered more dangerous than other parts of the city.
You could also spend time in the great outdoors around Albany. You'll find two state parks one hour west of the city: Kolomoki Mounds and George T. Bagby State Park. At Kolomoki, Native American temples, burial, and ceremonial mounds dating back to A.D. 350 to A.D. 750 abound. In Bagby State Park, there's a 48,000-acre lake that's excellent for boating and fishing.