The Best Time To Book Flights For Your Thanksgiving Travels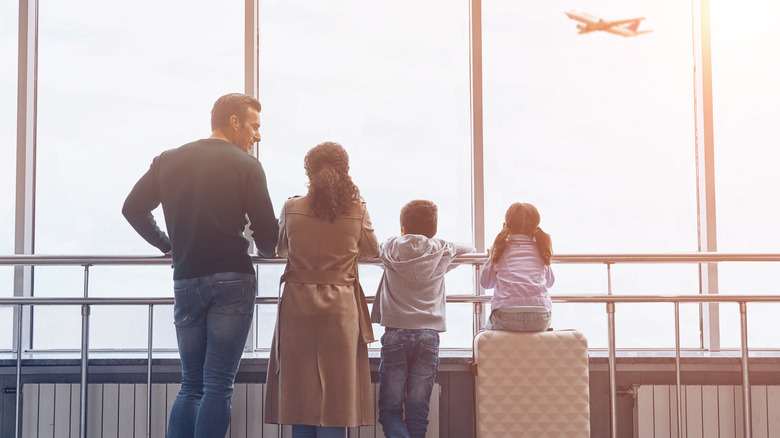 G-stockstudio/Getty Images
Millions of people travel back to their hometowns the week of Thanksgiving, but you already know that. More than 15 million people were screened by the TSA in the week before the holiday in 2022, and roughly the same amount of travelers a week after. If you take into account people traveling by land, AAA noted before last year's holiday that you're likely looking at over 50 million people taking trips to celebrate with their loved ones.
"Families and friends are eager to spend time together this Thanksgiving, one of the busiest for travel in the past two decades," Paula Twidale, AAA's Senior Vice President of Travel, said in a press release before last year's rush. "Plan ahead and pack your patience, whether you're driving or flying." It's no secret that ticket prices tend to be more expensive over the holidays, with Cheap Air reporting that the average price of domestic Thanksgiving-related airfare is up 12% over last year's tickets. 
If you're planning on flying home for Thanksgiving and want to save as much as you can on airfare, you have to be strategic about when you're booking your flight. As it turns out, it's not recommended to book too early, but cutting it too close might just put you in the red. If you want to get the best deals, experts say to book between September and early October.
Book your trip between September and early October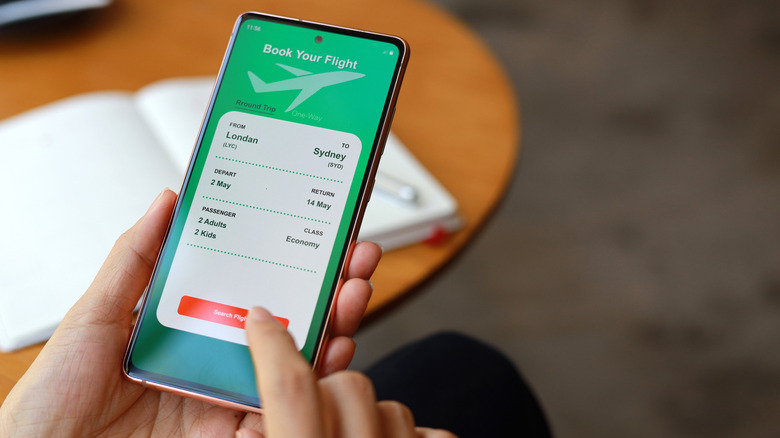 Thai Liang Lim/Getty Images
The bad news? Gone are the days when a roundtrip domestic flight over the holidays cost the same as five 15-pound Thanksgiving turkeys (give or take!). The good news? You can still save on flights if you book your trip over a month early.
According to a 2022 analysis conducted by Google Flights, you can score the best deals between 36 to 74 days before you fly, meaning September to early October is the most opportune time to secure your tickets for Thanksgiving. A separate 2022 study by travel booking app Hopper corroborated this, recommending travelers to book between September 12 and October 20, as airfare prices tend to fluctuate less during this period.
However, it's worth noting that the AAA asserted that booking seven to 14 days before Thanksgiving may be best because prices drop at this time. The downside, though, is that the selection isn't as big, and you may not get to book the days you initially planned to fly in, so it may be best not to risk it. "If you're willing to wait a few more weeks, you could end up scoring cheaper prices!" Aixa Diaz, spokesperson for the organization, told SI Live. "Keep in mind, inventory may be limited, and your preferred times or nonstop flights may be sold out."
Consider flying on Thanksgiving day itself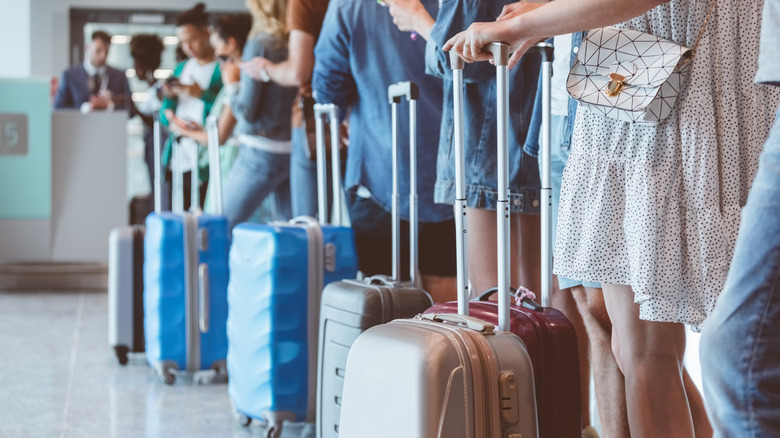 Izusek/Getty Images
Planning a trip over the holidays is already considered stressful as you also have to take into account the days you'll be off work. You may be inclined to book the weekend before the holiday to maximize your PTO, but many people tend to have the same idea, so prices around that time tend to spike. In fact, flight comparison site Expedia noted in 2022 that tickets were 25% higher on the Saturday before Thanksgiving compared to other days leading to it.
"For the last couple of years, the data has shown that the Saturday before the holiday has been getting more popular as travelers aim to extend their holiday breaks and get away for longer," Expedia spokesperson Melanie Fish told SFGate. "As a result, the average ticket price for departing that day has also risen, so waiting just a day or two can yield some savings."
To save cash, Cheap Air recommends flying on Thanksgiving day, as you can save as much as $63 on your ticket. As for your return home, you may find more deals if you fly the Friday after the holiday, aka Black Friday. But if you can't swing those dates, an analysis by Nerdwallet found that airports are the least crowded the Saturday, Monday, and Tuesday before and the Tuesday and Wednesday after, so flight prices are predicted to be cheaper on these days. With this in mind, being flexible with the dates you'll be flying may be the key to booking the cheapest itinerary possible.