How To Use Price Comparison Sites To Book Your Cruise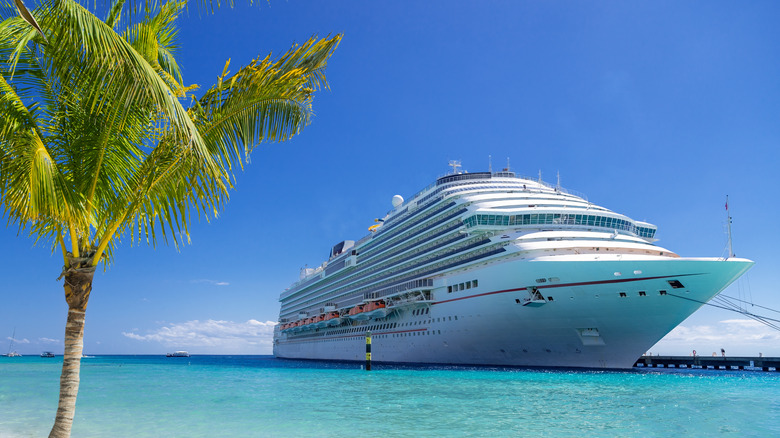 NAN728/Shutterstock
Most of us wouldn't dream of booking anything without comparison shopping when it comes to getting a flight, hopping the rails, and reserving a car — not to mention securing a hotel room — but cruising doesn't usually bring up convos about best deals or comparison shopping. Why is that? Cruises are often thought of as non-essential and even luxury travel, but that wasn't always the case. They started as an extension of mail-carrying ships in the 1840s.
Fast forward to now when cruising has bounced back and is synonymous with much-looked-forward vacations and unique holidays. It is no longer a practical mode of travel for business or must-get-there-fast emergencies. However, travelers often confirm a booking without scrolling sites or research. Comparison shopping for cruises doesn't take up much time and can leave more money in your vacation fund. You may also encounter great perks and rewards for future sea vacations and have fun while looking into your options.
Know what you're looking for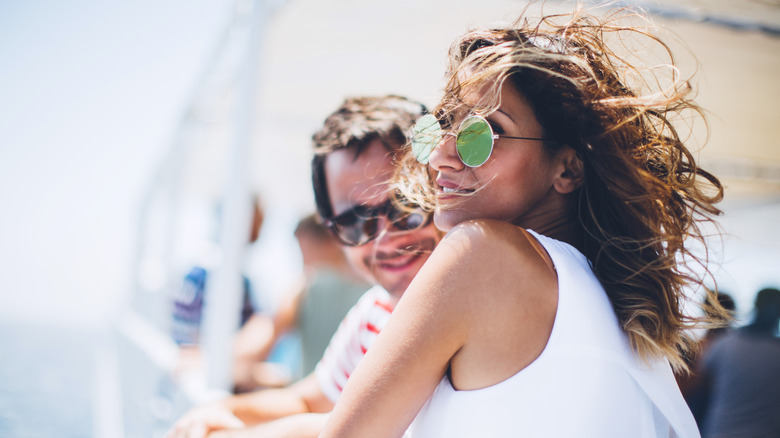 Pekic/Getty Images
When you know your cruise must-haves for your ideal trip, as well as where you're flexible (destination, date, duration, amenities, cabin ops), you can peruse your options with confidence, knowing you're exploring the best prices while sticking to your list of essentials. Just like when you're set on flying non-stop, you may be firm on a nine-day ship getaway, and you'll want to know what you wish to do up front before you comparison shop. While a trending specialty cruise, like the Hallmark Channel Christmas Cruise, may entice you, keep in mind there are a lot of fun and relaxing options if you want to compare and get the best deal.
Late spring to early fall is considered prime time for a sea vacation, with winter as the best time to book, but deals abound if you're open to the off-season and repositioned cruises. Of course, different destinations and weather also dictate cruise schedules, and you may be coming in below your travel budget if you're open to other routes. 
Unlike air travel, where tickets climb as departure dates are near, cruise prices will sometimes drop closer to departure dates. Although highly desired destinations are booked quickly, cabin options may be limited for later reservations. If you're flexible on dates and destinations, you can compare and find deep discounted fares, sometimes at over 80% off, through online booking sites.
Know where to look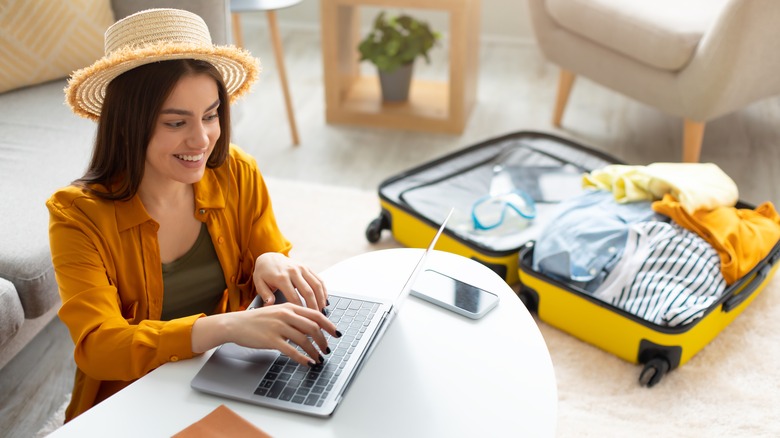 Prostock-studio/Shutterstock
Whether you're a newcomer to the seas or an avid cruiser, you can comparison shop for a cruise and take advantage of deals if you know where to find them. Start with popular booking search sites, such as Expedia, Priceline, and Trip Advisor. Input data for your desired destination, departure month and date ranges, cruise line, trip duration, and departure port to see a list of priced options. You can also search via cruise-specific sites, like CruiseDirect. Some cruisers use travel agents or book directly. Even if you choose one of those options, you can know what you're getting with comparison shopping before purchasing. 
While there's no shortage of air travel comparison sites, sea vacation planning sites don't dominate the web yet, but apps, including My Kind of Cruise, are a good option. While you may not be able to book on all apps, you can check out destinations, prices, and deals. Many cruise lines have their own apps where you can get an insider view and access to incredible technical and recreational features once you're a member. Cruise magazines, including Cruise & Travel, are chockful of inspiration and resources. They often have newsletters with up-to-date information to help you as you embark on your journey of comparison shopping.