This Mexican Destination Is A Must-Visit For Water Adventures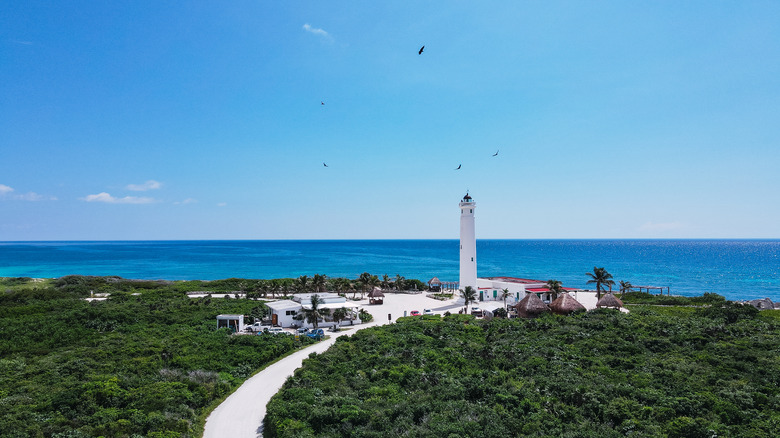 Wirestock/Getty Images
Just off the eastern coast of the Yucatán Peninsula, is the largest Mexican island in the Caribbean and the perfect destination for those looking to explore the beautiful waters just off the coast of Mexico.
Located in the heart of the Mesoamerican Reef — the second-largest barrier reef system in the world — Cozumel is just a ferry or plane ride away from popular tourist destinations like Cancún, Tulum, and Playa del Carmen and attracts adventure seekers from all over the globe. Why? Well, Cozumel simply has it all. From pristine beaches and crystal-clear waters to great cultural attractions and a laid-back atmosphere that makes it a magnet for both travelers who are sporty or those who prefer a more relaxed vacay.
What truly sets Cozumel apart, though, is its reputation as one of the world's top scuba diving and snorkeling destinations. Here, you'll find a vibrant marine ecosystem, including colorful coral reefs and a wide variety of sea creatures. Keep on reading to learn why you need to add Cozumel to your list of must-see destinations for your next trip to Mexico.
Dive deep to see the reefs and snorkel the shallows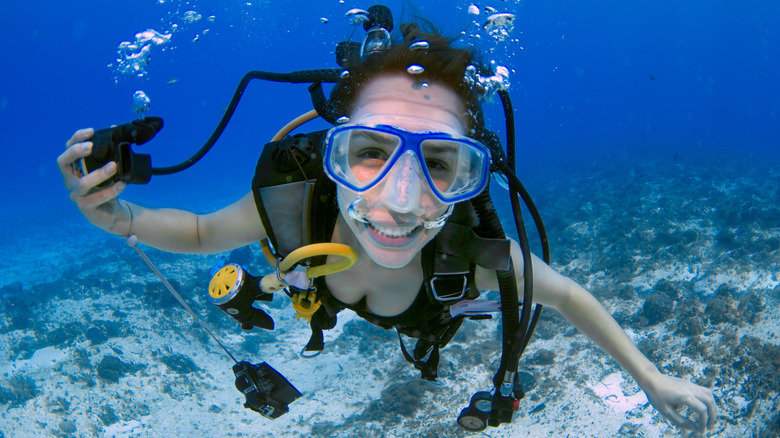 Profundo No Mundo/Getty Images
The options for scuba diving and snorkeling in Cozumel are simply unmatched and both seasoned divers and beginners alike will find plenty of suitable options for unforgettable underwater exploration.
For scuba divers, Cozumel's Palancar Reef and Caves, Casablanca Reef, and the C-53 shipwreck are like a dream come true. You'll get to explore all unique coral formations these areas have to offer, check out a sunken ship, and marvel at the sheer diversity of marine life that lives among them. You'll also have to keep your eyes peeled for sea turtles, moray eels, nurse sharks, and a rainbow of tropical fish as you explore this underwater paradise.
If you're not a certified scuba diver, or simply not interested in deep dives, no worries. Cozumel also has shallow reefs that are perfect for snorkelers, too. Take a boat out to the Colombia Shallows Reef and simply float on the surface and gaze at the reefs below or try your hand at diving down to get a closer look. Best of all, the waters around Cozumel's west side are typically calm and clear, a relief for beginners who may not be the strongest swimmers.
Beyond the Reefs of Cozumel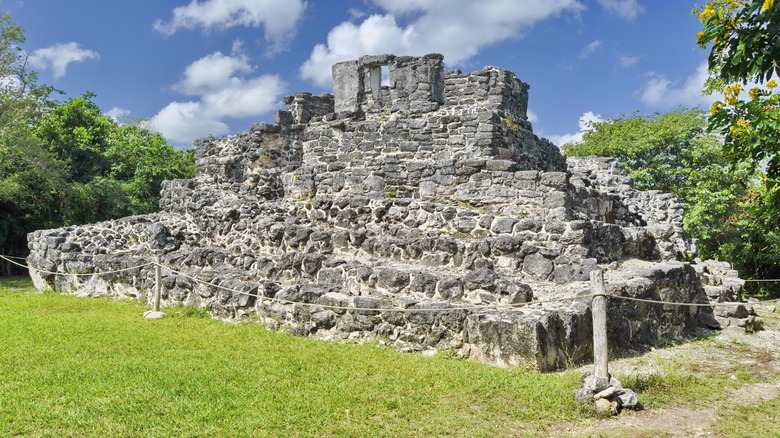 Nenad Basic/Shutterstock
Now, we know not everyone enjoys swimming or deep waters, and that's perfectly okay. Thankfully, Cozumel still has plenty of aquatic-adjacent activities for those who prefer to stay a bit drier.
If you're averse to water but still a thrill-seeker, consider trying out some parasailing around the island. You'll be tethered to a boat as you soar high above the beautiful waters of Cozumel and see the island in a totally unique way. You could also explore the island's coastline on the back of a jet ski or take things a bit slower with a kayak or paddleboarding.
If you're spending a few days on the island and need a break from the water, Cozumel also has ancient Mayan ruins at San Gervasio for you to explore. Of course, you can also just hang out on one of the many pristine beaches and enjoy the delicious local cuisine. We also recommend immersing yourself in local Mayan culture with a trip to Pueblo del Maiz where you can play ancient Mayan sports, make some tamales, and watch sacred dance rituals.