Is It Cheaper To Buy Airplane Tickets Individually For A Group Trip?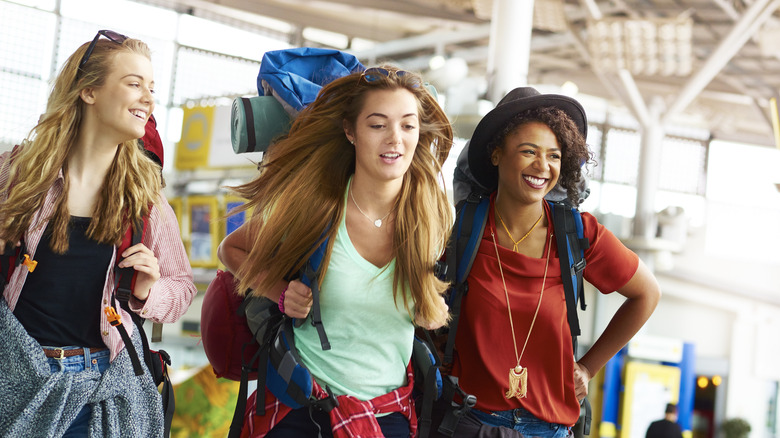 Sturti/Getty Images
Traveling with a group can feel like a breeze if done correctly. It certainly has its perks but also downsides, including the stress of booking flights for everyone. Choosing a flight for yourself, never mind several people, can be a hassle, especially when looking to save money. You might think that by booking in bulk for your group, you can avoid the headache and get a discount. This isn't necessarily true. Reserving tickets for a group does not mean cheaper airfare. Sometimes, you might find deals, especially if you're booking for a group of 10 or more, but that's not guaranteed. So, yes, it is cheaper to purchase group tickets individually.
To save cash, try using the money-saving methods you use when getting tickets for yourself. By paying close attention to the day of the week and the time of day, you may be able to secure more favorable outcomes. You also have to remember that flying out at certain times of the week increases the likelihood of saving money.
Taking extra time to save extra dollars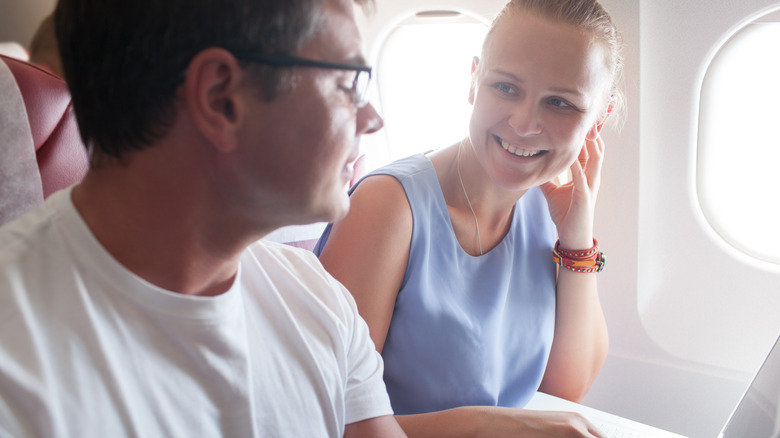 Danr13/Getty Images
If you've been tasked with handling flights for your group, it only makes sense to type in the number of tickets you'll need and go from there. This method is simple and is something you can accomplish quickly. However, if you're looking to save some cash and are willing to spend a little bit of extra time on it, there's a way that's easier on the wallet.
Booking individual tickets will ensure you get the lowest price on the flight. Buying tickets simultaneously means the airline will charge everyone for the most expensive seat. Booking individually, however, allows you to see the scale of prices. For example, if you're getting tickets for a group of five, three seats might be available at $200 while the rest are $250. If you reserve them all at once, the airline will charge you $250 per ticket, whereas if you book individually, you can get the three seats for $200 and save your group $150. Book early if you're trying to ensure some get seats next to each other. This will, for many airlines, give you priority in seat selection. 
When to call a booking service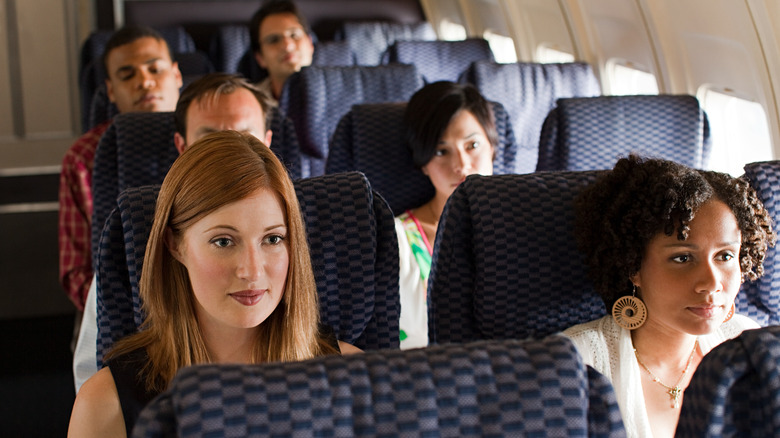 Image Source/Getty Images
Call a group booking service if you're reserving tickets for a particularly large group and want to save money but don't have the time to take the individual route. You can work with an agent to get the best flight prices. Depending on the occasion, you might be able to deal with the airlines directly. For example, Southwest Airlines offers discounted prices for business groups. Airlines have different definitions of "groups" and "unique offers," so do your research to find suitable options to accommodate you.
If you're prearranging seats for a smaller group (less than 10), getting individual tickets is your best bet for saving cash on plane tickets. If you're trying to get everyone on the same flight, ensure you have the correct flight number. That way, you can guarantee it's the right flight when you book it, be it directly on the airline's website or on a site that compares prices across airlines like Expedia or Kayak.