Visit This Scenic West Coast Town For Phenomenal Outdoor Adventures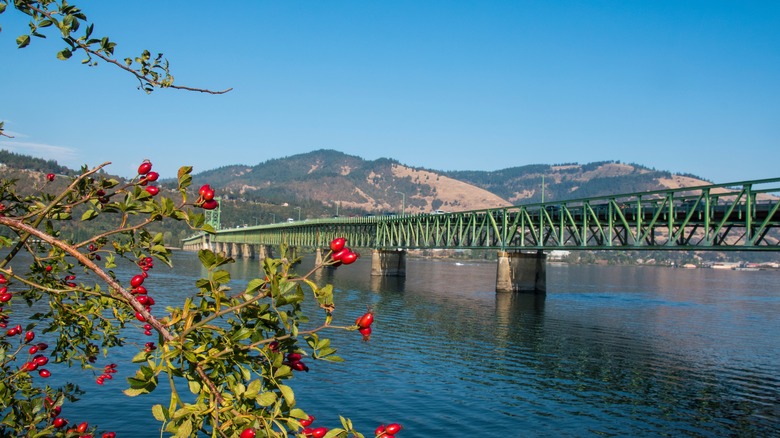 JMP_Traveler/Shutterstock
If you're sick of the hype over big cities like New York, Paris, and London, it's time for a trip to a place that will feed your outdoor spirit. Planning a visit to this West Coast natural haven is a surefire way to satisfy your desire to get in touch with Mother Earth. Best of all, this small scenic town still feels like a best-kept-secret, so you'll have all of the trees, waterfalls, and gorges seemingly to yourself.
White Salmon, Washington is located on the border of Oregon, and is the ultimate dream destination for those who love all things outdoors. With a population of less than 3,000 people, a visit here guarantees the secluded respite your nature-loving heart so desperately desires. Located along the Columbia River Gorge, which is 80 miles long and as deep as 4,000 feet, White Salmon looks straight up out of a postcard. Best of all, you'll be situated not far from the stunning Multnomah Falls, which do require a visitor's permit.
What to do in White Salmon, Washington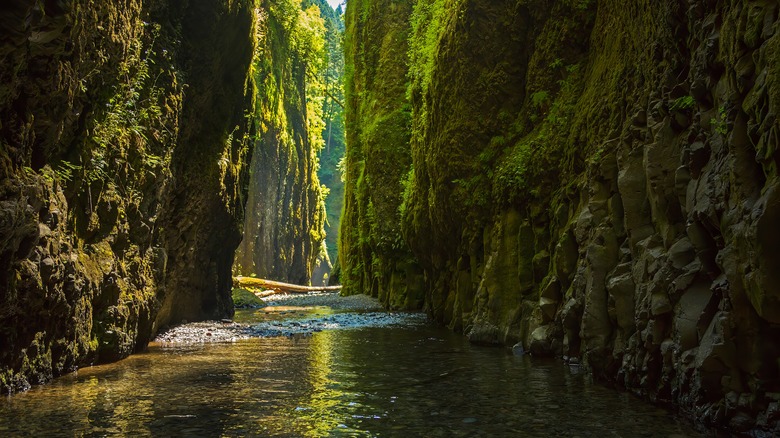 Bob Pool/Shutterstock
If you've never heard of White Salmon, Washington, it's safe to assume you have no idea what to do there. White Salmon is for all of the outdoorsy people in the world who want to be at one with nature, and enjoy some peaceful hikes. Firstly, you'll want to embark on some whitewater rafting, with the option to go on Husum Falls, which is one of the world's tallest commercially raftable waterfalls.
You'll also want to try your hand at kiteboarding and windsurfing. The best place to do this is at Spring Creek Hatchery State Park, which overlooks the Columbia River Gorge. Paragliding is another popular activity to partake in when visiting the area. 
When your appetite starts to work itself up after all of your outdoor activities, you're in luck when visiting White Salmon. As the name suggests, seafood is a must-try when here. Try a fresh Dungeness crab omelette from Bette's Place, and smoked trout charcuterie from pFriem Family Brewers, which is technically in Oregon, but just right over the bridge from White Salmon. The town is also a surprisingly great wine destination, with a dedicated Wine Walk where you can sip libations from local wineries.
How to get there and when to go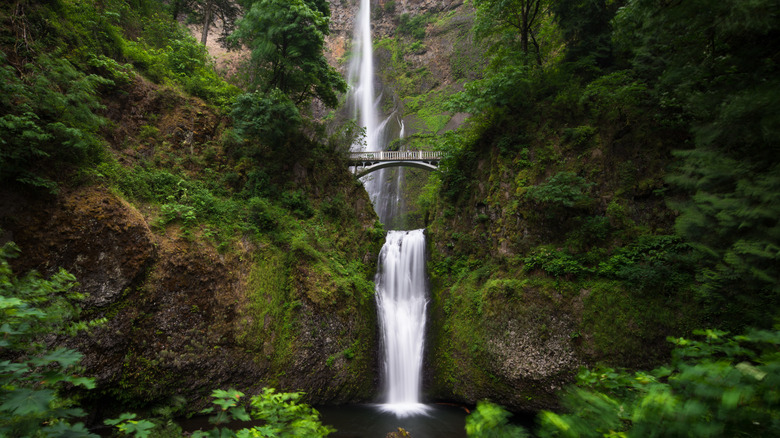 Haizhanzheng/Getty Images
Despite White Salmon being located in Washington state, the nearest airport is Portland, Oregon (PDX), which is around 50 miles away. A car is absolutely necessary to visit, since it is a small town and there is limited public transportation. You'll also want a car to conveniently explore all of the natural wonders White Salmon has to offer.
The Pacific Northwest can get quite cold in the winter months, so for pleasant weather conditions, you'll want to visit in the summer. The best times to experience White Salmon in the outdoors will be from May to September, with peak season being in July and August. In May, temperatures are moderate, with an average of 58 degrees Fahrenheit. In June, the average temperature is 64 degrees Fahrenheit, and in July and August, the average temperatures are 70-71 degrees Fahrenheit. Something to consider is that while temperatures in October drop to around 52 degrees Fahrenheit average, you'll have a higher chance of seeing fall foliage, which can certainly add to the aesthetics of your experience. Fall in Washington is a dramatic burst of color.