This State Is Home To The Most National Parks In America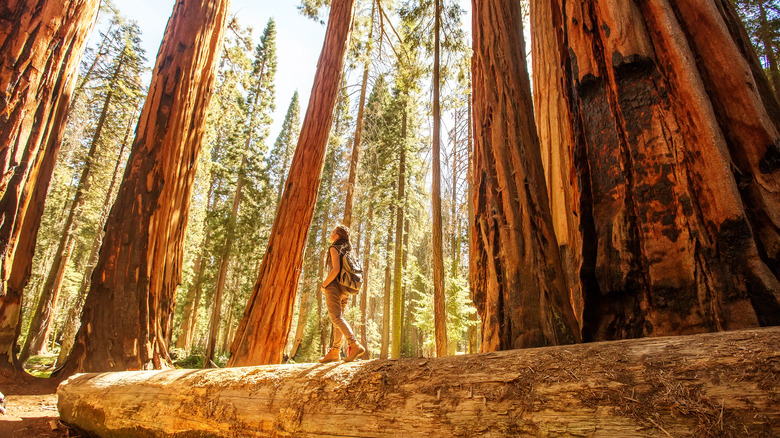 My Good Images/Shutterstock
Correction 9/15/23: A previous version of this article misstated the total number of national park sites. There are 425 national park sites, not 463.
The USA is home to 63 national parks (not to be confused with the 425 national park sites). Each park offers the country and visitors something unique, whether it's the white sand dunes of New Mexico or the massive gorges of the Grand Canyon in Arizona. Ranking which parks reign over the others is an impossible feat with how much unique beauty they each offer. However, if there's one state that's worth exploring purely for its sheer number of national parks, then California tops the list.
California is home to nine national parks, making it the state with the most national parks. Like every national park in the USA, each one is vastly different from the other. From popular sites like Yosemite and Death Valley (both which are must-visits on any trip to the West Coast) to lesser-known phenomenons like Lassen Volcanic and Kings Canyon, California is a must-visit when it comes to anyone who loves the outdoors.
A breakdown of the national parks in California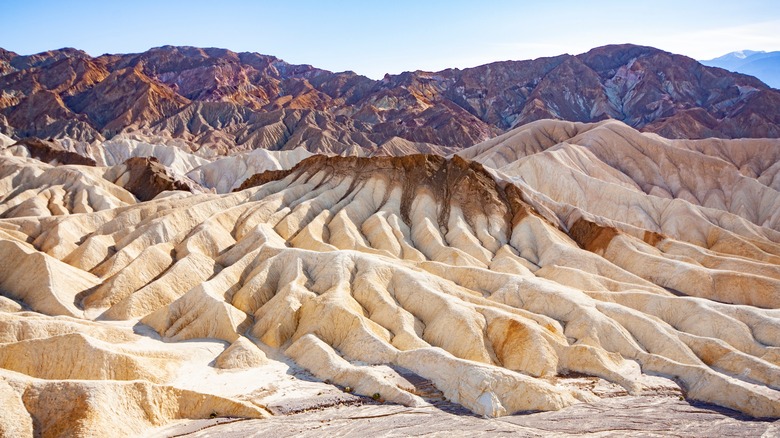 David Rajter/Shutterstock
California's nine national parks are Redwood National and State Parks, Lassen Volcanic National Park, Yosemite National Park, Pinnacles National Park, Kings Canyon National Park, Sequoia National Park, Death Valley National Park, Joshua Tree National Park, and, finally, Channel Islands National Park.
One of California's most popular and well-known national parks is Death Valley, the driest place in the USA with a history of record-breaking heat, hitting a scalding 134 degrees Fahrenheit in July 1936. You've also likely heard of Yosemite National Park: As a hiker's paradise, even for beginners, Yosemite is home to plenty of waterfalls, but the park spans over 1200 miles, so there's plenty of landscape variety, covering wilderness areas, deep valleys, and even sequoias. Speaking of sequoias, you've probably heard of Sequoia National Park, also known as "A Land of Giants," and home to over 8,000 sequoia trees – the largest trees by volume in the world.
Ideal itineraries to see several parks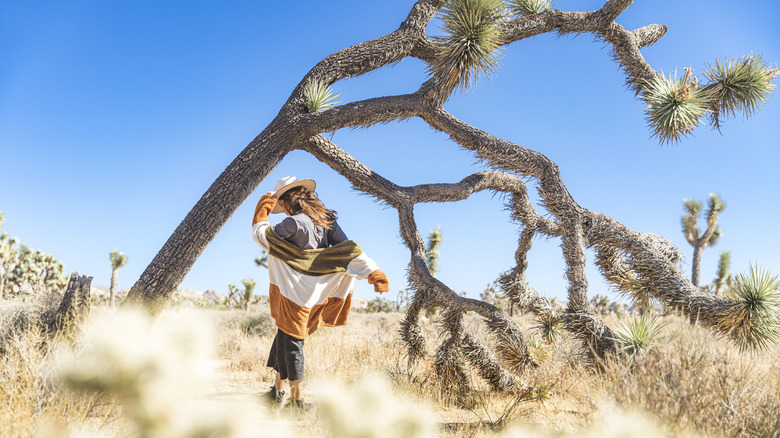 Philip Thurston/Getty Images
Despite California's considerable size, it's possible to plan a trip to see all nine of its stellar national parks. For an ideal itinerary, start your journey around Los Angeles by either driving in or flying into Los Angeles International Airport (LAX) and renting a car. Channel Islands requires the most logistical planning, so you'll want to go there first. You can get to Channel Islands via an Island Packers Cruise.
After Channel Islands, and once you're back on the mainland, you'll make your way to Joshua Tree National Park. From there, drive up to Death Valley, Kings Canyon, and Sequoia National Park. From Sequoia, you'll want to drive over to Pinnacles National Park, and then eastward to Yosemite. Yosemite is a five-hour drive to your next destination, which will be Lassen Volcanic National Park. Finally, you'll end in Redwood National Park.
In total, for a comfortable trip to see all of the California national parks, you'll want to allow for at least two to three weeks of travel time. This will give you time to properly explore each park, as well as enough time to make some pit stops in between.