If You Are Flying This Airline, You May Want To Start Getting To The Airport Earlier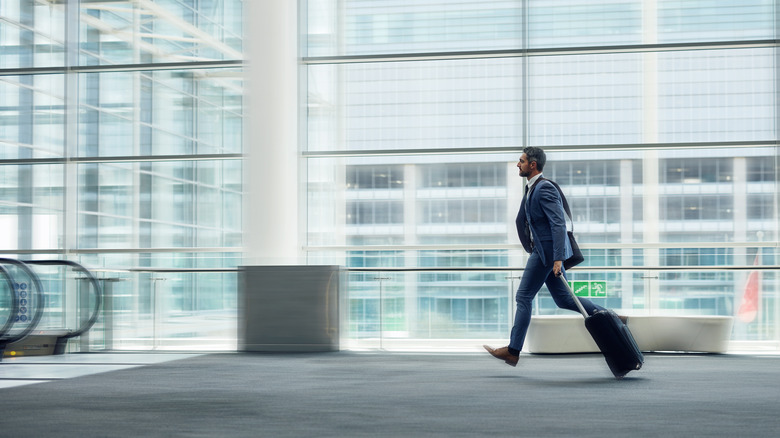 Luminola/Getty Images
You might've found yourself running late for your flight before. Something happens and throws off your entire day, and you find yourself scrambling to make it to the airport on time. Maybe you overslept your alarm, ran into traffic, misplaced your ID, or forgot something important and had to turn back to grab it. Whatever the reason, you've found yourself running to the check-in and hoping there's no line. You're determined not to miss your flight; you've just got to weave through the bustling airport and make your way to the front of the line as quickly as possible.
While this predicament is common, it can be difficult for airlines to accommodate your tardiness. Sometimes, you make it in time to check your bag and fly through security; other times, you're just a tad too late and have to reconfigure your travel plans entirely. Frontier Airlines has clarified that you must be checked in within at least 60 minutes of your plane's departure. Once it hits that hour mark, they'll close check-in.
Why the change?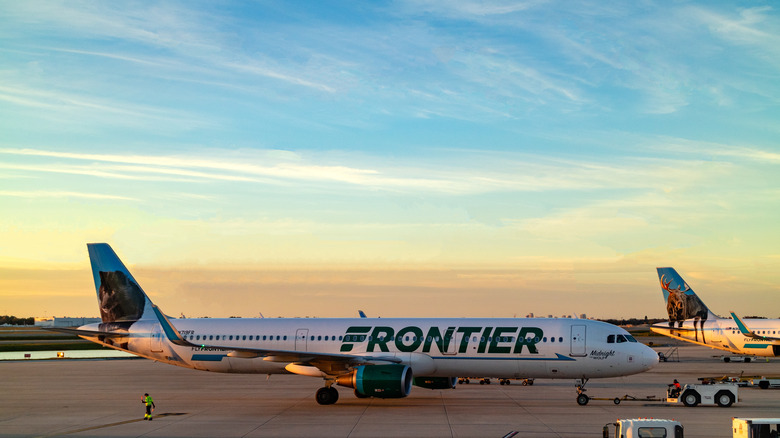 Devasahayam Chandra Dhas/Getty Images
Earlier this month, Frontier Airlines implemented their policy of closing check-in and bag drop 60 minutes before departure. This is 15 minutes sooner than their former close at the 45-minute mark. "[This] will help to ensure ample time for customers to get through security and to their gate, as well as allow additional time for bags to move through airport handling systems to aircraft," a Frontier Airlines spokesperson told Travel + Leisure. "It will also serve to standardize the cutoff times for both international and domestic travel."
Increased numbers of travelers and decreased numbers of air traffic controllers influenced this decision. The process of efficiently loading luggage onto the airplane also played a role in determining the new policy. For those who tend to scramble, it's important to get ready even earlier to make it to your Frontier flight on time. Otherwise, you'll have to wait for the next one and pay any fees that come with it.
When to get to the airport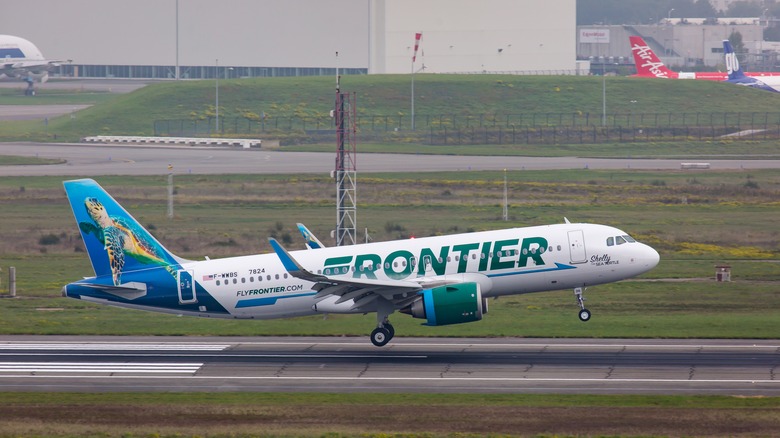 Skycolors/Shutterstock
Frontier closing the check-in desk an hour from departure is twice as early as other airlines' check-in. For example, Delta and Southwest tell their passengers to check in no later than 30 minutes before departure for domestic flights and 60 minutes before departure for international flights. With that being said, these are when the check-in desks close, and, for the most part, airlines suggest getting to the airport and checking in at least 90 minutes before your domestic flight departs and two to three hours before an international one.
The new 60-minute rule started on August 16th, 2023, and will be the new norm. Frontier Airlines believes this will keep things running smoothly and efficiently for passengers and employees alike. "We continue to be committed to getting you and your bags to your destination without interruption," Frontier posted on X/Twitter. So pack your bags, set your alarm, and head to the airport early to ensure you catch your Frontier flight.