This Unexpected US State Is The Best Place For Retirees To Visit In The Country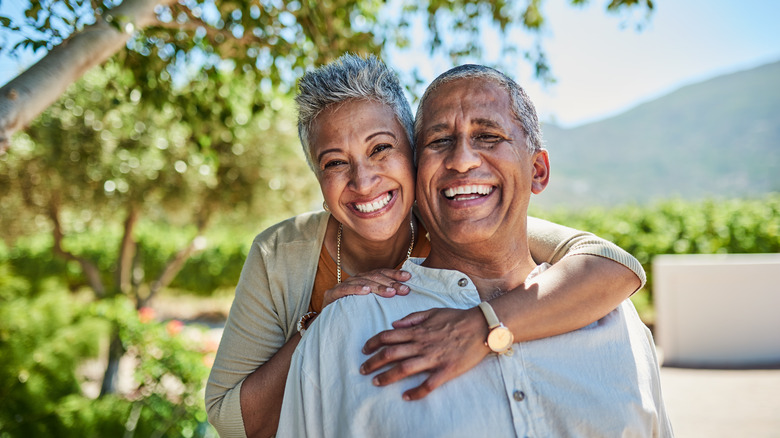 Laylabird/Getty Images
When you think of retirement, Florida might be the first state that comes to mind. Warm weather, beaches that stretch for miles, and affordable housing (in comparison to the national median) all make it appealing to retirees. However, it's not the number one state to retire in — at least not when it comes to the combined metrics of cost and quality of healthcare, affordability, weather, overall well-being, and crime.
Bankrate is "an independent, advertising-supported publisher and comparison service," according to their website. Recently, it took each of these categories into consideration, analyzing statistics and other data, to list U.S. states from the best to the worst places to retire. The results are not what you'd expect. In fact, the unassuming state of Iowa came in first, making it the best state to retire in. While surprising, when you look at the details, Iowa winning out over the other states begins to make sense.
Why Iowa?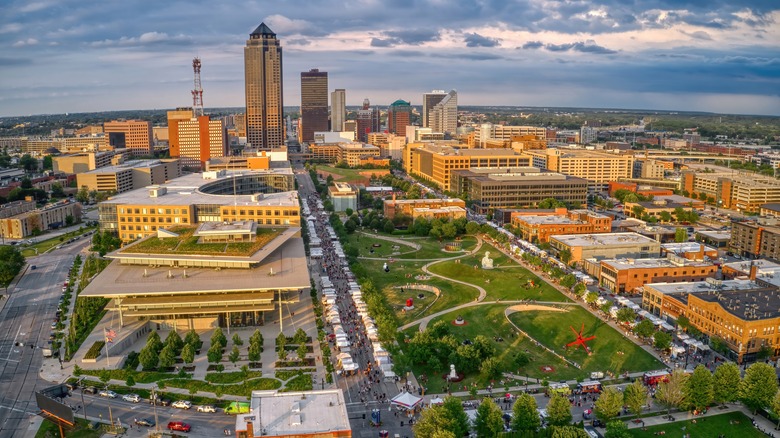 Jacob Boomsma/Shutterstock
The Midwestern state of Iowa is best known for agriculture — it's also in the top 20 happiest states in America. It's quiet and spacious, with a population of just over 3.2 million that fills in its 56,000 square miles. Most people probably wouldn't consider retiring to Iowa; however, its costs of living (which are 9% less than the national average), housing costs (which are 28% less than the national average), and public health may just push people to consider it. "Choosing where to retire is deeply personal," Bankrate analyst Alex Gailey told CBS in a statement. "But Iowa's affordable cost of living, inexpensive but high-quality health care and low crime make it a compelling option for retirees looking to stretch their retirement income in this economy."
As for weather, Iowa is great if you want to experience all four seasons. So if you're hoping to retire where the weather stays warm, it might not be the state for you. Summers are hot, and winters are freezing. If you're willing to bundle up for the cold months though, Iowa is the wallet-friendly option.
Unexpected states make for great retirement places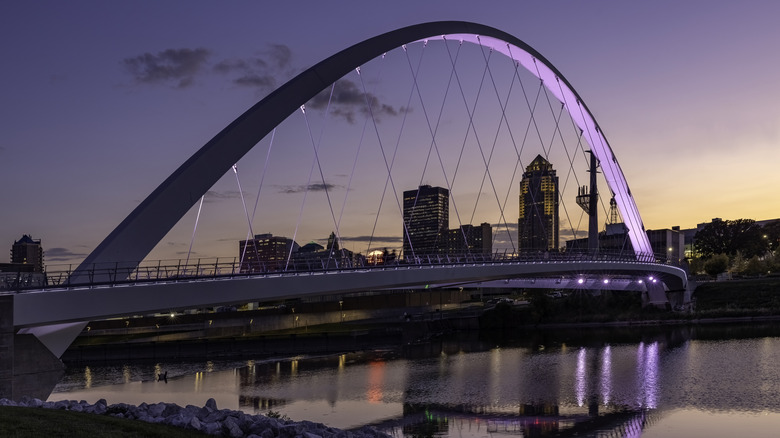 Dangarneau/Getty Images
According to Bankrate, the top five states to retire in were Iowa, Delaware, West Virginia, Missouri, and Mississippi, in that order. These states might not be the first places that come to mind when you think of retirement; however, each has their benefits. 
Ultimately, where you retire depends entirely on your own preferences and needs. For example, if affordability is important to you and you want to avoid the priciest retirement options, Iowa is a great place to start. However, if diversity is one of your top priorities, you'll find Iowa to be lacking. Another state like Delaware would be a better bet. "Don't rule out places that seem unlikely," author and retirement expert Kerry Hannon told Bankrate. "It's important for people to get excited about that next chapter of life. It's a new adventure, and you should really take the time to do the prep work financially and personally so that you make smart decisions."