The Priciest Retirement Communities In America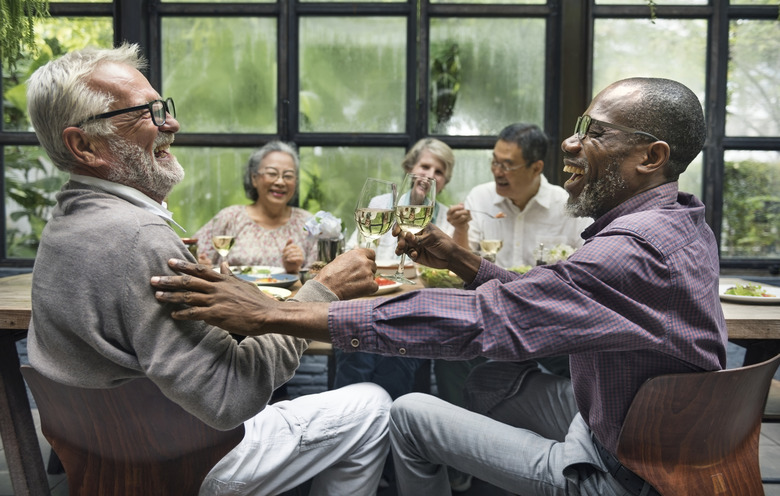 iStock.com/Rawpixel
There are plenty of myths that we're told about aging, but one rule that holds true is that you should always budget for life after retirement. If you've been considering where to spend your later years, there are plenty of retirement communities across the nation to choose from. 
SeniorHomes.com, a website that compiles information and data regarding senior care, recently analyzed the cost of independent living by state. They note that the cost to live in 55+ communities can vary greatly and often depends on services and care required. And on top of the purchase price of a home, townhome or condo, there are often association fees. One step beyond that is independent living communities, which often provide dining services, transportation and other amenities at a monthly cost for retirees who need little to no assistance.
Check out some of the priciest retirement communities in the nation. 
The Clare (Chicago, Illinois)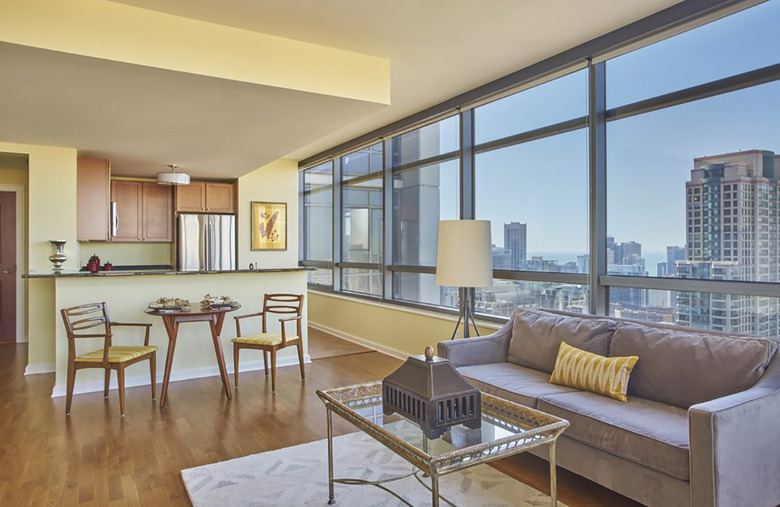 The Clare/Yelp
According to SeniorHomes.com, the average price for independent living in Illinois is $1,859. The Clare, located in the heart of downtown Chicago on the Gold Coast, has entrance fees starting at $300,000 for an apartment, on top of monthly fees starting at $3,500. In addition to a Health and Wellness Center, The Clare also has an on-site aquatic center and full-time exercise physiologist activity programming. Also located on The Clare's premises are three fine-dining restaurants: The Bistro, The Grafton and The Abbey on fifty three.
Vivante (Costa Mesa, California)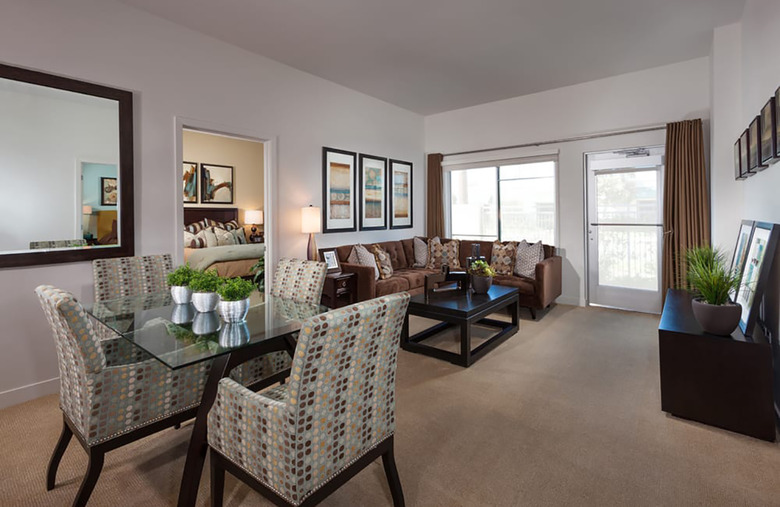 Vivante on the Coast/Yelp
The cost of living at the Vivante in Costa Mesa, California, can reach up to $10,000 per month. The retirement community specializes in memory care and has 24-hour on-call nurses to assist residents. When residents need to de-stress, Vivante has a salon for hair and nail care and massages, and a yoga deck for daily exercise and meditation.
Sun City Summerlin (Las Vegas, Nevada)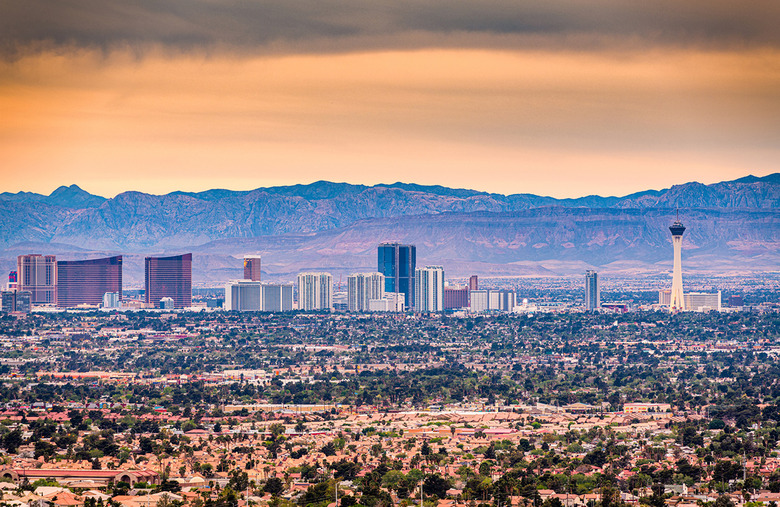 iStock.com/Sean Pavone
A night out on the town in Sin City might be enjoyable for some, but for those looking for a peaceful place to retire, Sun City Summerlin might be more your speed. The community has more than 7,700 homes, four fitness centers, an Olympic-sized pool and three 18-hole golf courses. Residents can also enjoy frequent live theatrical performances and musicals. The price of a two-bedroom, three-bath home at Sun City Summerlin can exceed $800,000.
Encanterra (San Tan Valley, Arizona)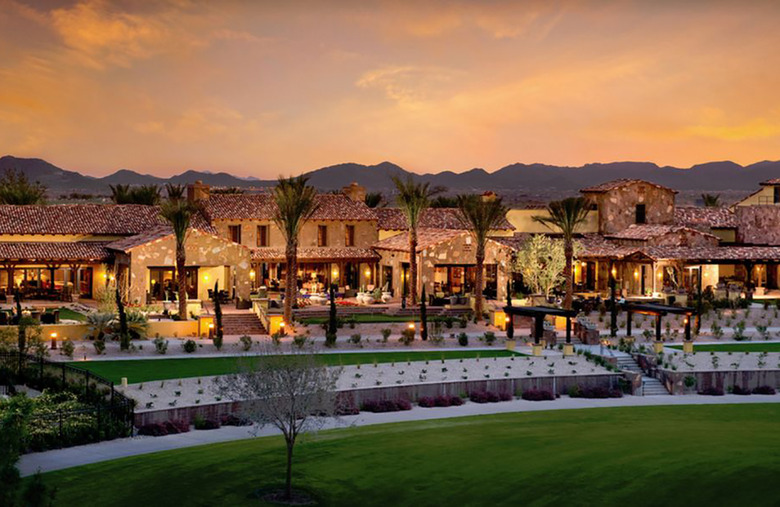 Encanterra a Triology Resort Community/Yelp
Encanterra is an all-ages community with smaller neighborhoods for retirees that are 55 and older. Nestled in Arizona's breathtaking San Tan Mountains and just 45 minutes away from downtown Phoenix, the community boasts an 18-hole golf course, two pools, a private spa, an art studio and a culinary studio. A 1,300-square-foot home at Encanterra can be priced as high as $227,000, while a 2,700-square-foot home costs more than $390.000. The median list price per square foot in San Tan Valley is $126, well below the going rate at Encanterra.
Sarasota Bay Club (Sarasota, Florida)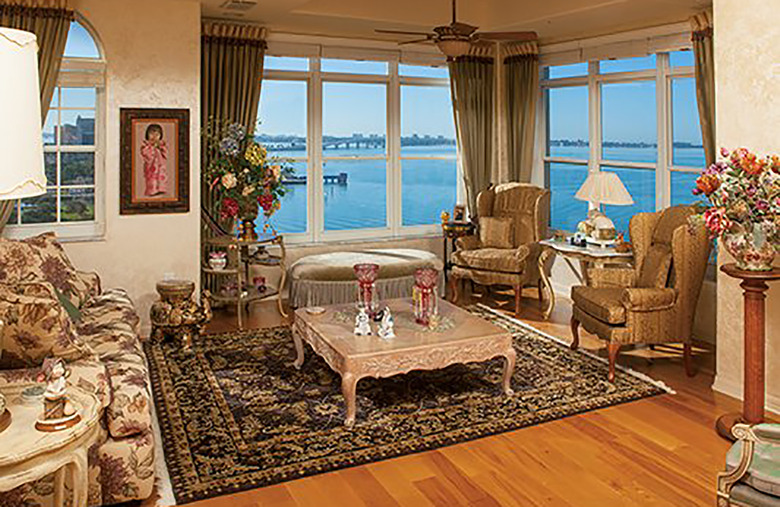 Sarasota Bay Club/Yelp
The Sarasota Bay Club in Sarasota, Florida, is the perfect escape for retirees searching for a warm-weather destination to spend their golden years. Condos in the community can be priced as high as $1.5 million. According to the club, luxury is "enjoying the privilege of choices." At Sarasota Bay Club, residents have plenty of choices. In addition to a 24-hour concierge, housekeeping and breakfast, residents can enjoy a massage therapy studio, a billiards room, an art studio, a woodworking shop and a multi-purpose theater.
Del Webb (Greensboro, Georgia)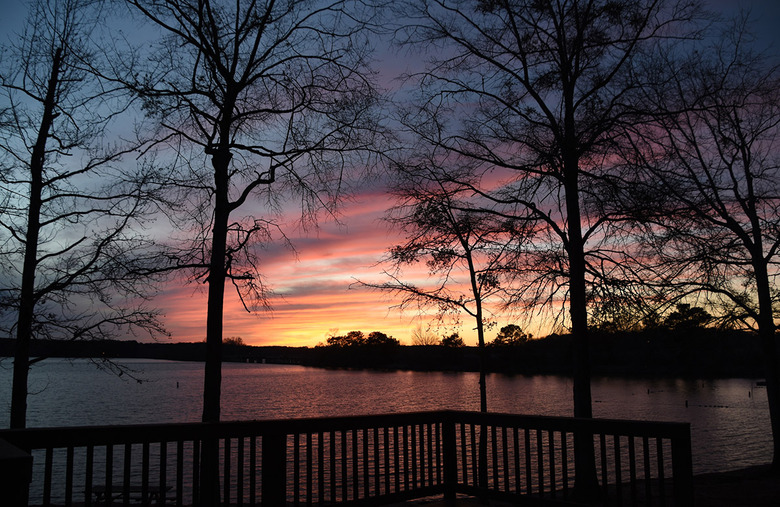 iStock.com/Eric Benz
Located on Lake Oconee and less than two hours from Atlanta, Del Webb is a retirement community with ranch-style homes. The starting price for a three-bedroom, three-bath, 2,743-square-foot home is approximately $400,000 before association and entrance fees. The community offers a variety of outdoor activities thanks to its four tennis courts, pickleball court and croquet field. And residents can take advantage of the community's location on Lake Oconee by fishing, kayaking or boating on the lake.
The Villages (Sumter County, Florida)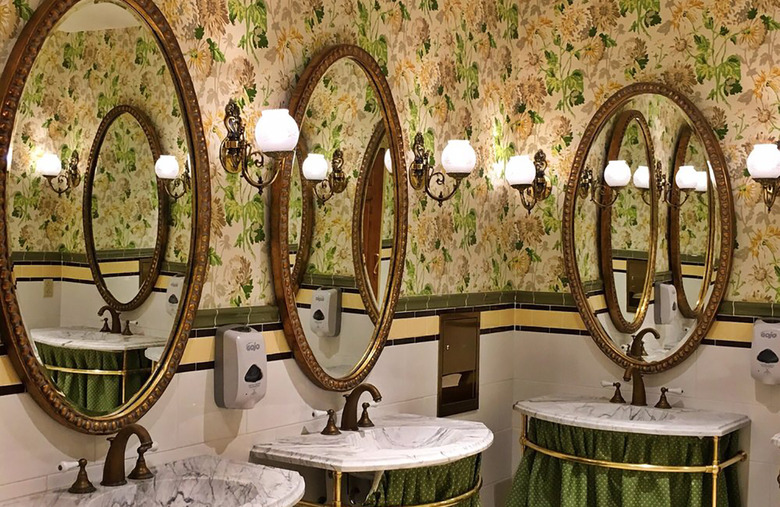 Nine H./Yelp
The Villages functions as a small, independent town in Sumter County, Florida. For outdoor recreational activities, residents can cycle or hike at one of the community parks or trails. And for those with a passion for the arts, painting, pottery, sewing, dancing and singing classes are just some of the available activities. A home at The Villages can start around $160,000. But if residents really want to splurge, the Premier, an area dedicated to luxury homes, has homes that can cost anywhere from $600,000 to $1.2 million.
The Village (Sherman Oaks, California)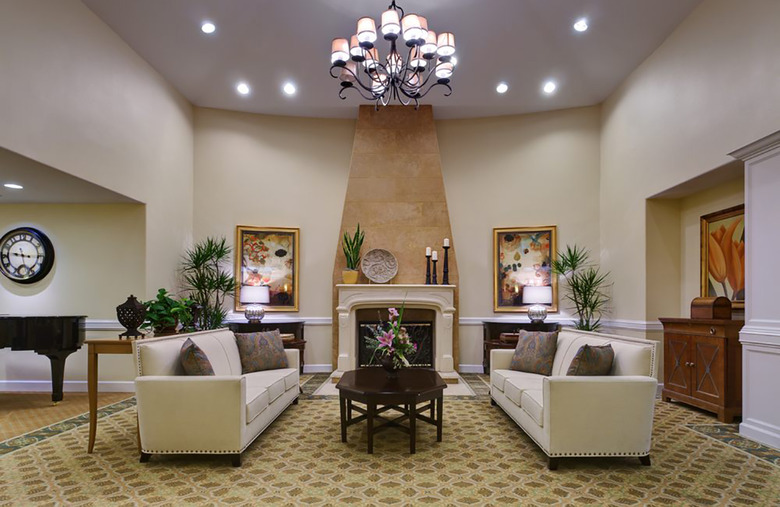 The Village at Sherman Oaks/Yelp
The Village at Sherman Oaks is a retirement community that is rich with activities and amenities. Along with fitness classes, residents can spend time in the library, pool or spa, and each home unit receives a weekly housekeeping service. According to seniorly.com, a platform that specializes in assisting aging citizens find a home, the average monthly cost of a two-bedroom apartment at The Village is around $8,800. That's four times the average monthly cost of an independent living community in California.
Covenant Shores (Mercer Island, Washington)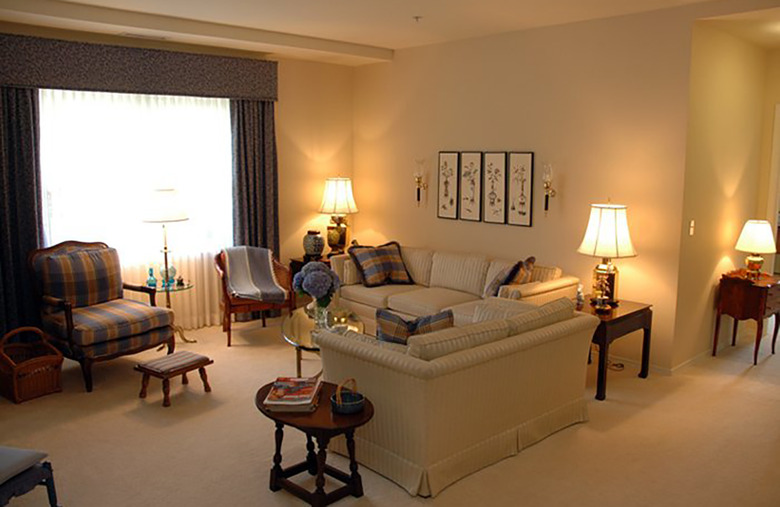 Covenant Living at the Shores/Yelp
Located in Mercer Island, just minutes away from Seattle, is Covenant Shores. Covenant Shores is a 12-acre waterfront retirement community ideal for a retiree wanting to spend their days overlooking the blue waves of Lake Washington. The entrance fee to live here starts at $91,000, and monthly fees start at $1,930.
The Residences at Turner Hill (Ipswich, Massachusetts)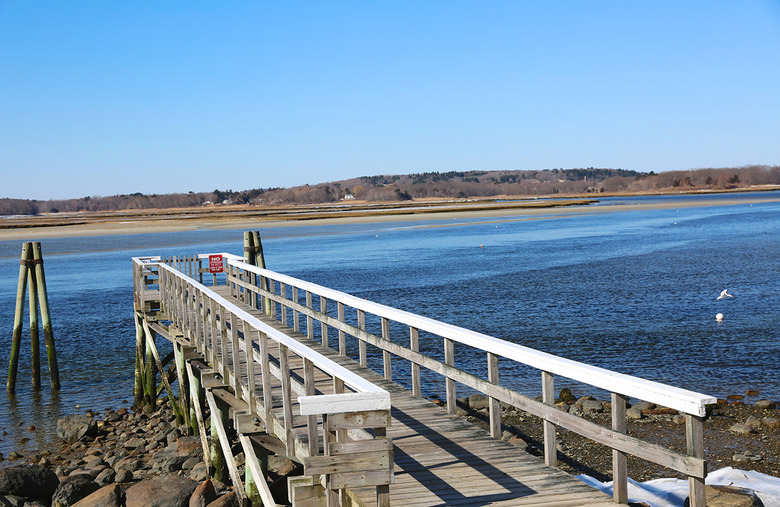 iStock.com/PhotographyPerspectives
East coasters can retire in luxury not too far from home thanks to The Residences at Turner Hill in Ipswich, Massachusetts. This retirement community is divided into four neighborhoods: The Garden, The Village, The Hill and The Fairway. A two-bedroom home can cost more than $800,000. The biggest perk at the community is the 18-hole golf course. And retirees who want a taste of the sweet life but can't afford the community can pay a fee to join the golf club.
The Forum at Park Lane (Dallas, Texas)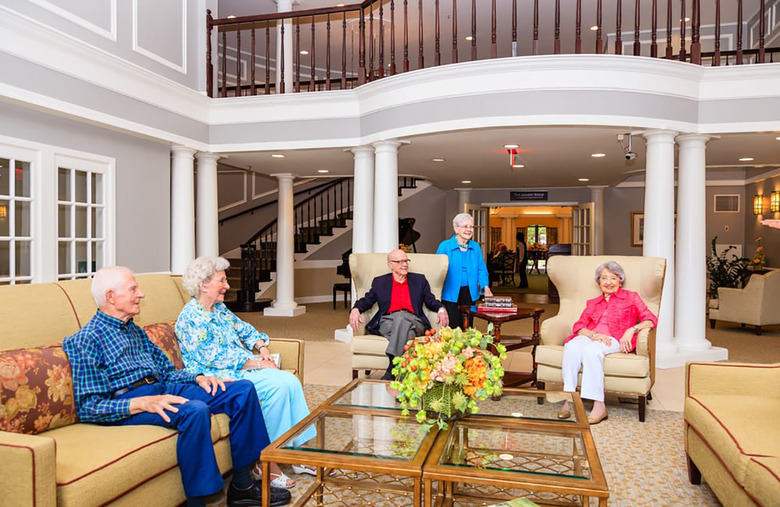 The Forum at Park Lane/Yelp
The Forum at Park Lane in Dallas has an extensive list of perks for its residents, like a beauty salon, a barbershop, in-house doctor visits, housekeeping and a happy hour. Celebrity chef Brad Miller partnered with The Forum to provide guests with signature dishes like sautéed shrimp and pork tenderloin. Independent living rates at The Forum start at $2,700 per month and increase when services and amenities are added.
The Preserve at SaddleBrooke (Tucson, Arizona)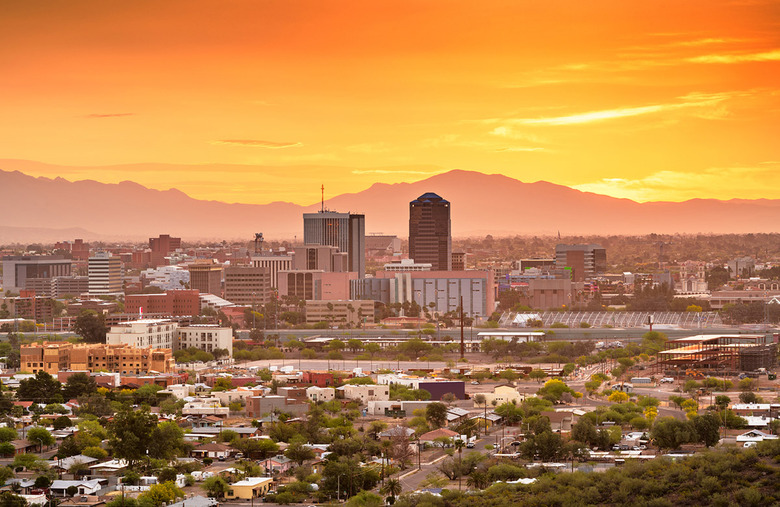 iStock.com/Sean Pavone
With Tucson's Santa Catalina mountains serving as a beautiful backdrop, The Preserve is one of the many Robson Resort communities around the U.S. that offers a life of luxury after retirement. Homes at The Preserve have open concept designs and expanded outdoor living spaces. Prices for a home can range from $500,000 to more than $1 million.
Atria West 86 (Manhattan, New York)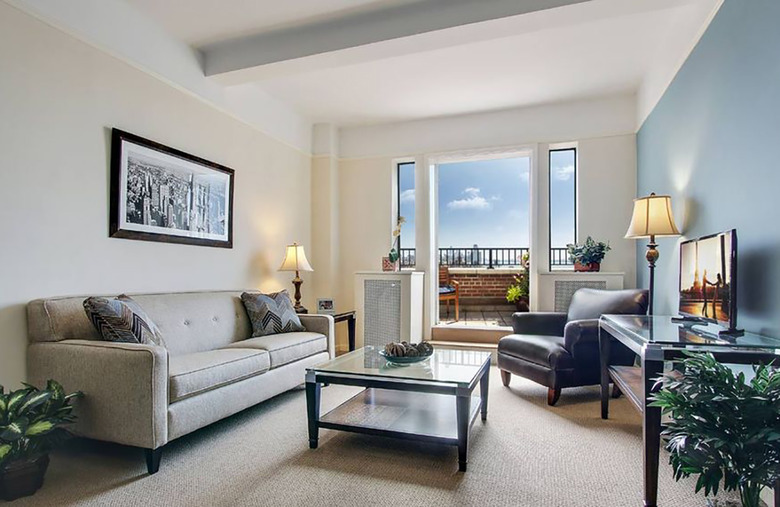 Atria West 86/Yelp
Atria West 86 is located on Manhattan's Upper West Side, one of the places where you can spot celebrities in New York. West 86 residents are offered multiple daily activities such as performances by Juilliard students or French and Hebrew lessons. The building has a rooftop with a fitness center and a penthouse-level salon and spa. Prospective residents can use a Care Cost Calculator to determine how much living will cost at West 86, but the starting price for a one-bedroom apartment is more than $11,000 a month.
Solivita (Kissimmee, Florida)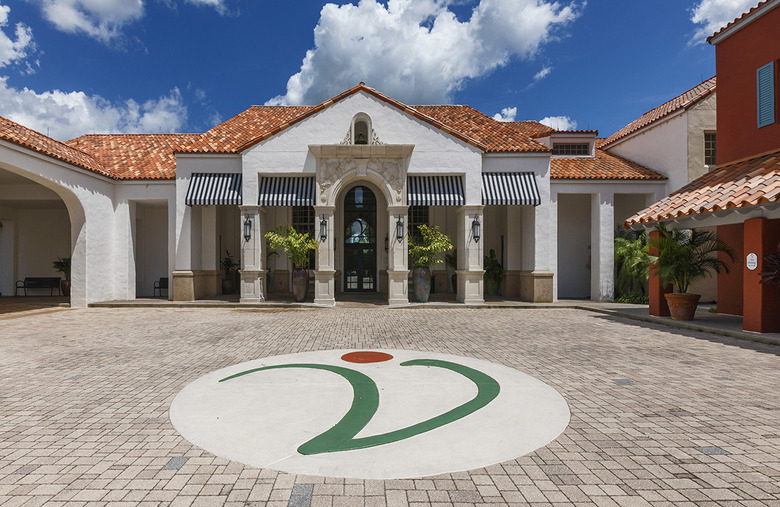 Courtesy of Taylor Morrison
Located in Kissimmee, Florida, Solvita is only 21 miles from one of the happiest places on earth: Disney World. The community has 4,300 acres of greenery and lakes, and two 18-hole golf courses. Solivita caters to residents that are 55 and up, and has a 32,000-square-foot fitness and spa facility dedicated to keeping guests active. The price of a five-bedroom, three-bath home is more than $560,000, and a two-bedroom home is around $300,000. The median home value in Kissimmee, Florida, is $221,100, more than $80,000 less than the price of the smallest home at Solivita.
Sun City Hilton Head (Bluffton, South Carolina)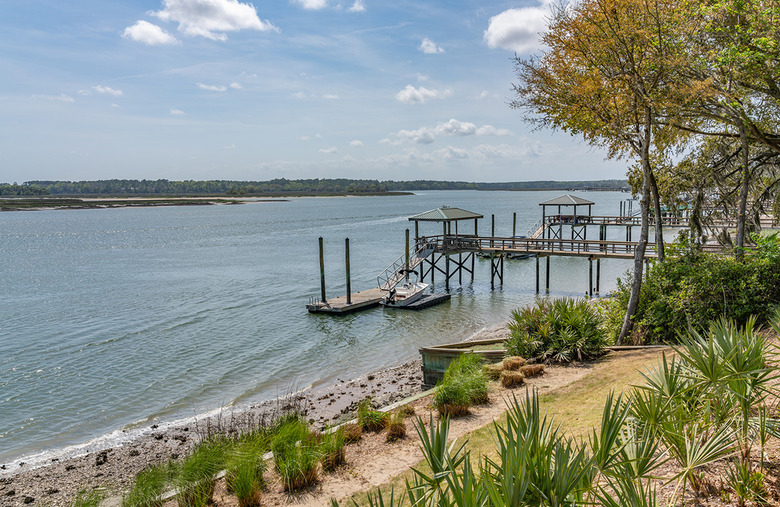 © /Rosemarie Mosteller/Dreamstime.com
In 2018, Sun City Hilton Head was voted the best retirement community for retirees 55 and up by 55places. Residents can spend time at one of the community's pools, fitness centers or tennis courts, or dive deep into a new art class. Some of the community's more than 8,000 homes are priced in the high six figures. There is even a three-bed, four-bath 2,900-square-foot home listed for more than $2 million.
Samarkand (Santa Barbara, California)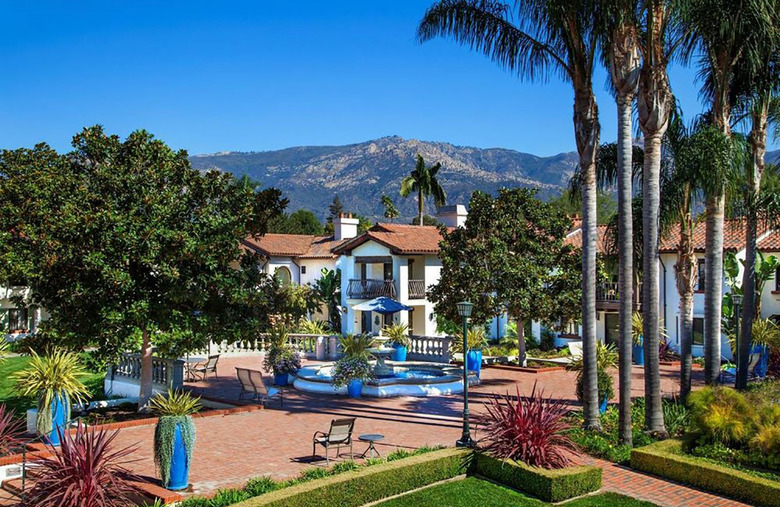 Covenant Living at the Samarkand/Yelp
Covenant Living at the Samarkand in Santa Barbara, California, is a luxury retirement community surrounded by breathtaking views. The community is located between the Pacific Ocean and the Santa Ynez Mountains. Residents can marvel at the beautiful view of a sunrise or sunset behind the mountains or partake in beachfront activities. The median listing home price for a spot in Samarkand is $1.3 million.
The River Walk (Branford, Connecticut)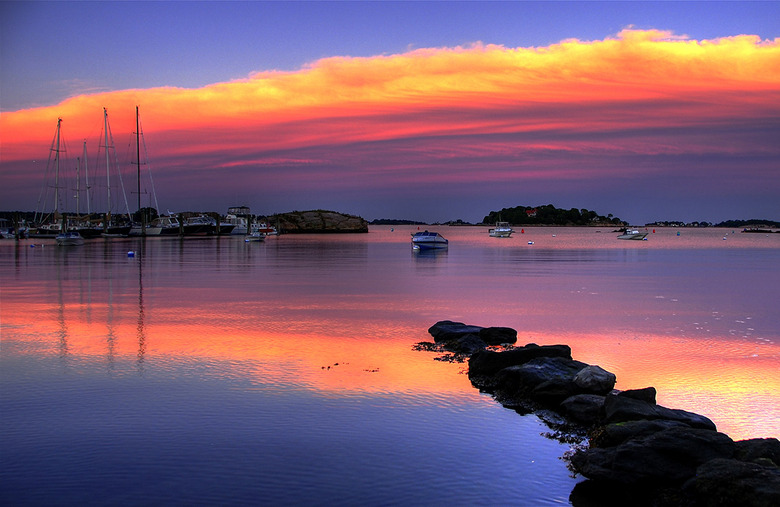 Royalty-free/Getty Images
The River Walk is a 55-and-up community with nearby marinas that gives residents the opportunity to enjoy outdoor activities like boating, fishing and water sports. The price for a home at The River Walk can range from $400,000 to more than $600,000.
Regency at Hualalai (Kailua-Kona, Hawaii)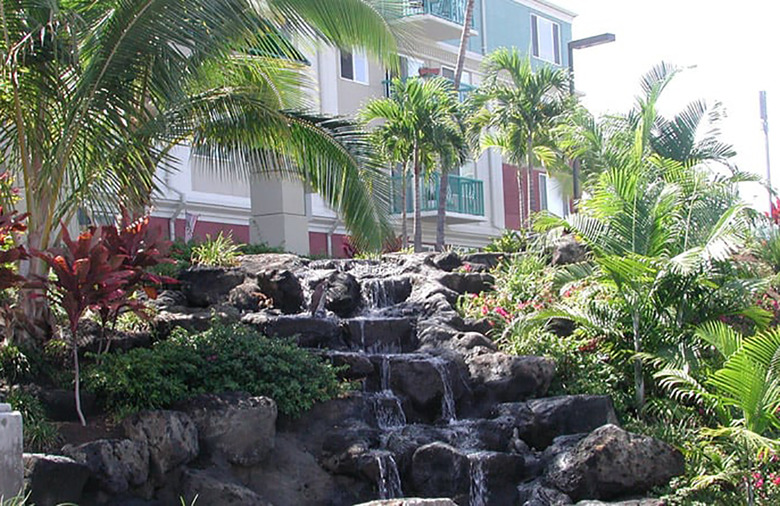 Kyle K./Yelp
Visiting Hawaii is a bucket-list trip for many, but if you're willing to splurge, you can retire in the sunny and warm location, too. The Regency at Hualalai is blocks away from beaches and resorts. Thanks to the warm climate, the resort often hosts a myriad of outdoor events like concerts. The average monthly cost for a two-bedroom is more than $5,000, double the price of the monthly average rate to retire in Hawaii, according to Seniorhomes.com.
First Community Village (Columbus, Ohio)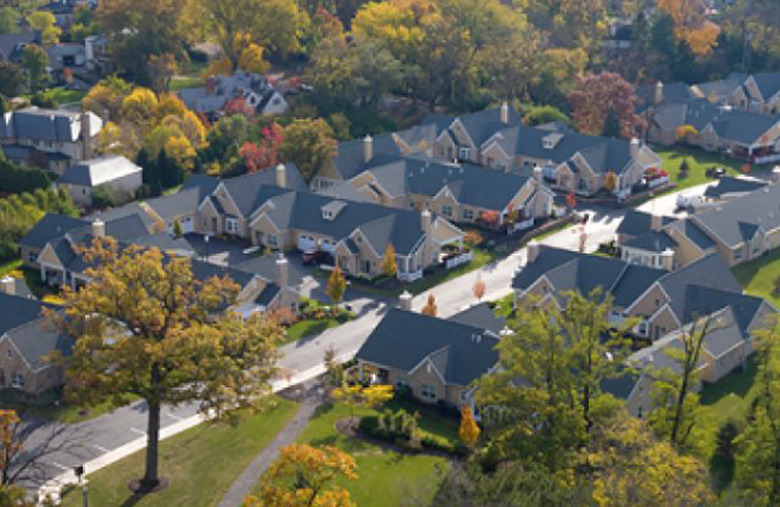 First Community Village/Yelp
First Community Village boasts the title of the "best independent living in Columbus, Ohio." Rent for senior living apartments ranges from $4,600 to $11,285 a month, more than triple the average cost of independent living in Ohio. Residents living in one of the community's Manor Homes have their own state-of-the-art kitchen, two dining options and made-to-order dishes tailored to the orderer by the chef.
Somerset House (Vero Beach, Florida)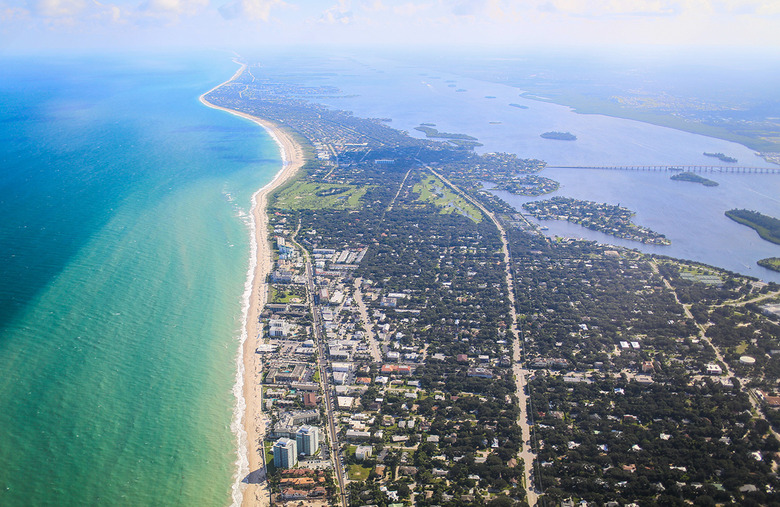 iStock.com/Crystal Bolin Photography
In addition to amenities like chef-prepared meals, on-site therapy and chauffeured transportation, residents at Somerset House in Vero Beach, Florida, have the gorgeous view of the Indian River right from the doorstep of their condo or home. The monthly rate to stay at Somerset House exceeds $7,000.
Valencia Shores (Lake Worth, Florida)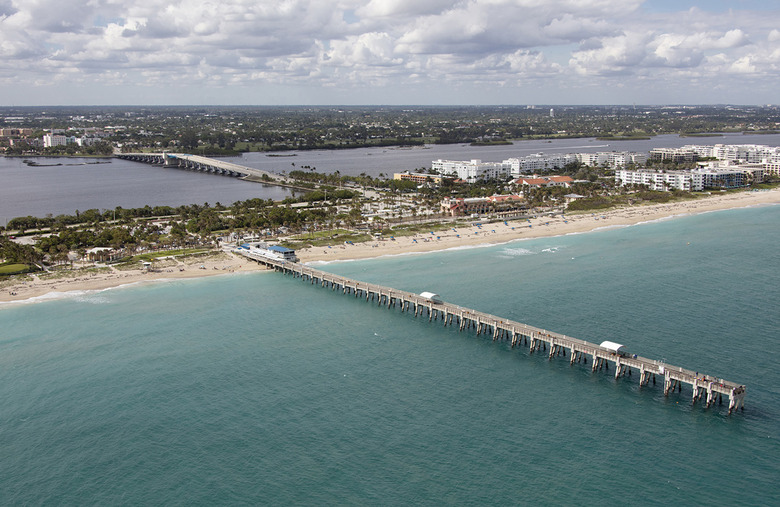 iStock.com/6381380
The price for one of the 1,143 homes in the gated community of Valencia Shores can top $600,000 depending on size and view of the nearby lake. Valencia Shores' amenities include a 30,000-square-foot clubhouse, a beauty salon and an arts and crafts studio.
Vi at La Jolla Village (San Diego, California)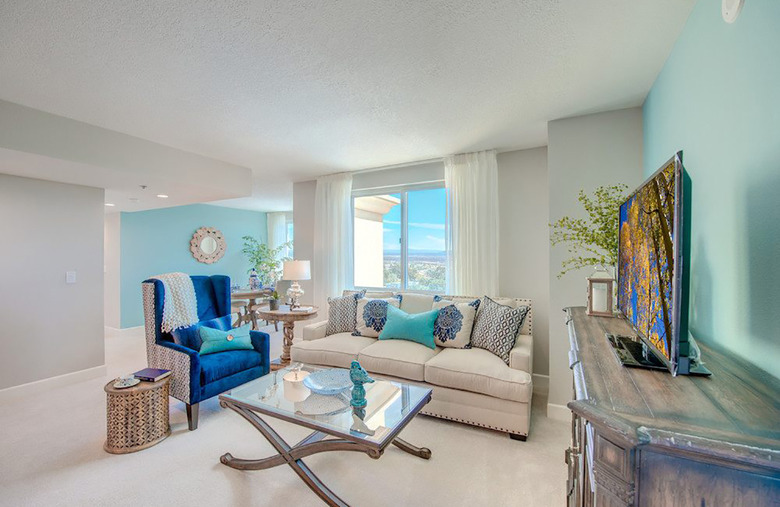 Vi at La Jolla Village/Yelp
Located in San Diego, The Vi at La Jolla Village's motto is to "retire to refinement." Entrance fees to the community can range from $400,000 for a one-bedroom to $1.8 million for a penthouse. In addition to the entrance fee, residents pay a monthly fee that can reach as high as $8,000. For the hefty price, guests can enjoy amenities like on-site pampering, exceptional dining and art classes.
Gavilan (Rancho Mission Viejo, California)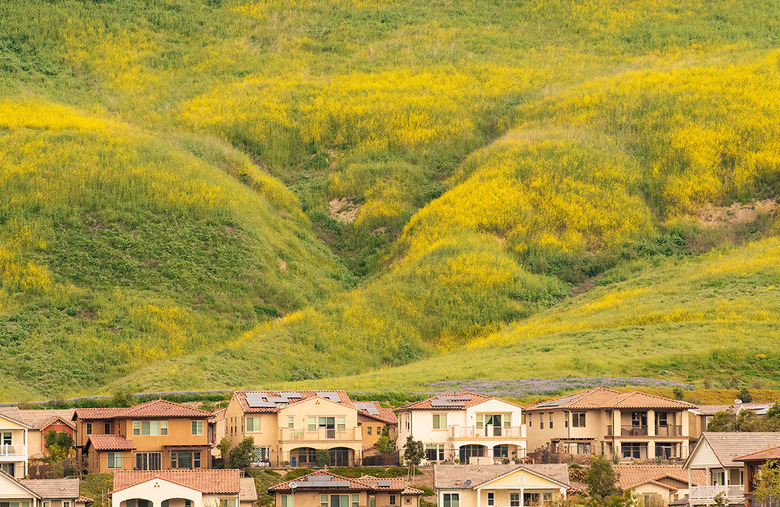 Richard Fitzer/Shutterstock
Gavilan is the perfect location for retirees age 55 and up willing to spend a little extra to live in Southern California. Residents living in the gated, 1,200-home community can spend time at the fitness center, pools or the community farm, where Ranch residents can harvest their own fruits and vegetables. Prices for a home in the community can range from $500,000 to over $1 million.
Isles of Collier Preserve (Naples, Florida)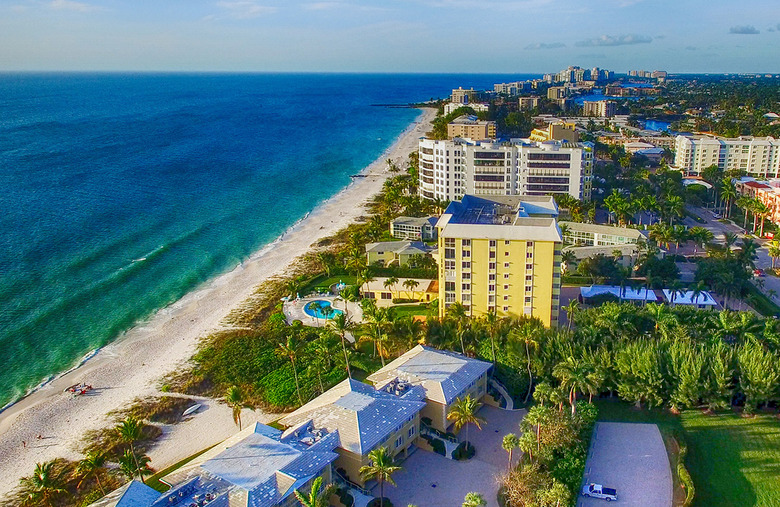 pisaphotography/Shutterstock
Located in Naples, Florida, Isles of Collier Preserve is described as a "resort-style living community with a coastal setting." Residents can spend time at one of the Isles' outdoor pools and cabanas, or catch a bite at the outdoor Overlook Bar & Grill. The price to live in the community can reach as high as $1.8 million.
Kissing Tree (San Marcos, Texas)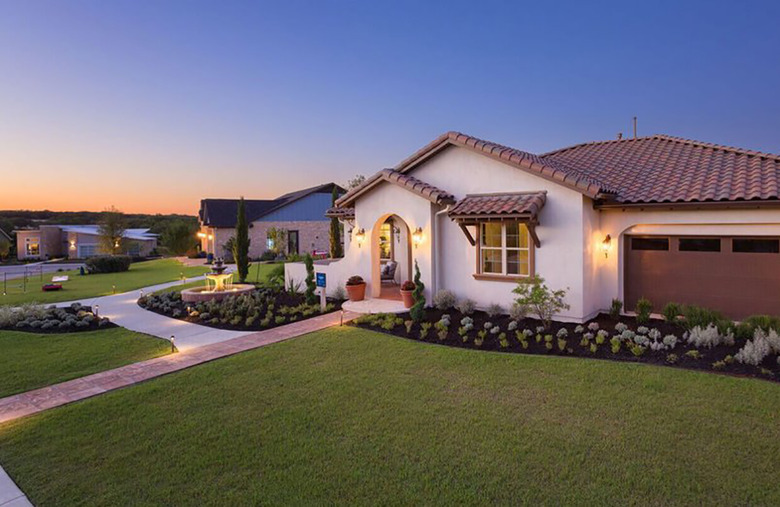 Kissing Tree/Yelp
Established in 2016, Kissing Tree is a newer community for the 55-and-up crowd that provides amenities centered around a clubhouse called The Mix. The community has a Biergarten, horseshoe pits, both an indoor and outdoor pool and 15 miles of hiking trails. It can cost up to $600,000 for a cottage, home or villa in Kissing Tree.
The Vi at Silverstone (Scottsdale, Arizona)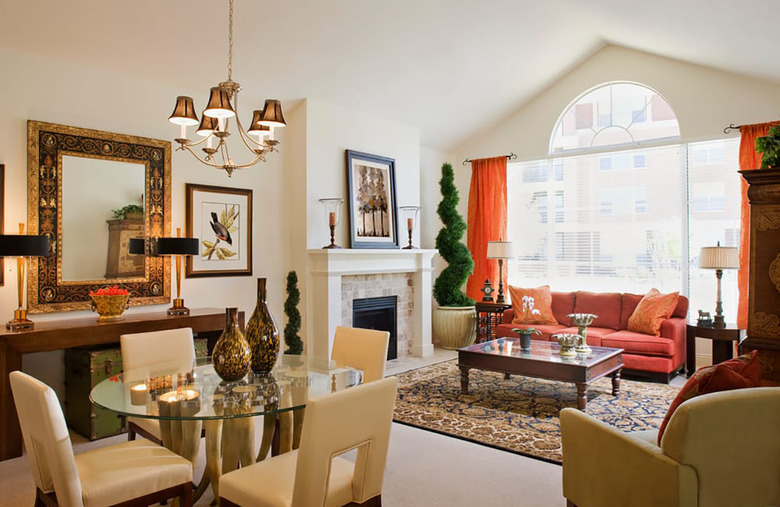 Vi at Silverstone/Yelp
The Vi at Silverstone is a 33-acre community with indoor and outdoor saltwater pools, an 18-hole putting golf course and daily fitness courses, among other amenities. Entrance fees can reach as high as $1.1 million, and monthly fees can surpass $6,000.
Riviera at Freehold (Freehold Township, New Jersey)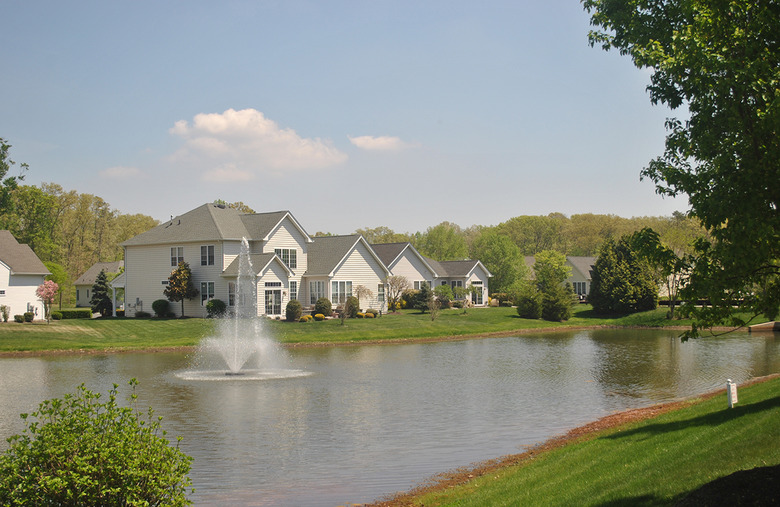 Courtesy of Art Reiman/55 Plus In Monmouth
The Riviera at Freehold is a 55-and-up community located in New Jersey. The community has 300 single-family homes. A two-bed, two-bath, 2200-square-foot home costs more than $470,000, over $100,000 greater than the median average price for a home in Freehold, New Jersey. The Riviera has an 11,000-square-foot clubhouse with a fitness center, indoor pool and spa, aerobics studio, ballroom, library, crafts studio and more. And fans of outdoor activities can enjoy the outdoor pool, tennis, bocce ball and shuffleboard courts and miles of walking and biking trails.
The Rio Verde Country Club (Rio Verde, Arizona)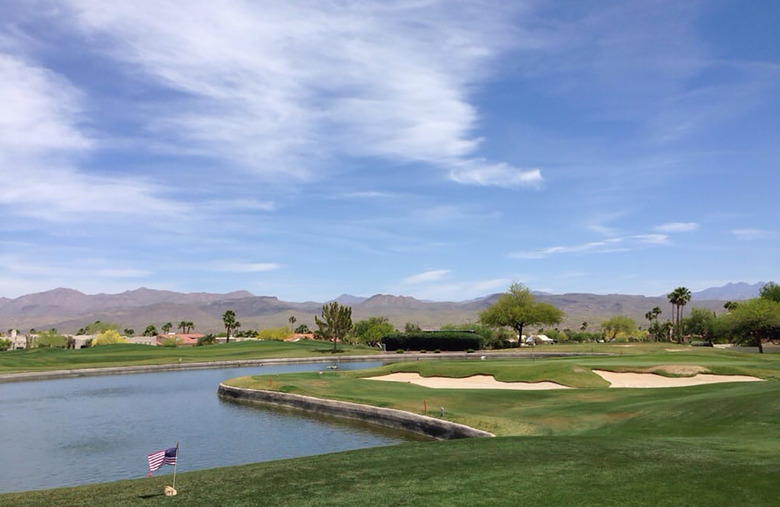 J.D./Yelp
The Rio Verde Country Club is a retirement community designed for active retirees hoping to maintain that lifestyle. The community has several courts for activities like pickleball and tennis, and horseback riding is a popular activity amongst residents. Short-term residents can rent a home in the community, and long-term residents can stay in one of the 980 custom-built homes, town-homes or villas for a price up to $1 million.
On Top of the World (Ocala, Florida)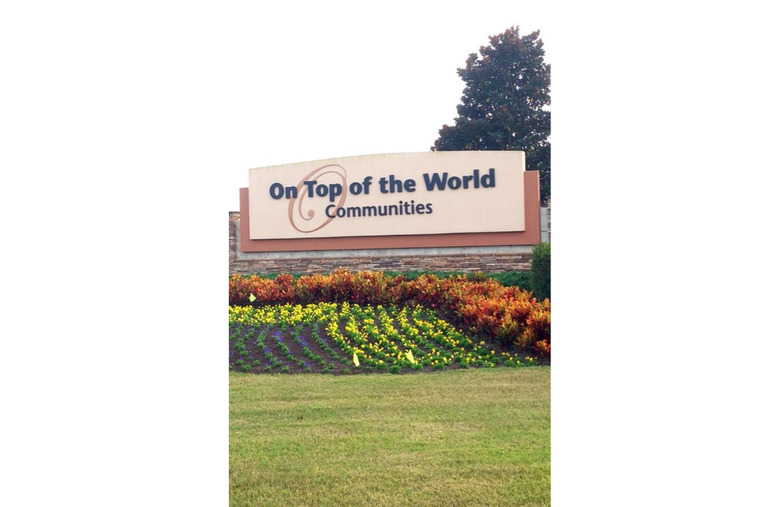 Georgie M./Yelp
On Top of the World is a family-owned gated community with amenities like three fitness centers, tennis and pickleball courts, indoor and outdoor pools, and a radio-controlled airplane-flying field. On Top of the World offers different home designs, like cottages or standard homes with garden paths and brick driveways. It was voted the best 55-plus active adult community of 2019 by 55places.com. Prices range from around $180,000 to more than $390,000 for a two-bedroom, two-bath, 1,200-square-foot home, a sum more than the average home price in Florida.