This Is The Number-One Tip For Riding The Most Rides At Disney, But Is It Worth The Hype?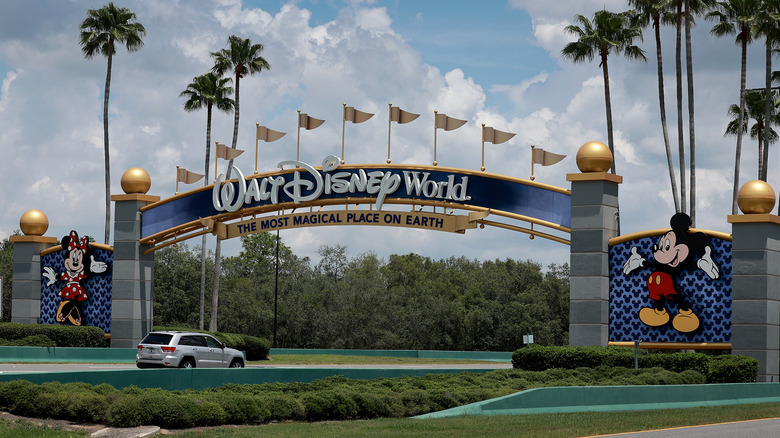 Joe Raedle/Getty Images
Vacations to Disney World require a lot of forethought and planning. Because it's a vacation that involves a lot of time and money, vacationers are always looking for ways to get the most out of their trip to "the most magical place on Earth." One of the most common questions guests have is wondering how they can ride the most rides during their visit. Sure, you can learn how to use Genie+ to make skip-the-line ride reservations, or use the My Disney Experience app to enter a virtual queue. But most guests want the simplest way to maximize their ride time.
One of the most common tips for maximizing rides while skipping the headache of Genie+ and Lightening Lane is called rope drop. Rope drop involves strategy and timing to make the most of your day before the parks become too crowded and wait times become unmanageable. Taking advantage of rope drop can make a difference in how many rides you can accomplish in one day.  
What is rope drop, and how do you do it?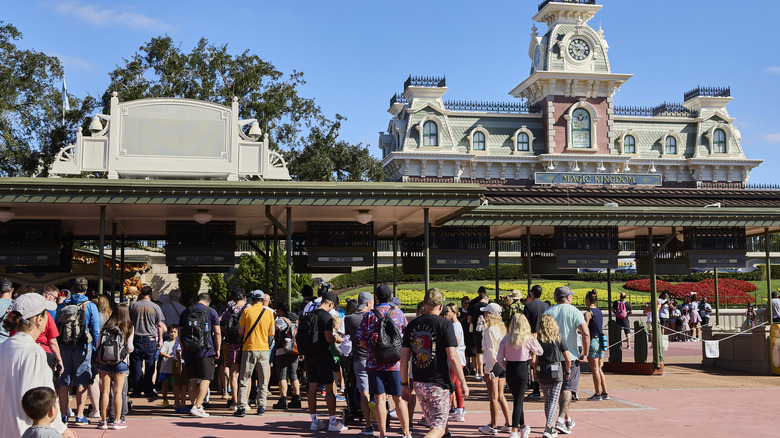 Bloomberg/Getty Images
The term "rope drop" is an unofficial term for the time the Disney World theme parks open to the public. Guests staying on property at Disney hotels (and a few "good neighbor" hotels) can even enter the parks 30 minutes earlier than their official opening time. This advantage is called "early theme park entry" and works similarly to rope drop. Vacationers who want to be some of the first in line for rides can wait outside the park entrance before it opens for the day.
Based on previous experiences, the cast members working at the front gates sometimes allow guests to enter the park before the official opening time. At Magic Kingdom, we waited behind a rope barrier on Main Street, U.S.A., for the park to open and allow us to walk to our first ride. In other parks, we have waited outside a ride queue until park opening before being allowed into the queue for a ride. Your experiences may vary. 
Is rope drop actually worth it?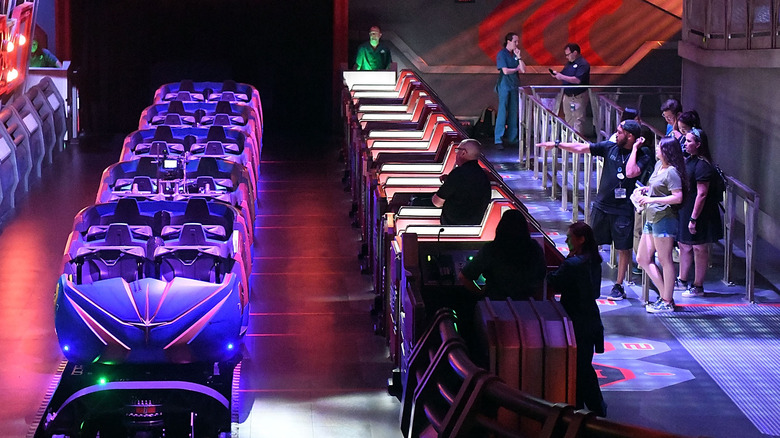 Gerardo Mora/Getty Images
While it is true that being one of the first guests to enter a Disney World park has its advantages, it is also true that this planning tactic may not be for you. Trying to rope drop may sound like a terrible option if you or your family are not early risers. For example, Disney's Animal Kingdom often opens at 8 a.m., which typically means that early theme park entry begins at 7:30 a.m. Early mornings on a Disney vacation can be tough, especially if you or your party close a theme park down the night before.
Ultimately, whether you consider rope drop worth it will depend on your goals. If you want to maximize your time, then it's something to consider; if you want to be leisurely and go with the flow, then rope drop might not be for you.
Being at the theme parks when they open does not always guarantee low wait times or every ride being open, either. Sometimes rides are down for various reasons and will not open until later in the day. You also need to be aware that hundreds of other visitors could be trying to arrive during rope drop, too. Don't worry about missing out if you'd rather sleep in on vacation. You may find that arriving at the parks later in the day and staying until close for one last ride may fit your plans even better than waking up early.