This Fridge Staple Is A Must-Have For Staying On Budget On Your Next Road Trip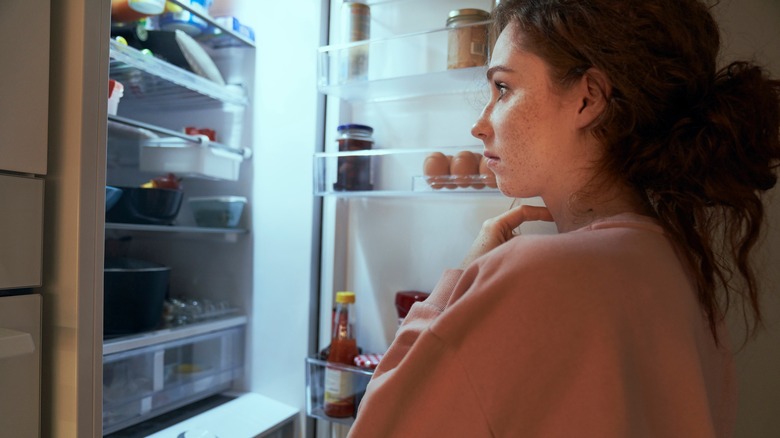 gpointstudio/Shutterstock
When you're headed out on the road trip of a lifetime, there are any number of things you might want to put on your packing list. Sunglasses? Check. Spare tire? Check. First-aid kit? Check. Oh, and don't forget your driver's license, obviously.
Maybe you're ahead of the curve and have already stocked up on road maps and/or downloaded an offline Google Map to avoid getting lost. GPS is another one of the bare essentials, but as your packing list gets longer, consider bringing one other essential item if you're traveling on a budget. It's something you can often find right in your own refrigerator.
We're talking about a water jug. Not a water bottle, but a jug to refill the bottles you might be keeping in your vehicle's drink holders. It's usually cheaper, even at gas stations where there's a price markup, to purchase a gallon jug as a refill rather than buying a new water bottle every time you reach the last drop of one. It might seem like a trivial expense, but the price of water bottles can really add up depending on how much you drink daily, how long you're going to be on the road, and how hot it is where you're driving.  
Go with a gallon jug of water and thermos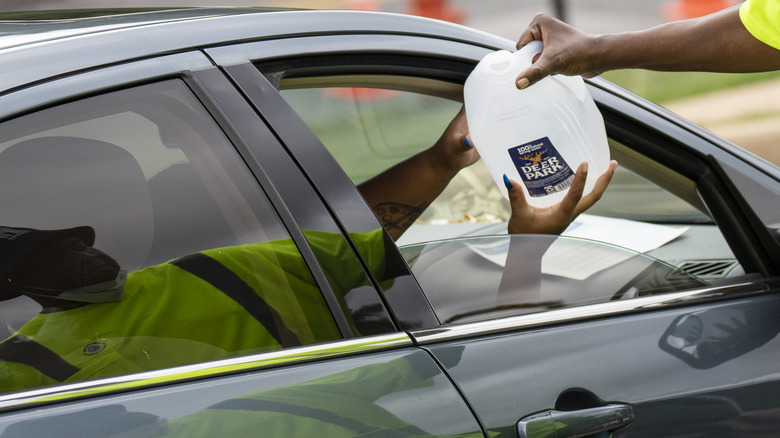 Drew Angerer/Getty Images
With a gallon water jug, you'll buy yourself a little more time before you have to find another rest stop or convenience store on the road. Have your navigator on water duty, doing refills with the jug, and you may never have to stop unless it's for gas, food, or a bathroom break. (You might need one after all the water you've been drinking). It's important to stay hydrated, and packing a box of water bottles you've bought by bulk will only take up more car space.
To keep your water cold and your life eco-friendly (as much as it can be when relying on gas), you might want to forget about plastic bottles altogether. Sure, you could pack an ice cooler and keep the bottles or jug cold that way, but a thermos with ice in it will keep your water cold just as well. It doesn't have to be the actual Thermos brand or even the Tervis brand, which has gained much popularity on the East and Gulf Coast as a heavy-duty, double-walled solution to insulating drinks. You just want something like a tumbler or travel mug that will keep your water cold.
Buying a water jug cold and using it to refill an insulated bottle is better for the environment and better for your budget. Keep it in mind for your next road trip, and you may be surprised how much extra pocket change you have left over.