Connect With Your Family's Roots With This Ancestry Travel Trend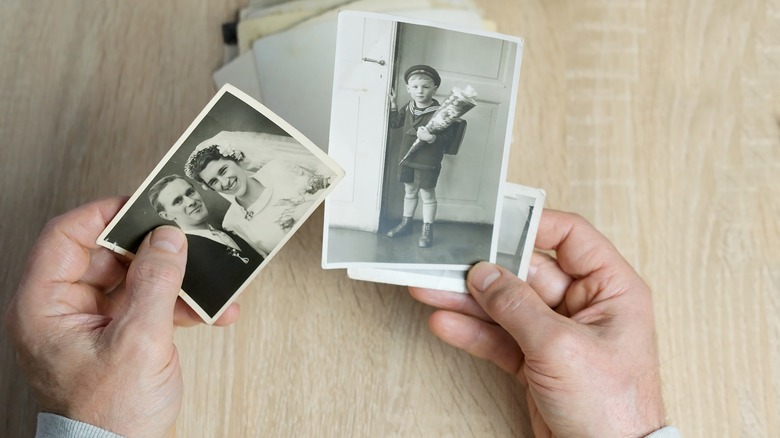 Kittyfly/Shutterstock
Fans of "The White Lotus's" second season will remember when Dominic Di Grasso, played by Michael Imperioli, and his on-screen father and son decided to explore Italy in search of their family roots on a heritage-inspired adventure. Far from being just fiction, however, heritage tourism is on the rise. A style of travel whose main goal is to take travelers back to their ancestral roots, heritage or ancestry tourism has become a popular way for people to trace back their lineage and learn more about their family's story — not just the stories of a far-off destination.
In fact, a 2019 study by Airbnb in partnership with 23andMe, a popular genealogy site, reported that in a poll of 8,000 people from eight countries, more than half of the Americans in that poll had traveled to at least one of their ancestors' countries in search of their history. All this while taking the time to immerse themselves in local customs, discover family traditions, and build a deeper connection to their roots that they might not have formed otherwise. And who knows? A trip like this might also be the ideal opportunity to reconnect with living relatives. Let's just hope it ends better than it did for the Di Grassos.
It all starts with some research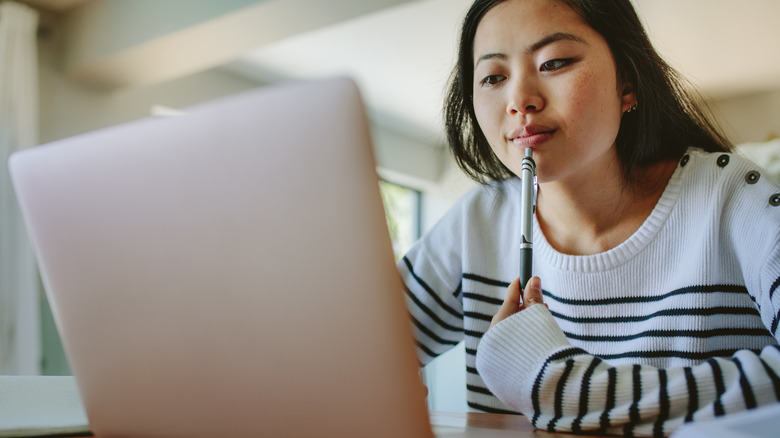 Jacoblund/Getty Images
Before you pack your bags, it's important to note that ancestry travel starts at home. Whether you start by researching your last name or hitting up your local library in search of genealogy records, understanding your lineage is the first step. Nowadays, popular websites like 23andMe and Ancestry.com offer paying users the opportunity to look into their family tree. Once they've accessed this foundational information, users can then delve even deeper by accessing the sites' archives and databases of historical documents and records. In some cases, these resources can go as far as throwing out detailed information like birth and death certificates, land ownership documents, or even old photographs. In fact, Ancestry.com even has detailed records of immigrants who came into the United States through Ellis Island, which provides a treasure trove of data for people in the United States seeking their roots.
Plus, with the added help of at-home DNA testing, these companies can further narrow things down. That means possibly pinpointing exactly where your family came from and even identifying specific towns and landmarks that might have significance to you and your family's story. All of this combined can ultimately make it easier for you to start planning your vacation to wherever it is history might take you.
Reconnecting with the past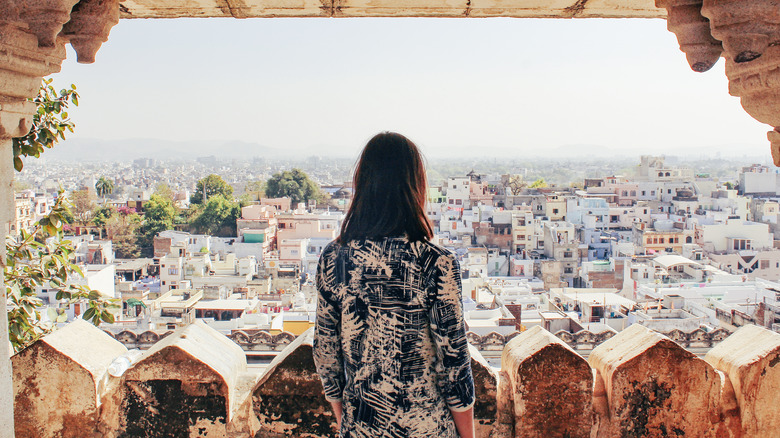 Solstock/Getty Images
Once you've hopped online to discover your ancestry, the next step is to start planning your travels. Luckily, if you're still a little lost as to where to begin, there are plenty of dedicated companies and tour operators out there who are more than qualified to plan the trip for you. Creating a personalized itinerary that can take you anywhere — from where your relatives are buried to the church they frequented or the land they called home — these companies take matters into their own hands to ensure you get the most out of your trip. Because, at the end of the day, ancestry travel isn't just about checking out the landmarks — it's about embracing where you come from.
For example, Ancestry.com currently offers a Heritage Tourism program that checks all the boxes. From tailor-made personal heritage tours to ancestral home visits and genealogy cruises, it's a fun way to see where you and your family came from. Then, there's California-based tour company Classic Journeys. Their heritage tour also includes a personalized itinerary that pairs visitors with local guides who will take them deep into the local culture. And, for those with Jewish ancestry, Birthright Israel offers a free, 10-day trip for qualifying travelers between 18 and 26 years old. Last, there's the luxury travel agency The Conte Club. With the help of their travel experts and direct access to local knowledge, their team will take care of everything for you — from accommodation to local transportation and beyond.