What To Be Aware Of As A Tourist Visiting Venezuela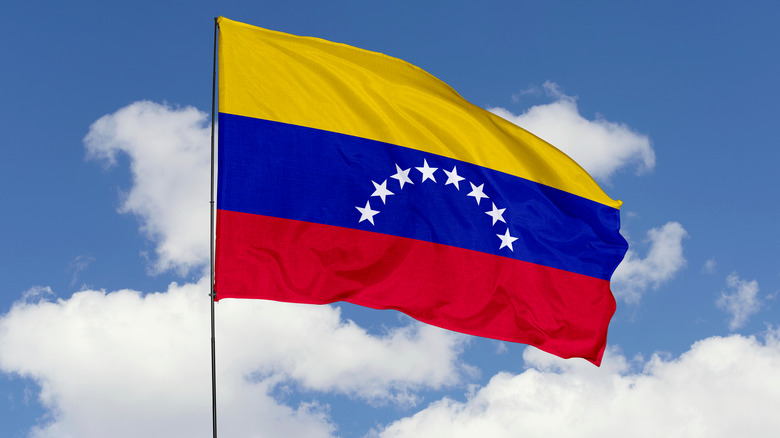 Tatohra/Shutterstock
Venezuela is a South American nation that many intrepid travelers dare not go. Constantly barraged with political and social conflict, a visit to Venezuela imposes high risk. However, with high risk often comes high rewards, and Venezuela is no exception. The country has pristine beaches like the ones at Los Roques archipelago, the world's tallest waterfall at Angel Falls, and a top-notch food scene in the capital of Caracas, but unfortunately, because of Venezuela's current instability, there have been food shortages, hyperinflation, human rights violations, and little resolve when crime occurs.  
Because of several ongoing issues, Venezuela remains one of the more difficult countries to travel to, and at the time of this writing, the U.S. Department of State has a "do not travel" advisory for Americans citing "crime, civil unrest, kidnapping, and the arbitrary enforcement of local laws," along with "wrongful detentions, terrorism, and poor health infrastructure." For those who are curious enough to forego the risks and travel to Venezuela anyway, it is indeed possible, but there are several precautions to take both before traveling and during. If you are a hungry traveler who's interested in heading to this jewel of a nation for its natural beauty, delicious food, and lively culture, one blogger at Travel off Path says traveling to Venezuela is doable and worthwhile. 
Know before you go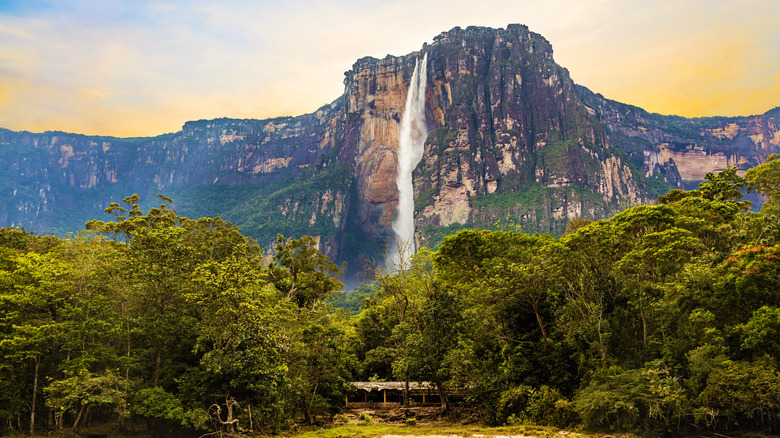 Gummybone/Getty Images
Not only is traveling on the ground in Venezuela difficult (more on that later), but getting there tends to pose challenges, as well. While obtaining a visa to visit Venezuela is not impossible, it can be a lengthy process for some travelers. Obtaining a visa on arrival is not a possibility when visiting Venezuela. Instead, U.S. citizens specifically should apply for a tourist visa at least 90 days prior to travel. The Venezuelan embassy and consulates in the United States are not open, so you must contact the Embassy of Venezuela in Washington to apply for and process your visa. Simply send an email expressing your desire to travel to Venezuela as a tourist and determine what the current requirements are. While conditions are ever-changing, it is typically normal for a visa to cost at least $30.
While travel insurance is not required, it's highly recommended when visiting Venezuela. Insurance is particularly helpful since there is currently no Embassy assistance on the ground in Venezuela, with the nearest one being in Colombia. It is also wise to have an exit ticket out of Venezuela to show proof of return, and it is advisable to have all hotel and accommodation information booked (as opposed to winging it), so you can fill out any necessary paperwork upon arrival. 
What to expect when there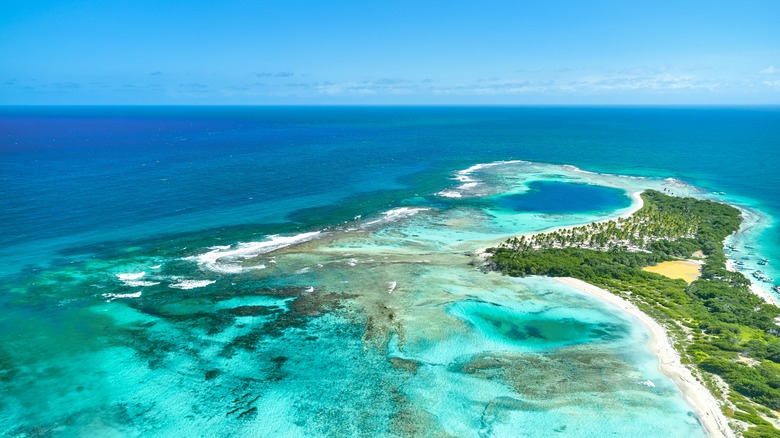 rjankovsky/Shutterstock
If you plan to visit Venezuela, there are several precautions you must take when on the ground. Venezuela has high crime rates, but just like anywhere else in the world, there are certain controllable factors that can reduce the risk. Walking around and looking lost is going to make you an easier target for crime. Wearing flashy jewelry or holding a big camera (or even a cell phone) will increase the likelihood of standing out as a tourist. It's important to stay extremely vigilant, and it is recommended not to travel at night, especially by an unlicensed taxi. While the official currency is the Venezuelan bolívar, NPR has reported that the U.S. dollar is widely accepted.
It's important to leave all valuables stowed away safely in your accommodation, and advisable to keep different forms of money in various places. For example, carry your debit card in a secured pocket or fanny-pack or backpack, and leave one credit card back in the room. It also does not hurt to keep cash safely locked away in your room. Having a local contact in Venezuela is also going to be helpful. A great way to do this is by booking your first few nights through an Airbnb, so you can learn the ropes of Venezuela from a local's advice. Safe to say, these are precautions that don't hurt when traveling anywhere but are especially helpful in Venezuela.