Fall In Venezuela Is Perfect For Outdoor Adventure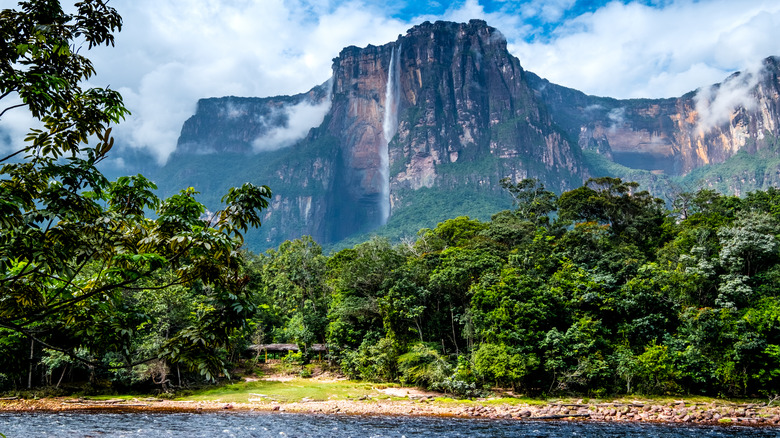 Douglas Olivares/Shutterstock
Located in the northern portion of South America on the Caribbean Sea and Atlantic Ocean, Venezuela enjoys a great deal of geographic diversity, making it a coveted destination for outdoor enthusiasts. Stunning natural sites include Angel Falls, the world's tallest waterfall at more than 3,000 feet high, as well as Lake Maracaibo, the biggest lake on the South American continent. Venezuela is also home to the Orinoco River Basin, as well as portions of the Andes Mountains and the Amazon Rainforest. The country's many national parks include Canaima National Park, a designated UNESCO World Heritage Site, and of course, we can't forget Venezuela's incredible beaches.
Each destination comes with its own variety of outdoor activities. The water areas will offer the chance to participate in sports such as fishing, diving, kayaking, canoeing, and windsurfing. Meanwhile, the mountains offer opportunities for hiking and paragliding. Bird lovers and other wildlife admirers will find plenty to see across the country, from the mountains to the jungles to the rivers to the grasslands. With its staggering range of scenic destinations and recreation opportunities, you might be asking yourself: When is the best time to visit Venezuela in order to fully appreciate the beautiful country's outdoor activities?
When to go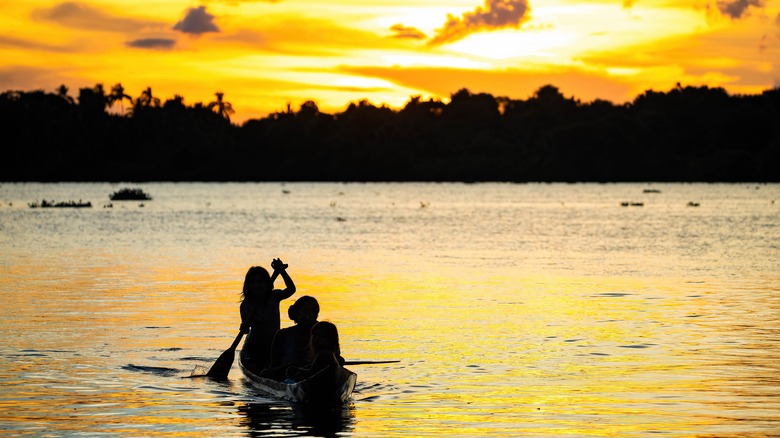 Photo Spirit/Shutterstock
Venezuela's largely tropical climate means that 90% of the country has an average yearly temperature of 75 degrees Fahrenheit and above. Temperatures don't fluctuate widely with the seasons, but there is a wet season (May through October/November) and a dry season (December through March/April). However, different elevations and regions can influence the temperature and chances of rainfall. For instance, the mountains will be cooler, and the coastal regions will be more likely to see precipitation, especially during summertime.
According to The Planet D, it's best to see Angel Falls during the wet season, as the waterfall will be more impressive. November is ideal for hiking, as the wet season is drawing to a close and temperatures are relatively warm. Meanwhile, in the capital city of Caracas, the warmest months are March, April, and May. Finally, if you're heading to the grasslands (aka Los Llanos), you'll have the best chances to appreciate the local flora and fauna in October.