A New Survey Declares One Airport The Most Stressful In Europe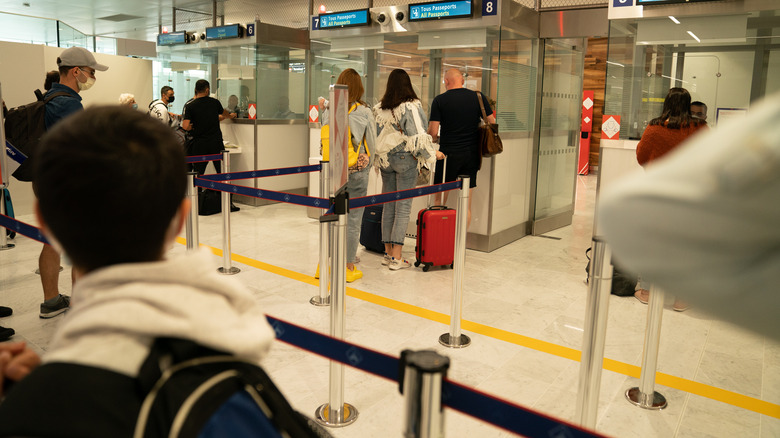 Hayk_Shalunts/Shutterstock
There's no denying that France is one of the most popular destinations around the globe, and that Paris is particularly a big draw. With Paris being such a major hub, it comes as no surprise that France's largest airport, Charles de Gaulle International Airport (CDG), is technically located in Paris. However, there's a bit of stretch to that truth, as the airport is a whopping thirty-five kilometers, or roughly twenty-three miles, from the city center. While twenty-three miles doesn't seem like too far a distance if you're in a small town, in a major city like Paris, that translates to between one and two hours driving. That is hardly where the headaches stop when it comes to traveling in or out of Charles de Gaulle International Airport, an airport ranked via survey opinions as one of the most stressful airports by Stress Free Car Rental, per TimeOut.
Not only is the airport far from the city itself, but navigating within Charles de Gaulle can often cause some stress. Terminal One, a major terminal for international flights is split into five levels, adding extra stressors to navigating the already hectic airport. If you find yourself needing to travel in or out of Charles de Gaulle International Airport in Paris, there are a few factors you'll want to consider before you go.
Logistics of getting to Charles de Gaulle (and how much time to account for)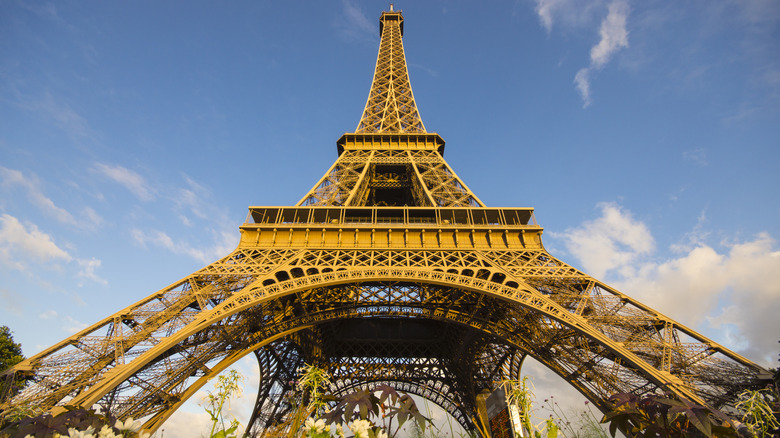 Kryssia Campos/Getty Images
The easiest way to get to Charles de Gaulle Airport from the city center, or vice versa, is via public transportation. Take the metro to the Opéra station. From there, connect to the RoissyBus shuttle. You can purchase tickets ahead of time online, or directly on the bus (and, yes, you can use a credit card). With typical traffic, the RoissyBus to the airport takes around 45 minutes, but with heavy traffic, it can easily take over an hour. The key here is to leaving at least four hours before your flight, giving yourself ample time.
Taking a taxi is an option, but an expensive one, costing anywhere from 35 euro to 62 euro depending on where you are going. You can book a taxi through Bolt, Uber, or a private car in advance through Booking and be sure you know which terminal you need to get to since it can be a long walk if you're dropped off at the wrong one. Additionally, you can opt for a commuter train or a high speed train that will take you directly from the airport to many destinations in France. 
Once at the airport, your best time-saving bet is to check in online and only travel with carry-on, but if you need to drop a bag, give yourself at least an extra 45 minutes. Getting through security varies on time (though there are ways to get through airport security faster), but since Charles de Gaulle is such a major hub, it's safe to assume there will be long lines. Note that if you want to enjoy any of the airports lounges, you must first pass through security.
Alternative options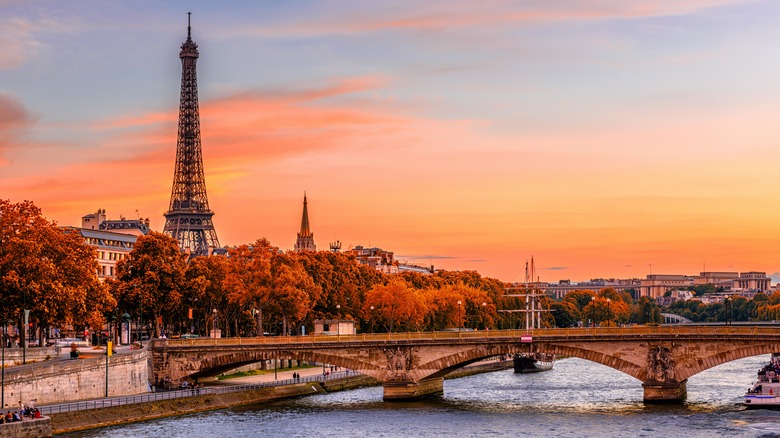 Catarina Belova/Shutterstock
If you are flying in or out of Paris, most likely you're going to end up at Charles de Gaulle International Airport somewhere along your journey. However, if you are able to, check out other options. There is another airport in Paris (Paris-Orly), but flights are less frequent. If you are to fly in or out of Paris-Orly, however, know that it's only about a 25-minute drive to the city center (with typical traffic) as opposed to over an hour. 
Better yet, if you're traveling within Europe, stick to trains. Train systems in Europe are quite efficient, in most cases, more so than flying. Many trains in Europe are high-speed and can be accessed through Trainline, so though the distance might seem far, you can travel from places such as London to Paris in about two hours. To put that into perspective, that's almost as long as it takes you to travel from the city center of Paris to Charles de Gaulle Airport! Plus, trains are much more environmentally-friendly.