Swap New York City For This Popular European City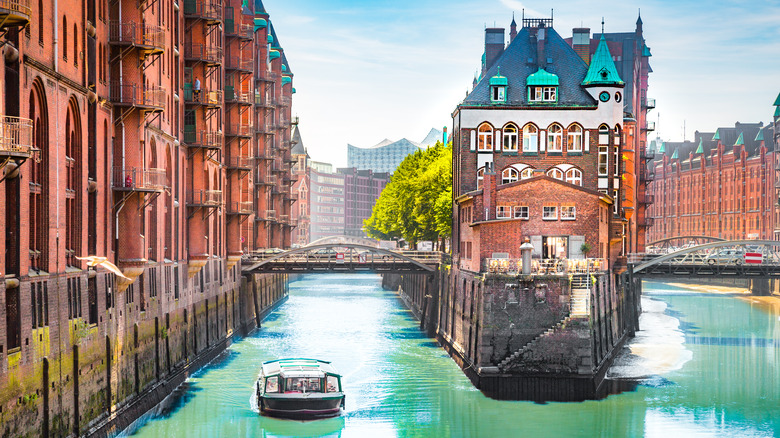 canadastock/Shutterstock
While a trip to New York City may be beckoning you, there is an exciting alternative that can fulfill your urban vacation dream. The port city of Hamburg, Germany, is the most populated in the country after Berlin. Located on the Elbe River in northern Germany, it's a great travel swap for the Big Apple.
Like New York, Hamburg is rich in culture, including art and music. Its streets are perfect for roaming, and the food and nightlife scene is solid. While the UNESCO-site city may not be the home of Broadway, it's rife with performance options as well. And all of this comes at a lower price tag than spending time in New York — with the least expensive time to visit the European city typically being mid-January. 
Hamburg is also the ideal city for day-tripping to castles, villages, and beaches.  And the German city is home to the Miniatur Wunderland, the country's most popular tourist destination that includes a famed replica of Hamburg itself.
Art and culture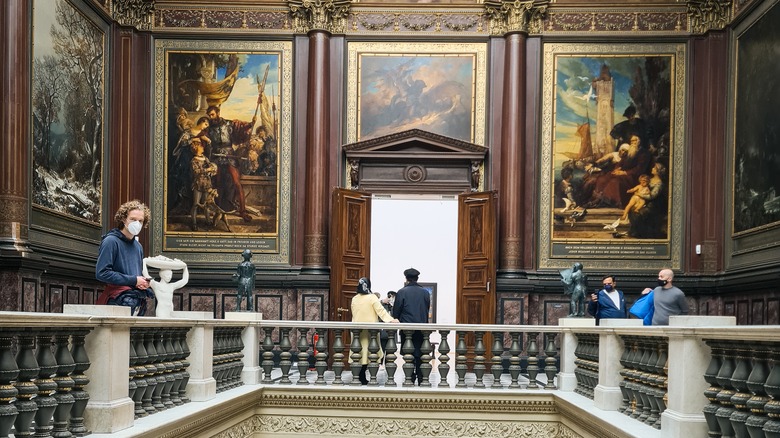 Moatassem/Shutterstock
There's no shortage of culture in Hamburg. St. Michael's church, with a history dating back to the 1600s, baroque architecture, and a copper roof is a must-see. Museums, including the Hamburger Kunsthalle, featuring art from eight centuries, and The Museum of Arts and Crafts Hamburg (MK&G,) which showcases decorative arts from around the world, both make for a worthy afternoon. The International Maritime Museum hosts tours about the history of shipping and has related artifacts on display. And those with a sweet tooth can indulge at the Chocoversum, where a 90-minute tour takes you through the chocolate-making process. 
Art doesn't just exist in the confines of museum halls in Hamburg. Like New York, the city's creative energy permeates its streets. Street art is abundant, and self-guided tour information is available online. Festivals, street fairs, and events are also part of the cultural scene. Summer visitors can enjoy The Hamburg Stadpark open-air concert series. It's a music festival that's been going strong for over forty years, attracting over 100,000 visitors each season. The International Short Film Festival also has a home in Hamburg, featuring selections from its annual competition. 
Nightlife and dining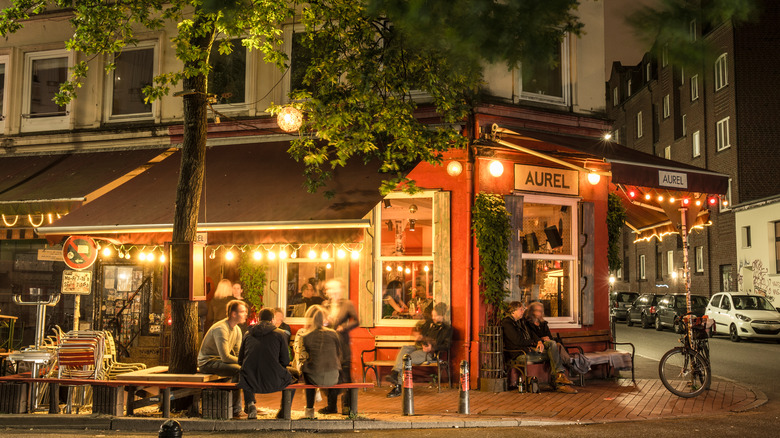 cclphotography/Shutterstock
The fun doesn't end at sundown in Hamburg. Bistros, bars, and cafes make up a vibrant scene. Cafe culture is alive with a multitude of options for coffee and pastry stops. The country's famed knackwurst is in abundance, and visitors can have them handed from street vendors or plated at well-known establishments. Nightlife in Hamburg has been said to be some of the best in Europe with clubs and bars — including those on the well-known Reeperbahn in the St. Pauli neighborhood. And of course, the beer scene is one of the finest. Breweries, tap rooms, and pubs comprise a top-notch grouping. Spots like ÜberQuell offer reasonably priced dining and brews for one-stop fun in a beer garden with music. 
Whether you're traveling by car, air, or rail, making Hamburg your big city destination won't disappoint. With an abundance of things to see and do, without busting your travel budget, it's worthy of a sole continent stop — or as part of a larger travel itinerary.