How To Choose Which Disney Cruise Is Right For You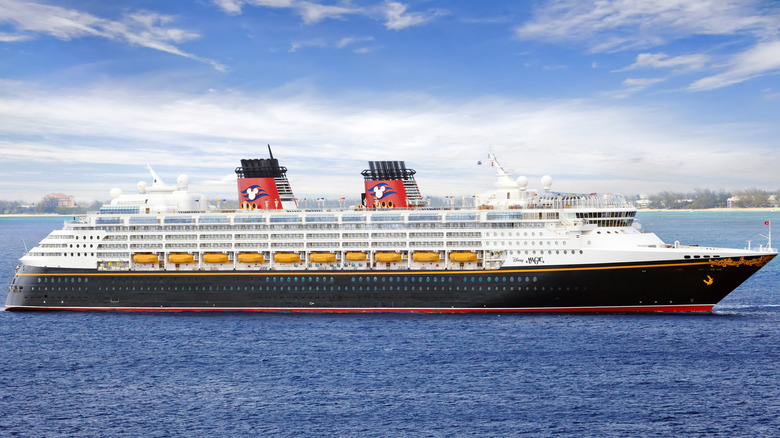 Nan104/Getty Images
You will love the Disney Cruise Line if you are a Disney Parks fan. Sailing with Disney Cruise Line is similar to spending time in a Disney park. The biggest difference, besides one being on land and one being at sea, is the fact that almost everything on the cruise ship is usually included in the cost of your vacation. We love Disney cruises because they feel less stressful than their theme parks, but they still maintain the magical experiences and quality service we've come to expect from the Disney brand.
Last year, Disney unveiled its newest ship, Disney Wish, and they have another ship on the horizon called Disney Treasure. When the new ship arrives, Disney Cruise Line will have a total of six ships to choose from in their fleet. With several ships and itineraries to choose from, how can you pick the right one for you? Let us help you narrow down your choices and determine which Disney cruise is best for you.
Determine your budget and timeframe first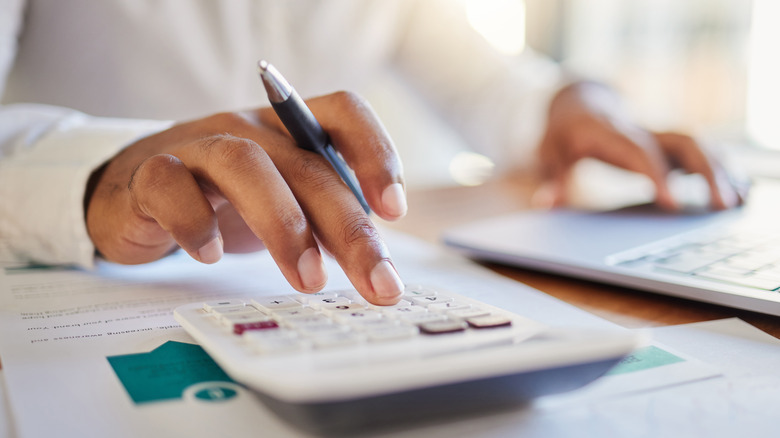 Peopleimages/Getty Images
Before you begin perusing the itineraries or ships, you first need to determine your budget. Disney cruises can be pricey vacations, but there are ways to save on the initial cost. Booking at least a year before your desired sail date is recommended for the best deals. Unlike other cruise lines, Disney rarely offers discounts on their cruises, but it does happen on occasion. The best way to take advantage of any discounts is by using a travel agent who can keep an eye on price changes for you.
Once you have your budget in mind, you'll need to decide what's more important: the itinerary or the ship. Disney cruises range from three-night jaunts to two-week affairs, and they sail all over the world. Caribbean cruises are often popular because they typically include a stop at Disney's private island Castaway Cay (pronounced "Castaway Key"). If you dream of sailing to Alaska, you'll have to choose a summer cruise, but you'll need to be aware that your itinerary will not include Disney's private island.
Don't be afraid to stay on the ship and explore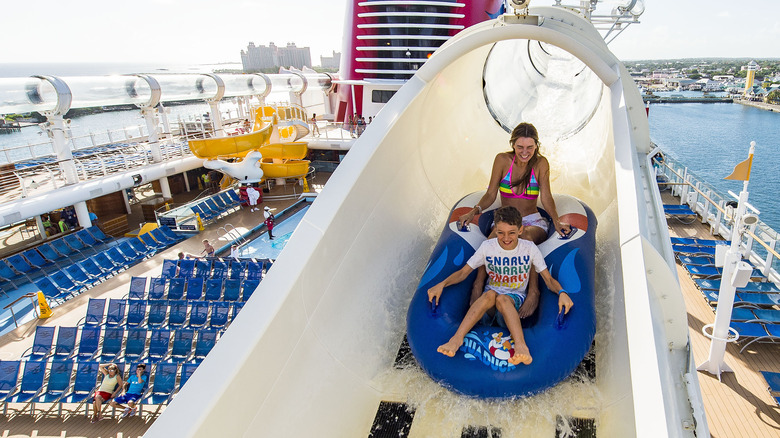 Handout/Getty Images
One of the best aspects of being a frequent cruiser is staying on the ship at some ports of call without feeling like you are missing anything. Each of Disney's cruise ships has both similar and wholly unique features. For example, while all of the cruise ships have kids' clubs, called the Oceaneer Club, each ship's club is just a little different. On Disney Magic, the Oceaneer Club has a Marvel Superhero Academy space with visiting Marvel superheroes. Meanwhile, Disney Dream has a replica of the Millennium Falcon from "Star Wars" in its Oceaneer Club.
Choosing a ship with features or experiences you or your family are looking forward to is important, especially if you want to take advantage of enjoying the ship without as many guests on board during a port day. We stayed on board the Disney Fantasy on our last cruise and rode the famous AquaDuck, Disney's onboard water coaster, several times without a long wait. Setting a Disney Cruise Line vacation goal will help you decide which ship and itinerary will work best for you.