One Of The USA's Most Underrated Beach Towns Is Ideal For Spotting Unique Wildlife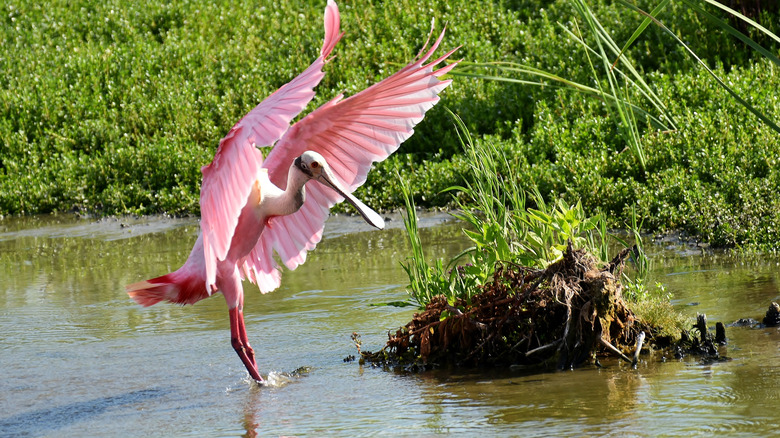 Robert Thompson/Getty Images
Texas is well-known for being the land of ranches and Wranglers, food as grandiose as the size of the state itself, and being home to major cities such as Dallas, San Antonio, and Houston. However, one of the Lone Star State's best-kept secrets is they have some pretty stellar beaches. There's one Texan beach town in particular that's prime viewing for all of the animal and nature lovers out there, and odds are good you've never heard of it.
Port Aransas, Texas is a small, quirky beach town on Mustang Island (because, yes, Texas even has islands), located about 40 miles outside of Corpus Christi. It stretches alongside the Gulf of Mexico, and the town has dedicated many of its resources to preserving some of North America's most endangered wildlife species. The best way to get there is to fly into Corpus Christi International Airport, rent a car, and drive 45 minutes into town.
What animals you might see in Port Aransas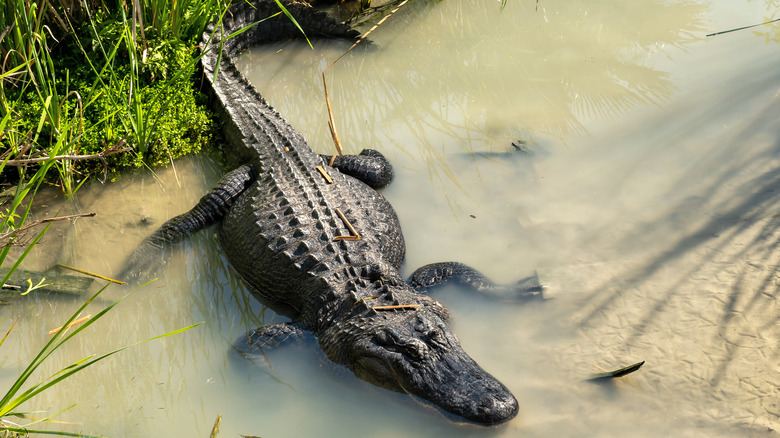 Edgar Lee Espe/Shutterstock
Port Aransas is home to plenty of dolphins, and it's possible to catch sight of them any time of the year. The best way to do so is by booking a boat tour. If you want to snap a photo, get your camera ready, because they move quickly and are difficult to photograph.
According to a recent U.S. Fish and Wildlife Service estimate, there are fewer than 600 whooping cranes in existence and each year Port Aransas, their migratory home, plays host to the Annual Whooping Crane Festival. The festival is typically held each February when whooping cranes naturally return to Port Aransas for their wintering habitat. Visitors from all over the country flock to Port Aransas alongside the whooping cranes in hopes to spot one of these rare beauties.
Birds and dolphins aside, any visit to Port Aransas might lead you to a sea turtle sighting, especially if you take a tour with ARK (Amos Rehabilitation Keep), where the staff is incredibly passionate about preserving our planet, namely our oceans. Despite being a brief tour, it's guaranteed to leave a strong impact. There's even a small population of alligators in Port Aransas. One particular alligator named Boots has been known to revisit the beach.
Best times to visit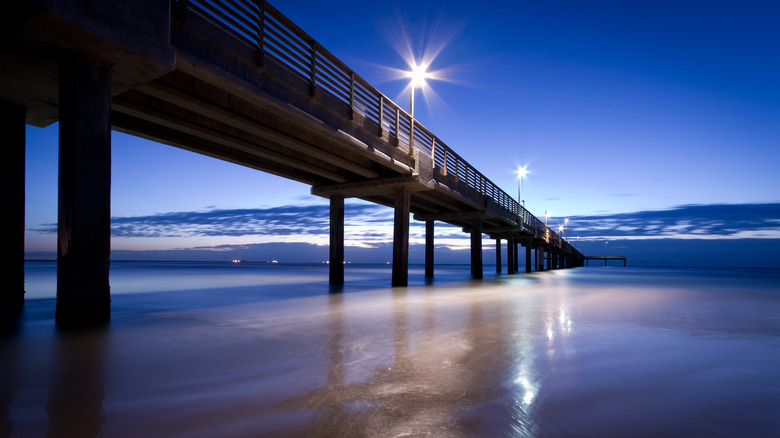 Tooth_pik/Getty Images
While winter can be a bit chilly in Port Aransas, it's a great time to visit for those who want to get involved in the Whooping Crane Festival. Typically held in February, the weekend is filled with fun bird-themed activities, such as photography workshops, activities at the Port Aransas Art Center, and seminars with topics around conservation and birdwatching.
The busiest time to visit Port Aransas is in the summer (and during spring break). While the weather is prime in June, July, and August, remember that you're in Texas, so spring and fall are not bad options for catching some rays. Best of all, spring and fall seasons won't typically bring the extreme crowds that the summer months can bring.
Each year, Port Aransas hosts the Texas SandFest, an internationally recognized art competition and festival where visitors from all over the globe come to sculpt anything you can think of in the sand: giant Abraham Lincolns, turtles, mermaids, fish, elephants, dogs, and, of course, sandcastles. Whatever time of year you decide to visit this coastal town, you're in for a treat to one of the USA's quirkiest hidden gems.