Why A Repositioning Cruise Is A Budget-Saving Way To Check Off A Bucket-List Destination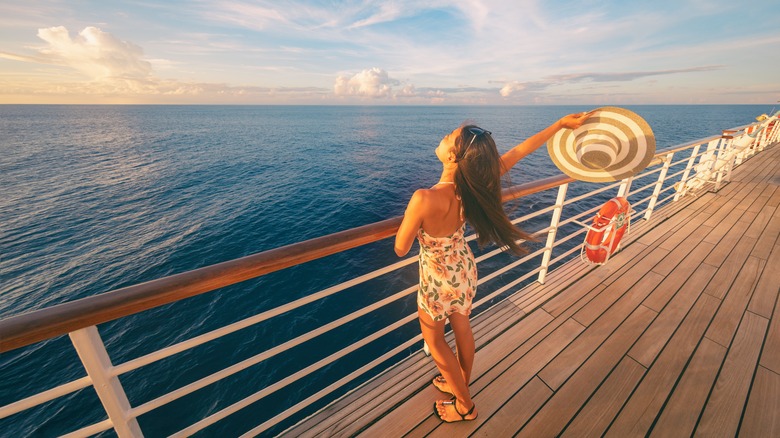 Maridav/Shutterstock
Want to save a boatload of money on your next bucket-list trip? Consider a repositioning cruise, which offers you a way to see some of the world's best destinations on a budget. These true hidden gems of travel occur when a cruise line needs to move a boat from one region to another. They are one-way sailings and often take place in shoulder seasons when ships need to begin a new season in another area. Basically, the ships chase the sun, and on a repositioning cruise, you can do the same.
For example, as Celebrity Cruises explains, cruises in Alaska are popular in the spring and summer months but don't hold the same allure during the long, dark winters. So the boat heads off to warmer climes — often in Asia — and, rather than sailing empty, the cruise lines offer heavily discounted fares for passengers who want to go along for the ride. So ahoy budget-conscious cruisers: step aboard.
Where you can go and what to expect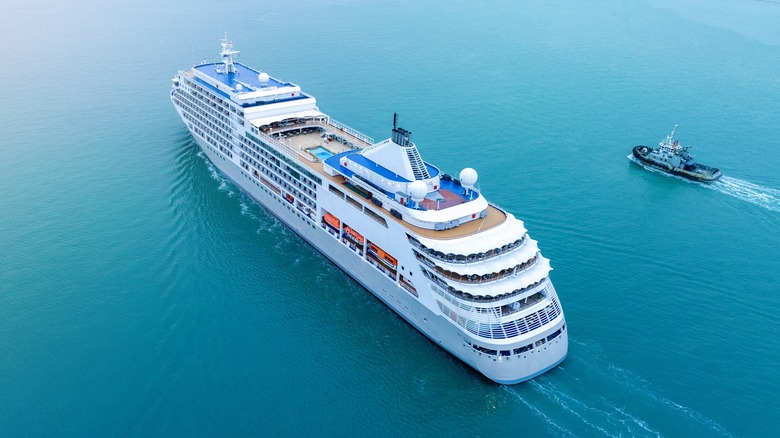 GreenOak/Shutterstock
There are quite a few different routes to choose from, and all major cruise lines offer repositioning cruises at some point. So you do have a choice of where to go and with which company. Popular routes are between Europe and the Caribbean, between North America and South America, and across the Pacific. Celebrity Cruises lists their popular embarkation points for repositioning cruises, which include the vibrant city of Barcelona, Spain; tropical Honolulu, Hawaii; and glorious Sydney, Australia. Not too shabby.
One thing to note is that repositioning cruises are usually longer than traditional cruises, which likely isn't a surprise given the distances they travel. You might also be thinking that on a repositioning cruise, you'll be stuck onboard the ship for the entire time. Not so. While you may expect to spend more days at sea than on a traditional cruise, there are usually plenty of port stops.
As an example, a 20-night cruise on Oceania Cruises' Nautica from Dubai to Singapore offers multiple stops in fascinating ports including Mumbai, India; Colombo, Sri Lanka; and Phuket, Thailand. It's the vacation of a lifetime. With Celebrity Cruises, a 12-night cruise from New Jersey to Iceland onboard the Celebrity Eclipse stops in Canada and Greenland. Transatlantic cruises often stop in the Azores or the Canary Islands, while transpacific cruises often dock in Tahiti and Bora Bora (aka paradise).
Savings and booking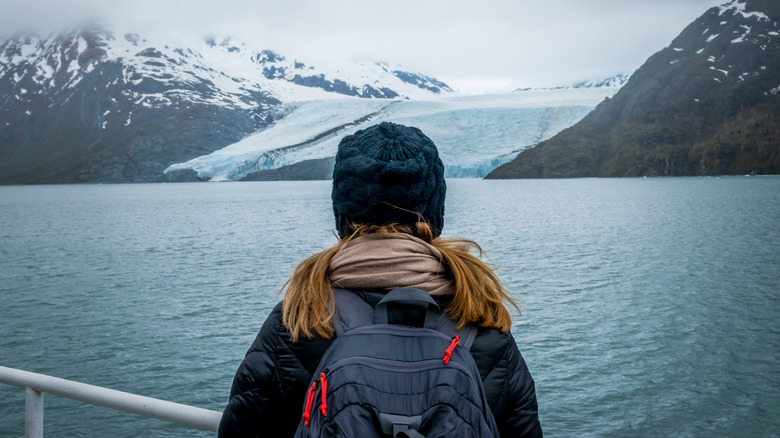 A&j Fotos/Getty Images
Traditional cruises that take in many of the destinations mentioned above would usually be out of reach for a budget traveler. But you can save big on a repositioning cruise — often 50% to 75% on the average price for a cruise. Currently, an 11-night trip with Celebrity Cruises across the Atlantic from the U.K. to Bermuda costs as little as $649, a bargain in anyone's book. Reduced prices don't mean that you're getting an inferior boat or service, though; all-inclusive drinks packages, spa treatments, entertainment, and much more are all still available onboard.
So how do you find these mythical cruises? The best way is to do an internet search with "repositioning cruise" + [destination/route/cruise line]. This will show you cruise lines' official websites as well as booking sites where you can find cruises provided by several operators. Repositioning cruises offer an excellent way of following an unusual and often fabulous itinerary for bargain prices, so start searching now.