Why You Should Skip TikTok's Latest Disney Parking Hack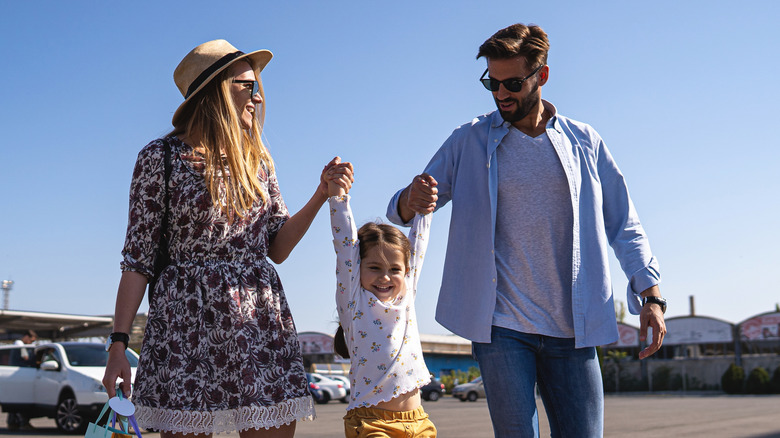 Fluxfactory/Getty Images
TikTok is considered the mecca of hacks and tricks for any subject you want to know more about. Some hacks are incredible and save you time and money, while others don't seem to add up (or are not really hacks at all). TikTok travel hacks are incredibly popular, especially if they relate to everyone's favorite red-shorts-wearing mouse. While some of the viral Disney World hacks actually work, there is one that you probably want to skip.
In a video that has evidently since been deleted, a TikToker named Kirk (@walruscarp) shared a seemingly genius hack that could potentially save money on parking fees. Visitors to "The Most Magical Place on Earth" know that a Disney vacation costs quite a bit these days, so any chance to save money sounds like a great opportunity. With that in mind, Kirk apparently suggested making a mobile order at a quick service restaurant at one of the hotels nearest the Magic Kingdom. There is one problem with this supposed hack — it may not work, and, furthermore, it may have unintended consequences that creators forget to warn you about when sharing their secrets on TikTok. 
What is the Disney parking hack?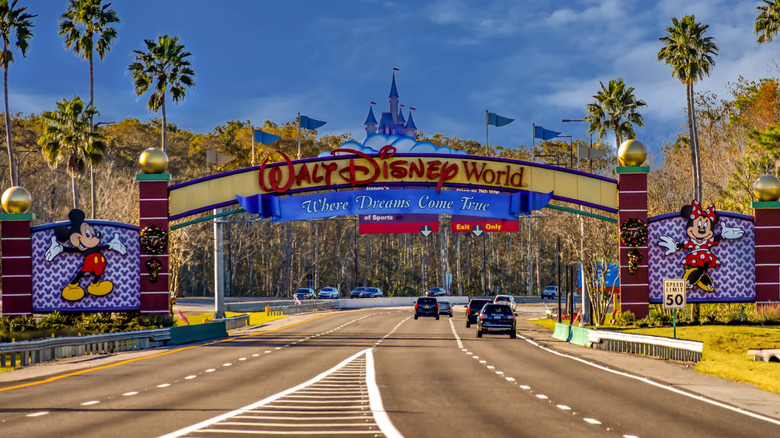 VIAVAL TOURS/Shutterstock
According to Distractify, Kirk shared that he ordered chocolate milk, priced at $1.99, from the Contempo Cafe, a quick-service restaurant located within Disney's Contemporary Resort. In effect, his mobile order meant he was permitted to park in the hotel's parking lot.
However, instead of leaving after picking up his order, Kirk uses the walkway between the Contemporary and the Magic Kingdom to enter the park. He could park for $1.99 plus tax instead of paying between $20 to $50 to park in the parking lot at the Disney World Transportation and Ticket Center. Why would someone go to such lengths to try this hack? Most Disney mega fans often bemoan parking prices at the theme parks. In addition to the cost, the lengthy travel time from the parking lot to the Transportation and Ticket Center to the Magic Kingdom cuts down on vacationers' time in the park.
Why you'll want to use caution trying this hack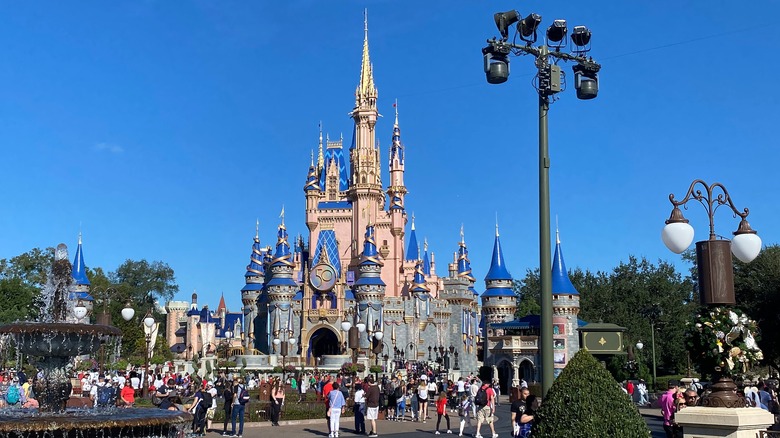 chettarin/Shutterstock
Fans who commented on the video had issues with the hack, according to Distractify. Hotel guests should be the only ones utilizing parking in any hotel parking lot at Walt Disney World. Disney has started cracking down on guests attempting this parking hack, and they can either be denied entry at the resort's gate or may be towed.
However, from our experience, guests can park in a hotel's parking lot if their party has a table service reservation. We had a dinner reservation at Chef Mickey's at the Contemporary and simply showed the parking attendant our reservation confirmation on the My Disney Experience app and were allowed to park. Table service meals often last a few hours, so it would not be unreasonable to stay parked in the hotel lot longer than it would take to pick up a quick service order. It is a risk to try this hack that could cost more in the long run, especially if you are towed. Instead, consider staying at a Disney hotel. Parking is free for hotel guests, and it is also free to drive and park at the theme parks as a hotel guest.