Experts Say Tuesday Is The Best Day To Visit Disney's Magic Kingdom. Here's Why
It's no secret that Walt Disney World's Magic Kingdom is among the most popular parks in the country — and even the world. Yes, the world! According to a report published by the Themed Entertainment Association (TEA), Magic Kingdom ranks first when it comes to number of visitors (around 12.7 million), leaving behind second-place Disneyland by a big margin of about 4 million visitors. Its co-Disney World parks — Animal Kingdom, Epcot, and Hollywood Studios — are all in the top 10 with no less than 7 million visits each.
But, while its popularity means Magic Kingdom should definitely be on your must-visit list, it also means that many other people will also be aiming for the park when they come to Lake Buena Vista in Florida. The result: crowds. It's amazing to think about how many people flock to the 142-acre park but a scary sight when you're actually there. Imagine shuffling through the huge crowds. Yikes!
So, it's an understandable (and smart) impulse to avoid the crowds, and there are many tips on how you can effectively do this. But, if you're wondering if there's a specific day you should visit Magic Kingdom to enjoy the park's rides and attractions with fewer people around, the answer is Tuesday. Come to Magic Kingdom on a Tuesday, Disney World experts advise.
Why visit Magic Kingdom on a Tuesday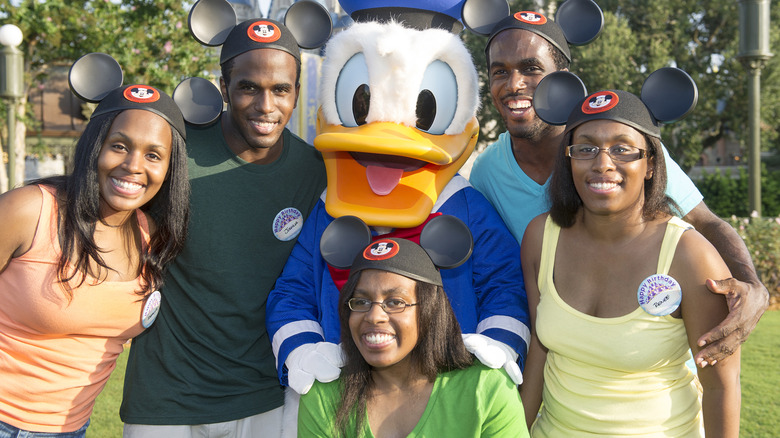 Handout/Getty Images
A number of Disney park experts, including The Park Prodigy and The Family Vacation Guide, all say the same thing: The best day to visit Magic Kingdom is on a Tuesday. It's the least crowded day of the week at Magic Kingdom for several reasons.
First, it's a weekday, and weekdays are generally the best days to visit Disney World. Locals and tourists alike tend to visit on weekends, with many of the latter arriving on a Friday. Saturday is when the bulk of the action happens and Sunday is the time when weekenders wrap up their vacation. The Park Prodigy, while working as a cast member, also observed that many families start their week-long vacations on either Sunday or Monday, so these days are busy too.
Mid-week, i.e., Tuesday to Thursday, sees fewer visitors, in general. The Family Vacation Guide calls Wednesday and Thursday as "switch day," or the day when weekenders and last week's visitors begin leaving and next week's visitors start trickling in. This leaves Tuesday as the least crowded day of the week and thus, the best day to visit Magic Kingdom.
Tips and tools to check daily crowds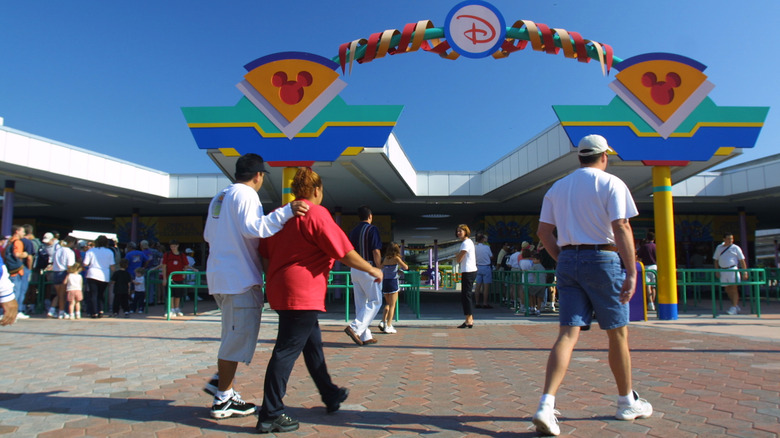 Joe Raedle/Getty Images
Of course, not all Tuesdays of the year will be crowd-free, as certain seasons will be more crowded than others. In addition, holidays, events, ride breakdown or maintenance, and other situations can also affect the number of people in the park at any given day. However, you can take advantage of free crowd calendar tools, such as those from TouringPlans and Undercover Tourist, to check crowd estimates by day, week, and month. The Park Prodigy also provides park recommendations, average temperature, and other info.
Another useful tip the site provides is to check ticket prices. Disney's pricing operates according to demand, which means higher prices indicate more demand while lower prices indicate less demand. It's an ingenious strategy to not only get more profits but also entice people to visit the park during slower periods. So, if you're looking for fewer crowds, just follow the ticket prices.