How To Request An Uber With A Car Seat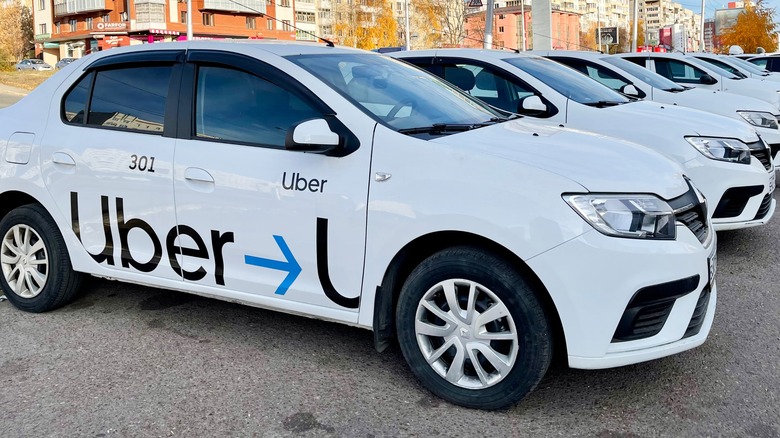 Ovchinnikova Irina/Shutterstock
Since arriving on the transportation scene in 2009, Uber has made the options for getting around more convenient for travelers. Whether it's getting to the airport or just getting from Point A to Point B on a day or night out, leaving the car at home and hailing a ride using the Uber app instead has become a standard. Modern services Uber offers even go beyond standard ride-sharing and extend to food and grocery delivery as well.
64 billion trips were recorded with Uber in 2022 and it's estimated that the company owns 72% of the market share across the ride-hailing industry, according to The Ride Share Guy. While these numbers point to a highly accessible service, those who are traveling with small children are often more hesitant when hailing an Uber in the name of safety standards. While this type of service is relatively simple for solo travel, those who require a car seat for their journey often have questions about safety and accessibility with good reason.
Fortunately, there are now more options available with Uber to book a ride that gets you to your destination and includes a car seat for young passengers. Requesting this type of ride is simpler than you might imagine. For many parents traveling through busy cities with their family and without a vehicle, it's often a welcome alternative to lugging around a personal car seat.
Access car seat options through the app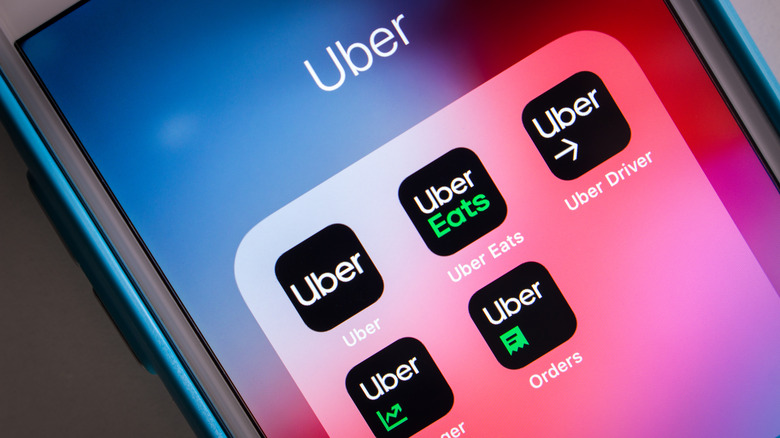 Koshiro K/Shutterstock
Uber Car Seat is a great option for parents and caretakers looking to use rideshare services through Uber without having to bring their own car seat along for the journey. It also provides peace of mind when it comes to knowing you're protecting little ones out on the road. Accessing an Uber with a car seat that works within the program can be done quickly through the Uber app.
To find a driver that works with Uber Car Seat near you, begin by opening up the app on your phone or device. Next, look for the "car seat" option above UberX and select the vehicle you prefer. Your Uber should arrive as it typically would with a car seat in place for your journey.
Uber Car Seat is the result of the company's partnership with Safe Kids Worldwide. As part of that partnership, participating drivers are expected to have been trained by a certified Child Passenger Safety Technician. When it comes to pricing, passengers can view the rate in their app before they confirm their ride and should expect a $10 surcharge for the addition of a car seat.
Understand program details before you book your ride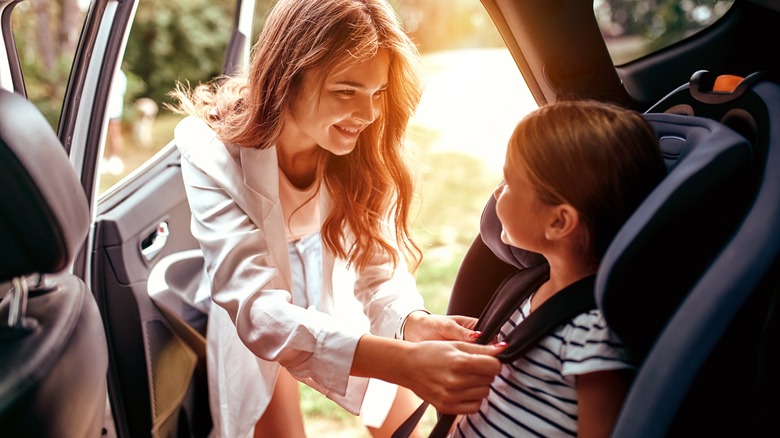 ORION PRODUCTION/Shutterstock
While Uber Car Seat offers a convenient option for parents looking to enhance rideshare safety standards, it's important to understand the program specifics before you book a trip. Uber Car Seat through UberX is primarily available to travelers in New York City. However, the company changes available destinations regularly so it's important to check accessibility ahead of time.
Travelers looking to utilize the Uber Car Seat program can expect to have access to one forward-facing car seat in the vehicle they've selected. These car seats are designed to accommodate children who are at least 2 years old, 31 inches, and 22 pounds. Car seats used within the program aren't suitable for children who have reached 52 inches or 48 pounds.
Those passengers looking to Uber with an infant that doesn't fit these requirements will need to plan on bringing their own car seat along for the ride. Laws for child safety seats in ridesharing vehicles also vary by state and are worth looking into before you travel. Parents who are interested in learning more about the car seats used in the Uber Car Seat program will find the Uber Car Seat FAQ page a particularly helpful resource.
As rideshare services continue to evolve, safety standards for passengers continue to improve. Whether it's a quick trip downtown or a more extended journey, having a car seat in place can be a vital part of the experience. Uber Car Seat provides those added options parents need.