Booking Your Hotel Last Minute Is Cheaper, But Is It Worth The Stress?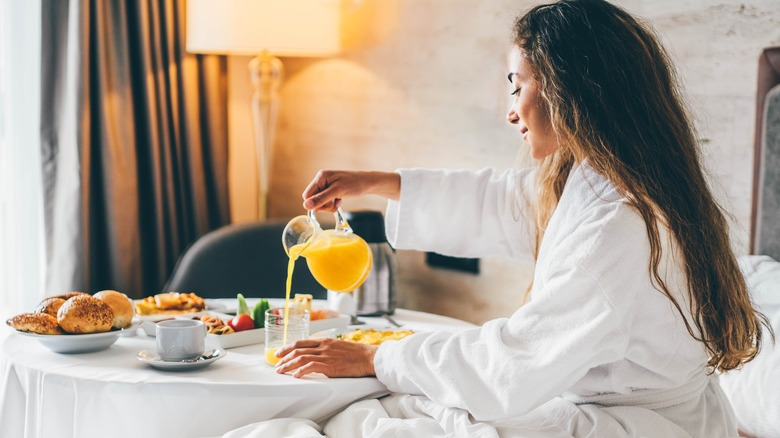 Mariia Korneeva/Shutterstock
It's a case of lucky number 13 when booking hotels last minute. According to data from Nerd Wallet, booking a hotel 15 days out from your trip instead of four months out can save you an average of 13%. 15 days out not nail-bitingly close enough for you? Data from Skyscanner shows that booking within the week of your trip can snag you a 21% discount.
But is it really a good idea to wait until two weeks or even two hours before your stay in order to get a bargain rate for your lodging? And will there even be a room left for you when you book? A lot of that depends on your circumstances. If you're traveling as a family of five to a popular vacation resort in high season, you need nerves of steel to book a hotel last minute. You also probably need a tent as a backup. If you're traveling as a couple in the shoulder- or off-season, it might be worth it. Emphasis on the might.
Booking a hotel last minute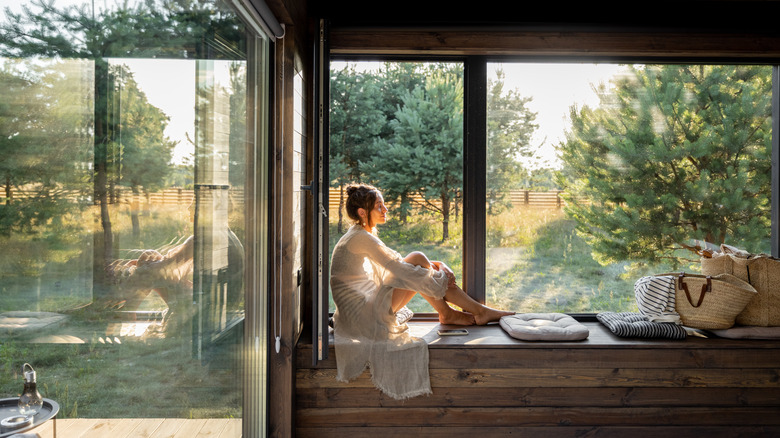 RossHelen/Shutterstock
Demand drives hotel prices, and hotels want to get as close to full occupancy as possible. Logically, this means that if a hotel has a ton of empty rooms, prices will drop as they try to fill them. Low occupancy rates occur more frequently if you travel outside of the peak season and if you go somewhere mid-week (unless you go to a primarily business-focused hotel or destination.)
You're going to need to cast your hotel net a little wider than you usually might if you want to take advantage of last-minute savings. If you normally stay at four- or five-star, big–name hotels, look at three-star places with excellent reviews. (The hotel star system is flawed, anyway, so you might uncover a real gem.) Having said that, the same Nerd Wallet survey found the biggest savings were at luxury hotels, where the rate could drop as much as 22% 15 days before a trip. In contrast, budget hotels saw an average 5% rate drop.
It's also a good idea to book a hotel with a flexible cancelation policy way in advance and then keep checking to see if the rate falls. If it does, cancel and rebook. Though you'll want to check the terms carefully; this hack is unlikely to work if you wait until after 4 p.m. to cancel and then book your last-minute hotel.
Why it might not be worth it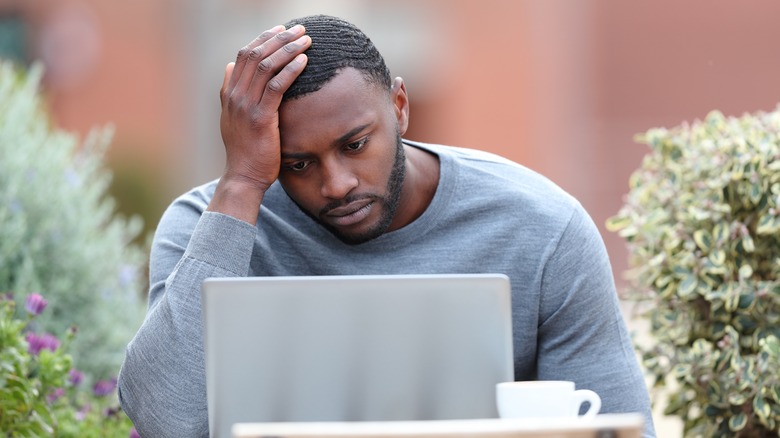 Antonio Guillem/Shutterstock
First, you have to consider just how much that 13% means to you. On a $500 hotel bill, it's $65. It's a nice little savings, but is it worth the worry that you won't have a hotel room at all? Only you can decide that.
Secondly, you need to reconcile yourself with the fact that the accommodation you had your eye on may not be available. As we said, this could help you discover a gorgeous little boutique hotel somewhere. However, it could also mean you end up staying a ten-minute drive from the beach rather than a ten-second skip to the ocean.
And yes, prices will drop if a hotel wants to fill its empty rooms. But there's no guarantee that there will be empty rooms. If you're going to the ever-popular Sedona, for example, where accommodation is limited, the likelihood of hotels going begging for guests is relatively low. There are so many variables to hotel rates that our best advice for saving money is to book a room that you can cancel in advance and then keep checking back for rate drops.