How To Get A Free Cabin Upgrade On A Cruise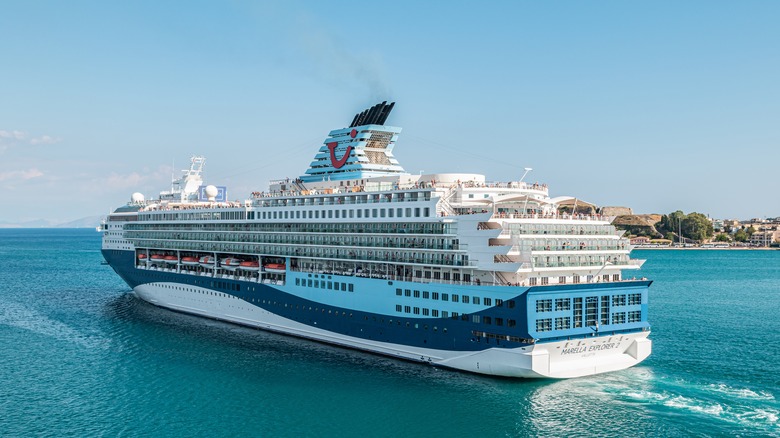 NAPA/Shutterstock
Nothing's better than sailing away in a bit of luxury, especially when that luxury is free. But before you pack your monocle and Thurston Howell neck scarves, you should know there isn't a secret password or magic involved in receiving a free cabin upgrade. Honestly, complimentary upgrades in the cruise industry are becoming increasingly rare, but they do happen.
Never say never, but we're not talking about upgrading from an inside cabin to a balcony suite for free. Realistically, free cabin upgrades almost always occur within the same room category or a one-category bump. For instance, if you booked an ocean-view cabin, you may receive an upgrade to a better ship location or to a cabin with a balcony. That said, there can be big room differences within each cabin type, so it's worth the effort and research to find out how to get a free upgrade on a cruise.
Book the right way at the right time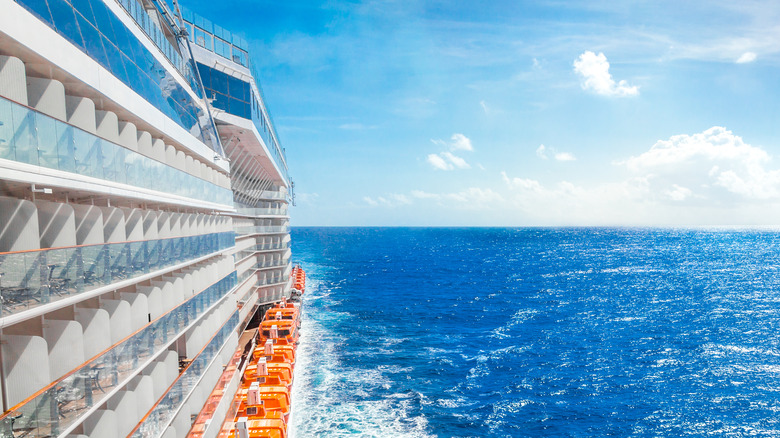 mariakray/Shutterstock
Availability is everything when it comes to scoring a free upgrade. There's simply no wiggle room to maneuver for an upgrade on a ship at 100% capacity. A free upgrade is much more likely when you cruise during the off-season, such as after a popular holiday. During the off-season, cruise ships are less likely to fill up, so ships may offer deep discounts to optimize sales as the sailing date nears.
If you book a cabin early for the off-season, you may get bumped to a more expensive room, as your upgrade allows the ship to open up and promote their less expensive cabins to encourage last-minute bookings. But there's a caveat to this strategy. You'll need to book a "guarantee" cabin.
When you book a cruise, you can either book a specific room in a specific location or book a "guarantee" cabin. This means you're guaranteed a cabin in the same category at minimum, but it's at the ship's discretion to place you wherever they want in that category or place you in a higher category. If the ship promotes last-minute deals for inexpensive cabins and sells out, your "guarantee" booking gives the ship the flexibility to upgrade you.
Be a loyal passenger or work with an insider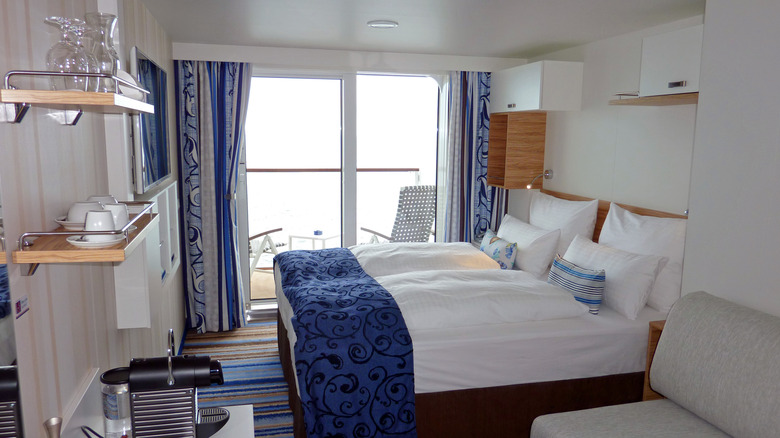 hbw_pictures/Shutterstock
Much like airlines, cruise lines value passenger loyalty. By joining a loyalty program, you'll be a preferred passenger to receive free upgrades and discounts. Again, like airlines, the more you sail with a specific cruise line, the higher your elite status climbs. For example, if you reach the highest Diamond status through Carnival Cruise's loyalty program, you receive a one-time free category upgrade. While climbing the ranks of a loyalty program takes time, loyalty members still receive exclusive deals and discounts that could include free upgrades.
However, loyalty members aren't the only ones with access to deals and discounts not generally advertised to the public. Travel agents often know how to get a free upgrade on a cruise. These travel agents negotiate deals and upgrades for their clients, and since many agents work on commission through the cruise line, these upgrades really are free to their clients.