Booking Your Cruise Last Minute Could Score You A Better Deal: Here's How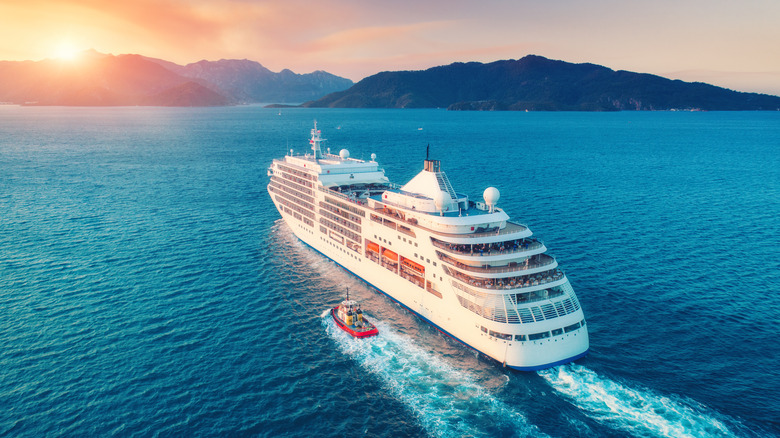 Denis Belitsky/Shutterstock
Universal truths in travel are hard to come by. New travel trends regularly shake up the industry's landscape, introducing new travel hacks while burying old, outdated practices. When was the last time you bought traveler's checks? But there's one part of traveling that seems to continuously prove true. Travel deals favor the flexible.
If you're a spontaneous person (with a schedule that allows for spontaneity), then you'll typically find value when planning a getaway. Most of the travel industry relies on dynamic pricing to manage their prices. Also known as surge, time-based, or demand pricing, dynamic pricing is a strategy that sets pricing based on demand.
Hotels, rental car companies, airlines, and cruise ships all utilize dynamic pricing. When it comes to cruise lines, you can score excellent last-minute rates if you're flexible. However, you'll need to keep a few things in mind if planning to set sail last minute.
Why cruise lines offer last-minute deals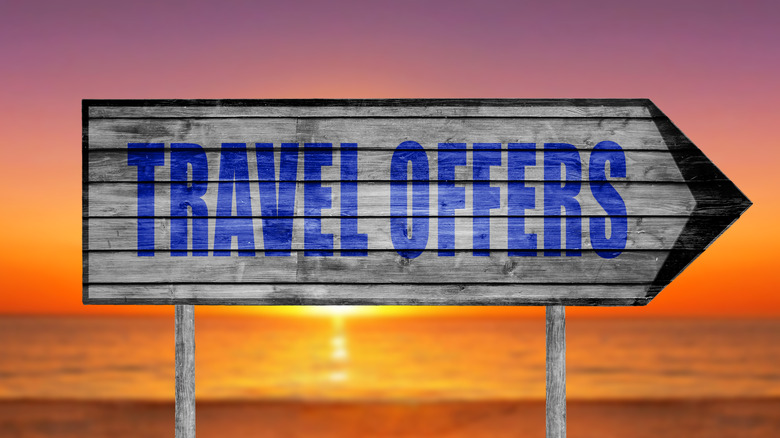 Bennian/Shutterstock
Following the dynamic pricing model, cruise prices can be pretty fluid. When airfares change, it's due to timing and seat purchases. Fewer seats equal higher prices. It's the exact same with cruise ships. The fewer cabins available, the less incentive a cruise ship has to lower prices. However, unlike airplanes, cruise ships make a good amount of their profit from onboard spending, so they're even more motivated to fill cabins.
But to score last-minute deals, timing is everything. Depending on the cruise line and particular itinerary, the best time to begin your search is usually between 60 to 90 days before sailing. By this time, the cruise lines have typically charged "last payments" from everyone who has already booked.
Up until this cutoff date, plan-ahead travelers could've canceled their reservation without penalty, depending on the cruise's particular policy. Regardless, as the cruise line gets closer to the sail date, the firmer estimate they'll have regarding their occupancy. And they're definitely motivated to fill the boat. Typically, cruise lines start making a profit when the ship is about 30-50% full, so after this occupancy threshold is met, discounted fares are still profitable fares.
Staying flexible is key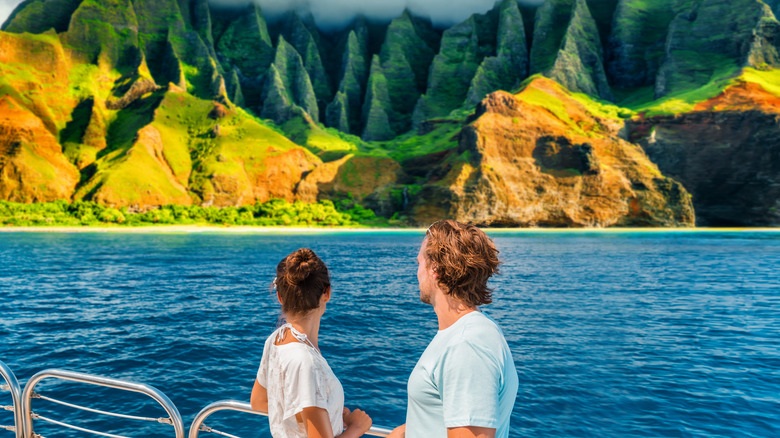 Maridav/Shutterstock
Although you can find deeply discounted cruise fares last minute, you'll need to consider some of the approach's limitations. When we say flexibility is key, we mean that flexibility is key. Typically, you're not going to find discounted itineraries during peak cruise seasons, such as over the holidays or spring break. While it's not impossible, you're much more likely to find last-minute deals during "off-season" times, such as Caribbean cruises during hurricane season.
Also, you'll usually need a pretty flexible approach to accommodations. By the time you're last-minute shopping, most high-demand cabins will probably be unavailable. Your discounted fare may not include a preferred cabin location or balcony suite. But again, that's not to say it's impossible, especially if you find the right itinerary.
By shopping around, you may get lucky. Most cruise lines advertise their own last-minute deals, so signing up for a few email blasts may be required. And once available, authorized cruise sellers and travel agencies will begin to list last-minute packages. By staying a flexible and diligent seafarer, you can usually set sail with a lower fare.