Tricks For Gaining Airline Elite Status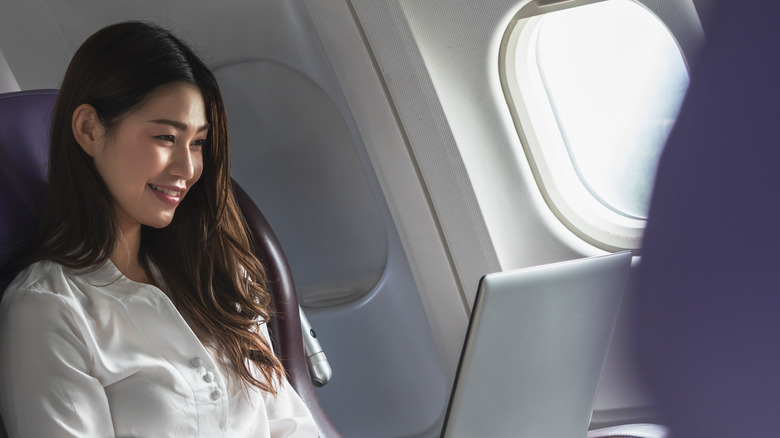 220 Selfmade studio/Shutterstock
Do you ever dream of being treated like a V.I.P.? Well, by earning elite status, you can come closer to making those dreams a reality (at least while in the sky). Elite status is an exclusive membership program offered by airlines all over the world, but some of the most popular are international frequent flier programs through United, American Airlines, and Delta. However, even budget airlines in the U.S. such as JetBlue and Alaska Airlines offer elite status rewards programs.
Elite status typically offers travelers special privileges, such as priority boarding, lounge access, complimentary upgrades, and more. With the right knowledge, you can earn elite status pretty quickly and easily. And though it won't come cheap, the perks you receive for this special status should satisfy most travelers' V.I.P. expectations and even be an affordable way to elevate your travel experience. Even if you're not traveling often, you might want to consider ways to earn elite status with your favorite airline.
Choosing the right airline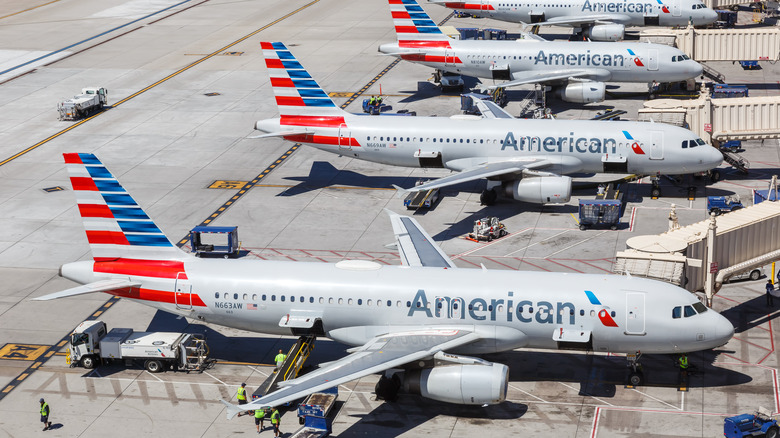 Markus Mainka/Shutterstock
Before embarking on your journey to elite status, you must consider which airline you want to begin flying and earning with. You'll need to do some research to find out what kind of elite status program each airline offers and what perks meet your needs or desires. Some airlines will offer better benefits than others (and some benefits can be accessed by signing up for certain credit cards), so make sure you understand exactly what you're signing up for before committing to one so you get the most bang for your buck.
You also have to consider what airline makes the most sense for your travel needs. Do you fly overseas or domestically more often? What airport do you fly from most frequently, and which airlines have a hub there? There are great regional airlines with "entry-level" (budget-friendly) elite status programs, such as Alaska Airlines, but if you fly overseas more, you may want to consider working toward elite status with an airline like United.
Finally, you'll need to calculate how much you're actually willing to spend to access elite status versus what you would spend on upgrades throughout the year for the same perks. For example, if you fly overseas once or twice a year and the upgrades cost less than it would to access your preferred elite status it may be better to just upgrade as you go.
Earn by flying and spending money with the airline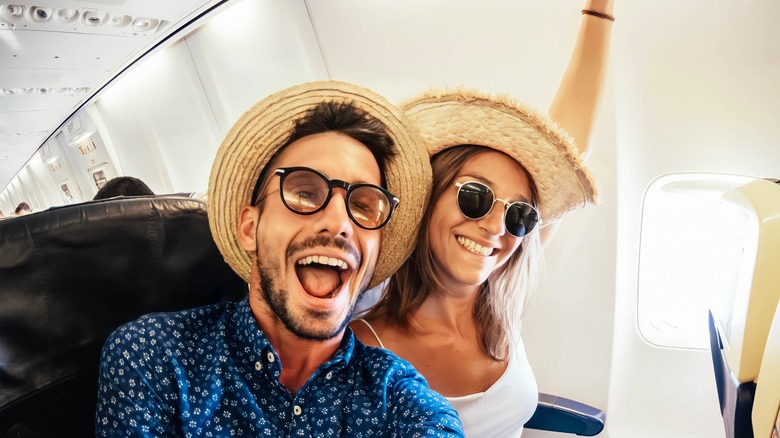 DavideAngelini/Shutterstock
After selecting the right airline, it's time to start working toward your status goal. Without an airline-branded credit card, points and miles can usually be earned by purchasing tickets and flying. It will depend on how the airline determines the status of its loyalty programs, but most airlines will use either points or miles or a combination thereof. Points will often correlate with actual dollars spent, either one dollar to one point or one dollar to some number of points. Some airlines, like United, may use a combination of points and flight segments — one segment equals one take-off and landing with the airline — but you can also cash in on your elite status with just points, but it will cost you more than with the flight segment and point combo.
Points are calculated differently for each airline, but most of the top-tier statuses will see you spending around $20,000 U.S. dollars to access them. However, mid-tier options have great perks, too, but cost more in the $8,000 to $10,000 range, which can — in theory — be reached after a few round-trips overseas flights with upgrades.
Airline credit cards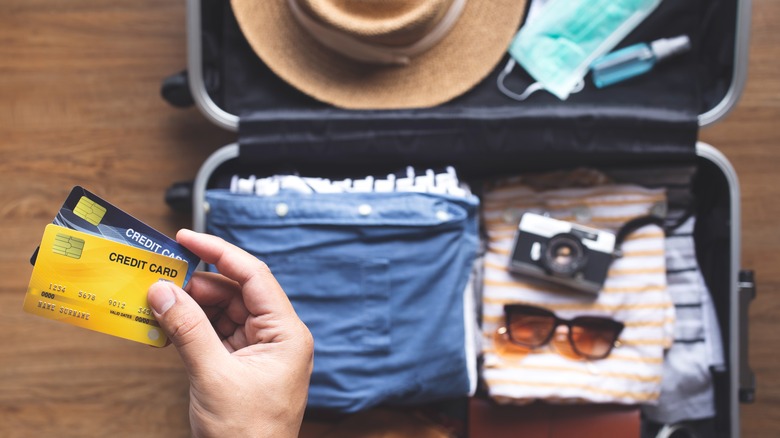 HAKINMHAN/Shutterstock
Regardless of how frequently you travel, credit cards are usually the best way to earn elite status with an airline. With airline-branded credit cards, you can take advantage of bonus point offers whenever they're available or when you sign up for a new card. Bonus points offer an easy and quick way to accumulate enough points for elite status without having to fly as much. 
Additionally, you can earn points on money spent on daily expenses as long as you're using that card for the payment. The best part is that most airline-branded cards will allow you to use the bonus points toward any of their tiers, so if you're aiming for top-tier elite status, you can use the bonus points to help get there faster. That said, read through all the terms and conditions of each card offer before signing up to ensure you don't miss out on any important details.
Earning points toward elite status with partner airlines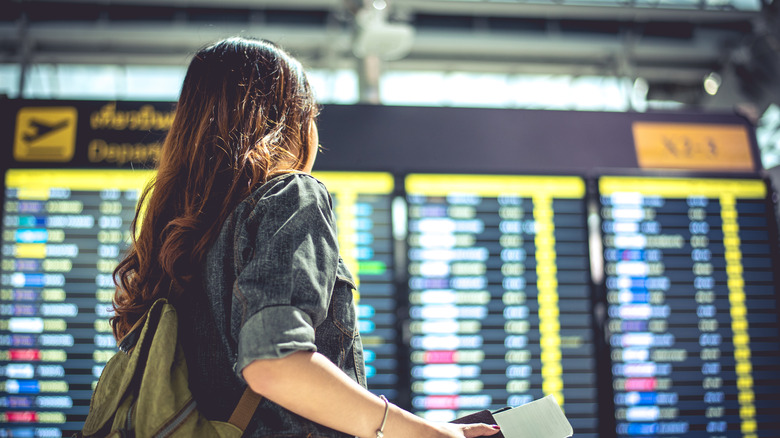 MiniStocker/Shutterstock
Most airlines have certain partner airlines that you can use to earn points toward your elite status. These partnerships vary and can have at least ten or more airlines in the group. Here are some of the bigger airlines which are partnered in an alliance, American Airlines and British Airways (Oneworld Alliance), Delta and Air France/KLM (SkyTeam), and United and Singapore Airlines (Star Alliance). By flying with partner airlines, you can usually accumulate points or miles at the same rate as if you were flying with the desired airline itself, making this a great way to reach elite status with your desired airline.
Partner airlines may also allow individuals with elite status with one airline to access certain benefits through an alliance. For example, if you earn United's Premier 1K elite status, you get access to Star Alliance Gold, which includes priority check-in and boarding with other Star Alliance airlines and access to over 1,000 Star Alliance lounges around the world. But, before attempting to earn points and miles with partners, you should research each airline's elite status programs and their specific terms and conditions. Additionally, some airlines may have different rules regarding what levels of their elite statuses qualify you for the different statuses among the alliances.
Purchase an upgrade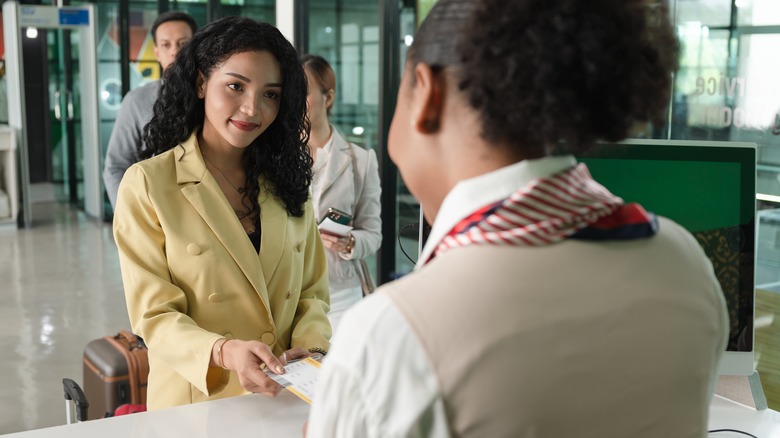 Chachamp/Shutterstock
If you know you want to earn elite status and want to do it more quickly, the easiest way may be just to purchase upgrades for your upcoming flights. By paying cash to upgrade your seat from economy to premium economy or higher, you not only ensure you have a more comfortable flight, but you can also earn more points or miles toward elite status with the airline.
While there are many different methods of achieving airline elite status, you should, of course, choose the one that works best for you and your budget. Credit cards offer a quick and easy way to accumulate points for elite status without having to fly as much, but if you don't like having lots of credit cards you can also easily earn your coveted status by being a loyal and frequent flier with your main airline and their partners. Regardless of which path you choose, with the right strategy and a little planning, getting to elite status is achievable and the perks for dedicated travelers can be endless.