What To Do When You Forget To Pack Your Medication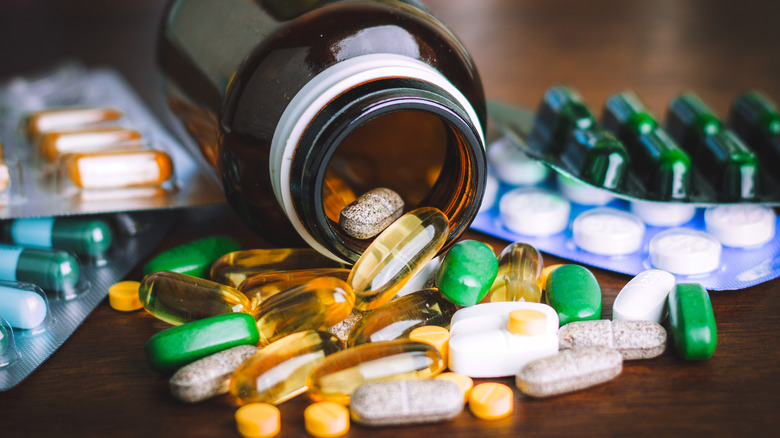 Adul10/Shutterstock
Phone: check. Wallet: check. Medication ... oops. Medication should be at the top of your packing list when you're going on a trip, but it's easy to leave behind pills when you're rushing out of the door. Forgetting medication can be stressful, especially if you use it to manage a chronic illness. It can also be a frustrating experience as you spend your precious vacation time working out what to do. So, we've put together a few simple steps to follow if you forget to pack your medication.
To prepare for your vacation, make sure you travel with a list of your medications and the dosage you take. Put this list on your phone or in a draft email so you can always access it. Write down not only the brand names of your medication but the name of the actual drug, too. Ambien, for example, is the U.S. brand name for zolpidem, which is sold under different names in other countries.
The first thing to do when you realize you've forgotten your meds is to get in touch with your doctor back home and ask them if you need to take your medications while you're away. They will help you understand which medications can be safely skipped for a short time, versus those that are essential to ongoing care. Knowing this will determine your next steps.
Forgetting your medication in the U.S.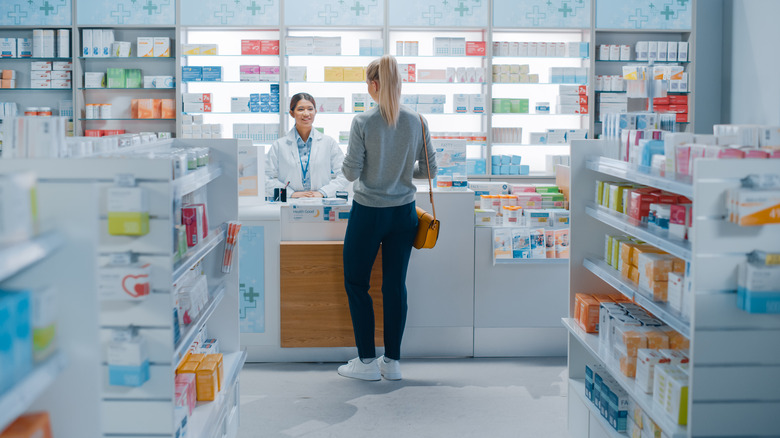 Gorodenkoff/Shutterstock
If you're traveling domestically, it's likely going to be easier to get hold of the prescription medications that you need. The first step is to find the nearest pharmacy. If you can find a branch of your usual pharmacy in the area, contact them, as they may be able to access your records. Your home pharmacy might be able to transfer over any refills you have available there. If you are trying to get a refill before it's due, your physician's office may have to give authorization.
Alternatively, your doctor's office may be able to send your prescription to a local pharmacy. Some CVS pharmacies can contact your doctor and refill your prescription via their emergency refill service. Note that you can only use this service once. You should also be aware that some drugs, notably Schedule II drugs like OxyContin, are not eligible for refills. You will need to call your physician for help getting a prescription.
Traveling internationally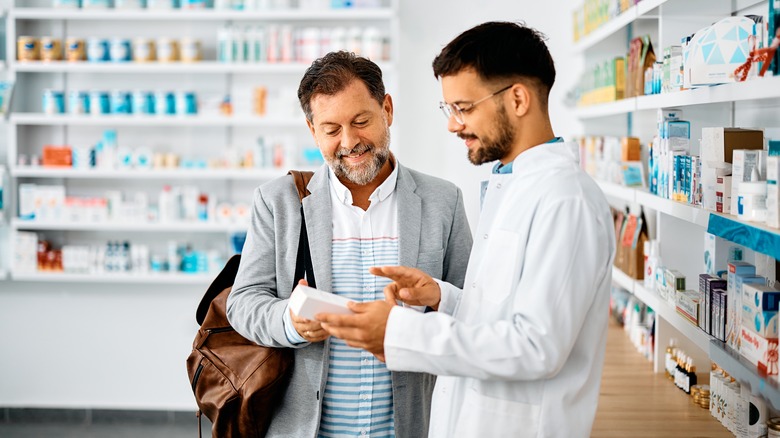 Drazen Zigic/Shutterstock
It's going to be a bit trickier if you forget your medication when traveling abroad. Each country has its own rules on prescription drugs and may not stock your usual medication. Add to that a potential language barrier and things can get more stressful. Again, the first step is to call your physician and while you're on the phone, ask if there are any similar medications you could take in the interim. Your doctor might be able to suggest over-the-counter drugs that can stand in temporarily.
Next, find a pharmacy where the staff speaks English — ask your hotel for recommendations — and go and tell them the situation. Your prescription medications might be available over the counter or the staff will be able to tell you what they have available. The pharmacy may be able to accept an emailed prescription from your U.S. doctor to give you a refill. If that's not the case, you might have to visit a local clinic to receive a prescription from them. Again, your hotel can give you recommendations.
Be aware that while you're abroad, your health insurance likely won't cover doctor's visits or prescription charges, so you'll have to pay out of pocket. Make sure you have good travel insurance, keep all of your receipts, and try to claim your money back when you get home. And remember, you won't be the first tourist in this predicament, so take a breath.