What Is Single-Trip Travel Insurance And When Should You Use It?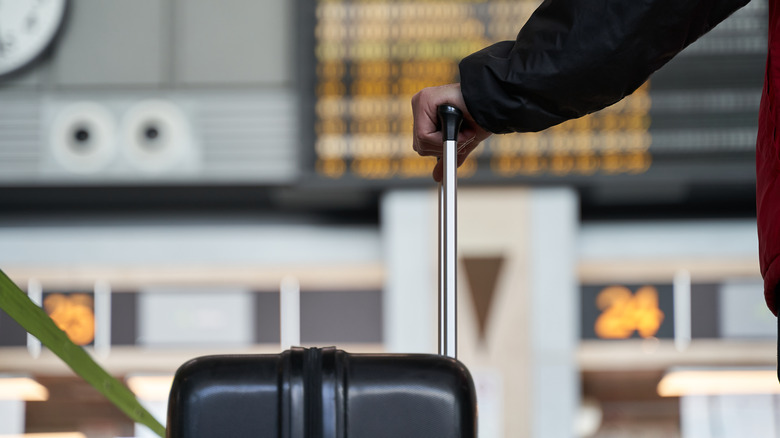 Carlos Pascual/Getty Images
Travel insurance can often feel like an unnecessary travel expense. You might ask yourself: What's the worst that can happen? Maybe you skip the available insurance options when booking your flight, hotels, and outings. To be honest, most of the time, everything will be fine, but that's when nothing goes wrong. When nothing goes right, you'll wish you had read this article before your big trip! Luckily, you're here now and can prepare for the future.
So what is single-trip travel insurance? This is a type of travel insurance you can purchase for a single trip where you leave home, go on your trip (to one or multiple destinations), and then return home, usually within a limited period of time. Depending on the insurance you buy, it will cover a variety of issues, including trip delays and cancellations, medical expenses, and more. But always be sure to read the fine print.
What single-trip travel insurance covers and doesn't cover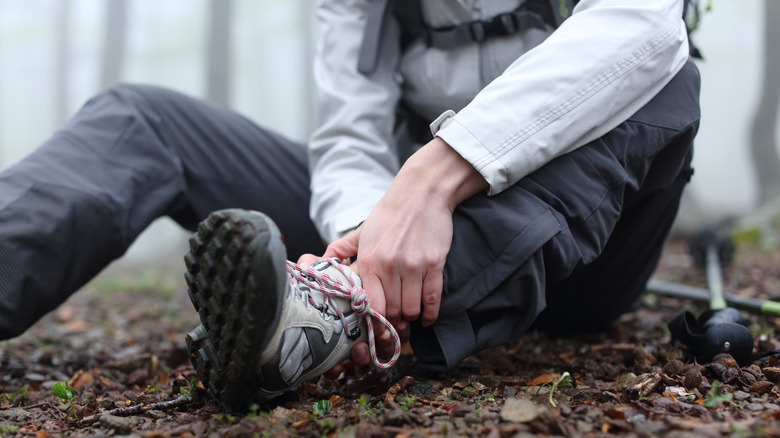 Pheelings media/Shutterstock
As we mentioned, most single-trip insurance plans will cover claims for problems you encounter on your trip that lead to serious and excessive expenses. This can be flight cancellations, missing baggage, hotel stays if you get stuck somewhere overnight, car rentals, and even medical expenses if you get injured or fall ill. This can be a huge relief if you've spent a ton of money on a trip — say, a destination wedding or a big family vacation — and are worried about plans falling through or being ruined due to a single flight delay or a lost bag with a wedding dress in it! While you may not get the dress back in time or maybe even at all, at least you'll get some monetary compensation.
When it comes to medical expenses, though, be aware that some insurance plans won't cover you if you have pre-existing conditions or take part in dangerous activities such as skydiving or even SCUBA diving. Additionally, insurance won't accept claims for issues that you could have avoided. For example, if you buy a plane ticket the day a hurricane is supposed to land and your flight gets canceled, your insurance claim probably won't be accepted.
When you should buy single-trip travel insurance
Peera_stockfoto/Shutterstock
Most travel insurance will cost between 4% and 10% of the cost of the trip. So if you spend $10,000 on your big two-week honeymoon to Tahiti, expect to pay between $400 to $1,000 for insurance. For such a big trip, this is a small price to pay for peace of mind that, should anything happen, you'll be covered. You might also want to consider buying Cancel for Any Reason (CFAR) insurance which might be a good idea for more expensive trips.
In general, though, travel insurance can also cover trip cancellations in the event that a non-traveling family member is hospitalized or passes away. Insurance may also cover unforeseen weather or natural disasters at home or at the destination. So, if you're traveling during a shoulder season — let's say the end of the rainy season in the Caribbean — the weather can be unpredictable. This might be one more reason to buy travel insurance.
All in all, travel insurance is never a bad idea. Consider the cost of buying the add-on insurance you see offered by airlines, hotel booking sites, and car rentals. Bundling these together under one insurance plan might just save you time, money, and stress!